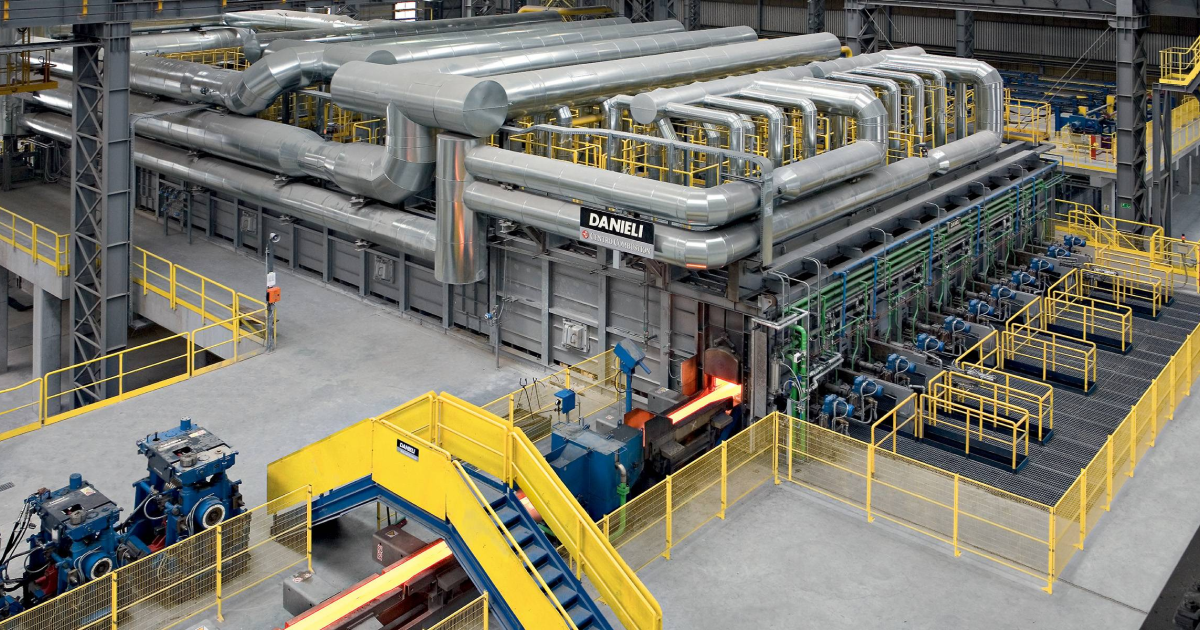 The company's clients invest in more efficient and sustainable production
Italian engineering company and steel producer Danieli has issued a positive outlook for the 2022/2023 financial year (July-June), expecting a stable order book. Eurometal reports about it.
The company's expectations are based on its customers investing in new green steel mills, as well as more efficient and sustainable production. This will continue to sustain voumes and margins within Danieli's Plantmaking segment, the company said in its 2021-22 earnings statement.
The company predicts that the steel market will continue to perform well, even with the possibility of a slowdown, due to the energy crisis in Europe. But without corrective actions from the part of the European markets, it may continue in 2023. In particular, steel producers are currently making more efforts to reduce energy consumption.
In addition, the company also published plans for its assets. In particular, the steelmaking division of Danieli ABS Group is considering a new investment plan worth about €700 million to increase production by about 1 million tons. From July 1, 2021, to June 30, 2022, ABS Group, which produces long special steel products, sold about 1.3 million tons.
Danieli is also committed to maximizing the efficiency of its Croatian subsidiary ABS Sisak.
As Italy's Borsaita italiana reported, Danieli ended the 2021-2022 financial year with a net sales of €218.7 million ​compared to €80.2 million in the 2020-2021 financial year. Revenue for the reporting period increased to $3.619 billion, and EBITDA increased by 44%, to $359.2 million.
Earlier, GMK reported, that the international credit rating agency Moody's changed the global forecast for the metals and mining sectors from stable to negative. According to expectations, financial flows and earnings of the industry's largest companies will decline in the next 12 months amid weak demand.
As GMK Center wrote before, Danieli invests €200 million in green steel production in Croatia. Danieli's steelmaking division – Acciaierie Bertoli Safau – intends to invest in the modernization of capacities and the construction of a rolling mill at the site of the Croatian subsidiary ABS Sisak.
---
---