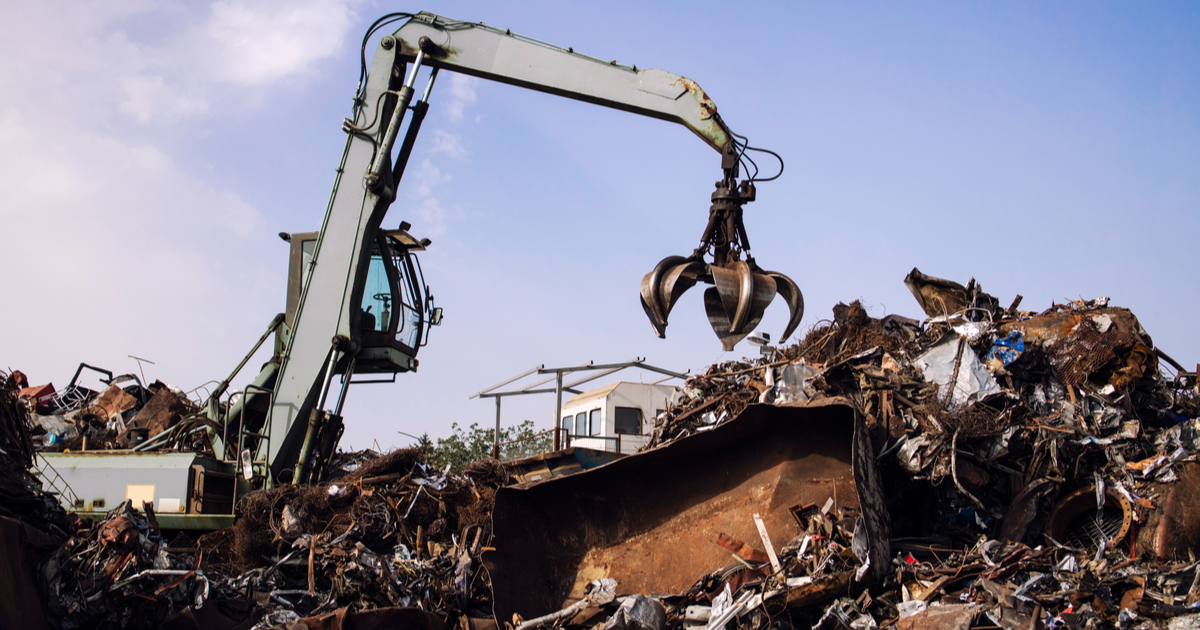 Scrap
Rott-Ferr's scrap collection capacity is approximately 100,000 tons per year
Acciaierie Bertoli Safau (ABS), the steel division of the Danieli Group, has acquired Rott-Ferr, an Italian company specializing in scrap collection and industrial demolition. Italian industry informs about it.
Rott-Ferr's scrap collection capacity is approximately 100,000 tons per year. The purpose of the agreement is to expand the ABS business, including the process of gathering raw materials and strengthening a fully closed production cycle. ABS, which uses 95% ferrous scrap from Italy and the EU, invests in shortening the supply chain and guarantees these supplies.
In addition, this acquisition will help Acciaierie Bertoli Safau to cope with future tensions in the European scrap market. EU steel producers are gradually switching from the blast furnace cycle to electric arc furnaces (EAF). This will lead to increased consumption of scrap as opposed to iron ore and coke.
According to the executive director of ABS Stefano Scolari, the Italian market ranks first in Europe for scrap processing in the steel industry. The acquisition of Rott-Ferr fits into a medium-term strategy aimed at consolidating the supply chain of raw materials. Scolari also does not rule out further mergers with scrap suppliers in Europe in the future.
«The goal is to increase the presence in direct scrap collection and, in parallel, to develop technologies and means of processing to improve the quality and selection of raw materials. We expect a positive impact on work processes from the point of view of guarantee and quality of supply, ensuring greater competitiveness in the market,» he noted.
As GMK Center reported earlier, at the end of 2022, ArcelorMittal announced the purchase of Riwald Recycling, which operates two fully certified scrap yards in Almelo and Beverwijk (Netherlands) with direct access to the port. Earlier in 2022, ArcelorMittal announced the purchase of several metal recycling sites from Germany's ALBA International Recycling and the acquisition of Scotland's John Lawrie Metals. Together with Riwald, these three enterprises processed more than 1 million tons of scrap in 2021.
Also, the EU is less than five years away can transform from an exporter to an importer of steel scrap, as steelmakers around the world switch to electric arc furnaces (EAFs), the competition for this raw material will increase. In recent years, the European Union exported about 18 million tons of scrap per year.
---
---