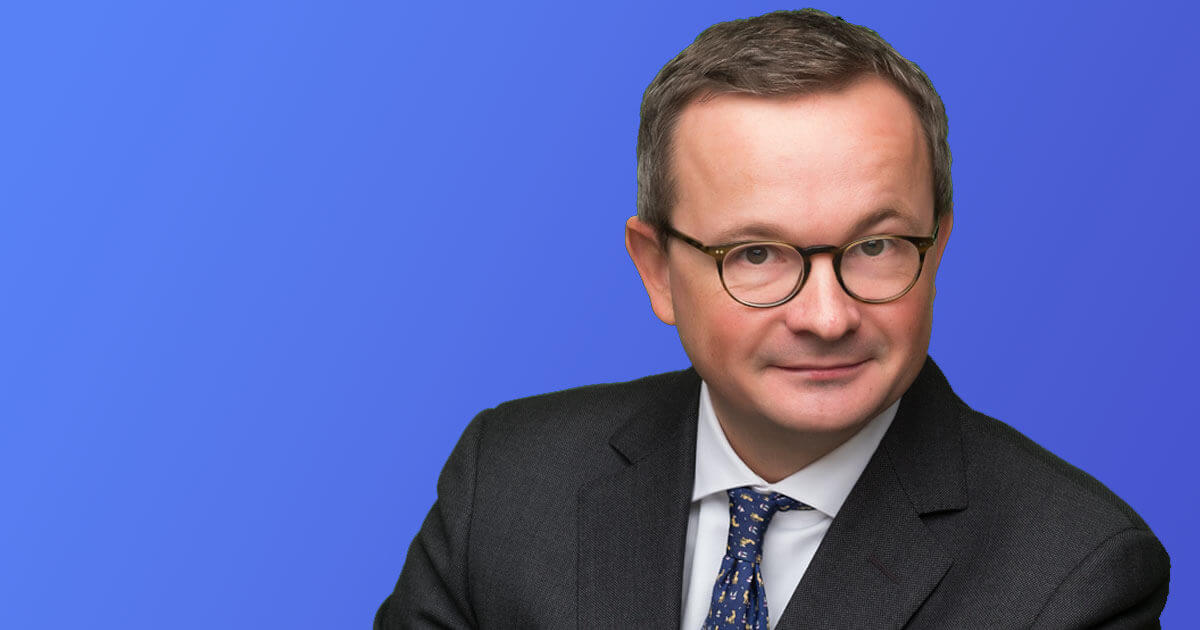 Yuriy Rudyuk, partner of law firm "Van Bael & Bellis" on the Commission's Proposal to remove anti-dumping and safeguard measures on Ukrainian steel imports
Following the announcement made by the Commission on 27 April 2022 about it's Proposal to remove all import duties, tariff rate quotas and trade defence measures, we reached out to a leading Ukrainian trade lawyer in Brussels, Yuriy Rudyuk, who has been representing Ukrainian companies in all major trade-defence investigations in the EU for more than 20 years and is a partner at Van Bael & Bellis law firm. We wanted to know his opinion about сurrent intentions of EU authorities and prospects for the complete abolition of barriers to the export of Ukrainian steel products in EU.
Were there previous precedents for such decisions made by the European Commission?
This is a unique situation indeed. Until now, the Commission had only once suspended its trade defence measures due to a warlike situation and that occurred in 1992 in relation to a specific investigation of imports from Croatia. What the Commission is proposing concerning Ukraine in terms of trade defence measures is much bigger and broader since it covers all anti-dumping measures on Ukrainian imports as well as the safeguard measures applicable to imports of steel products. But this response of the EU is clearly justified by the unprecedented nature of the economic disruption in Ukraine due to the Russian military aggression.
What does this decision mean in practice?
The Commission's proposal will still need to be approved by the Council and the European Parliament, but frankly, I do not expect much opposition there since Europe as a whole now stands united with Ukraine. In practice, this means that as of the entry into force of the Regulation, imports of Ukrainian products, which are presently subject to anti-dumping measures (and here we are talking about two product categories with rather restrictive effects: hot-rolled flat products of Metinvest and seamless tubes of Interpipe), will be able to enter into the EU without payment of these anti-dumping duties. These were rather significant protection barriers (60.5 Euro per MT for Metinvest and 8.1% for Interpipe) and according to the Commission's estimate the annual revenue collected at the EU customs in the form of the anti-dumping duties on Ukrainian imports of these two product categories amounts to around 34 million Euro annually.
Is the cancellation of anti-dumping measures permanent or temporary?
Most probably yes… according to my knowledge, the Commission's Proposal contains provisions on non-application of the anti-dumping measures even after the expiry of the initial one-year period for which the temporary suspension is envisaged. So, we will have to wait and see, but in principle, it is anticipated that these two measures will remain in the non-application/suspension mode for a while and then will get gradually phased out as a result of their normal expiry. Indeed, it is clear that in the current circumstances, Ukrainian steel industry is not in the position to cause any injury to the EU and these two measures should be therefore allowed to expire soon.
What is the decision on safeguard measures for steel products?
Here we also see an unprecedented step of the Commission as the safeguard measures against steel products originating in Ukraine will also be suspended. This means that Ukrainian steel products could now be exported to the EU without the application of the tariff rate quotas and without the 25% safeguard duty. While in practical terms, suspension of the safeguard measures has a less trade liberating effect on imports from Ukraine in view of the major decline of the Ukrainian exports to the EU of steel products since the Russian aggression, still this is an important and unequivocal gesture of support to the Ukrainian steel industry in these difficult times.
Have you thought that no restricting measures on Ukrainian steel imports would become a reality one day?
Van Bael & Bellis has been representing all major Ukrainian steel producers in the anti-dumping actions in the EU as well as in the safeguard investigation on steel products. I was always convinced that one day all trade defence measures in the EU against Ukraine would be abolished and we were doing our best for this to become a reality as soon as possible (when I started my practice in the year 2000 there were approximately 10 measures against Ukraine and together with my colleagues at Van Bael & Bellis, and especially with Sergiy Beketov, we had to go through numerous investigations of Ukrainian producers in the EU). Since the beginning of the Russian aggression, we have been working with our clients on trying to obtain a suspension of all trade defence measures and I must say that the Ukrainian officials and the Trade Representative, Taras Kachka, were putting an incredible effort to make this happen. Now, the remaining few trade-defence measures will be gone and most probably gone forever…. While I am very pleased that this is happening (especially for our clients, Metinvest and Interpipe), I am also saddened that this comes at such a high price Ukraine is now paying due to the Russian invasion which kills our people and destroys Ukrainian industrial potential… I am however convinced that Ukraine will overcome.
---
---