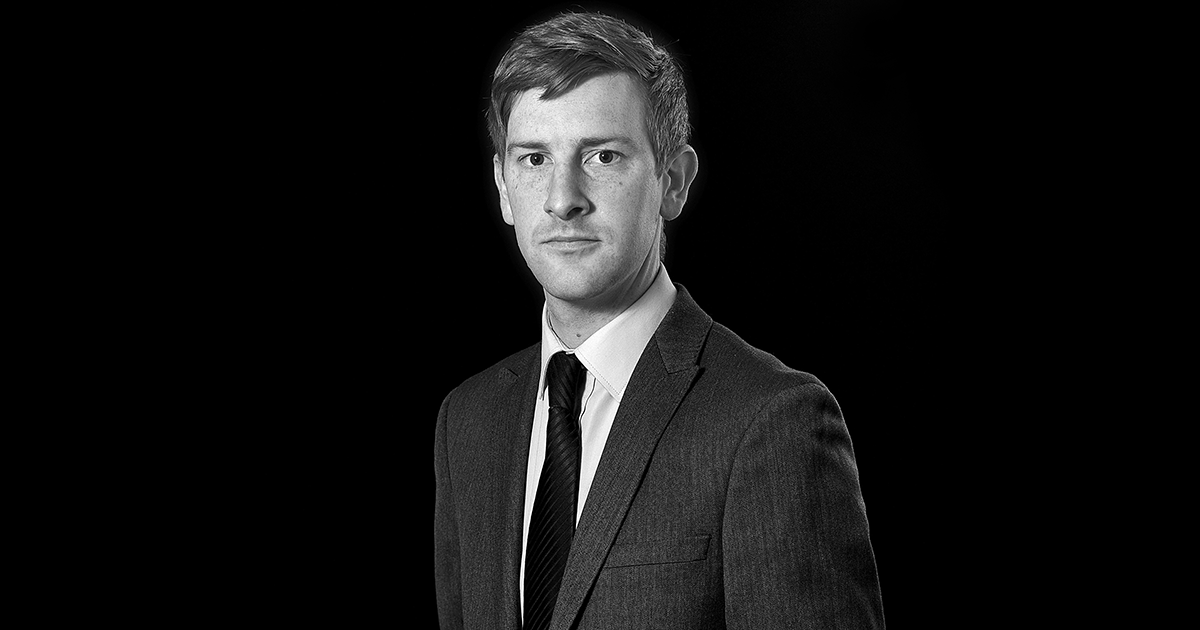 The Head of Policy & External Affairs at UK Steel trade association – about the priorities and challenges for the UK steel sector today
UK-made steel can be found in every Boeing and Airbus civil aircraft in operation round the world today. It is also used in rail network across Europe and supported the building of London's Olympic Stadium. The UK steel sector produces 7,2 Mt of crude steel a year and makes a £2,4 billion direct contribution to UK GDP. UK steel producers develop productive working relationships with the Government, which is ready to take quick measures in time of a crisis. Such approaches are important for effective work and the UK steel industry can be a good example of it.
Richard Warren, the Head of Policy & External Affairs at UK Steel trade association, spoke with GMK Center about the priorities and challenges for the UK steel sector today.
The world is facing multiple threats, including Covid-19. How has the pandemic affected the UK steel sector?
– Covid-19 caused a major reduction in demand for steel, which we've still not fully recovered from as we enter another period of economic downturn. The fall in demand very quickly developed into a cash flow issue for steel makers as sales reduced and customers took longer to pay, causing real difficulties for industry. Government support was critical to surviving through the pandemic and to the recovery afterwards. The major components of that support were the government backed loans provided to certain companies and, critically, the furlough scheme that provided funding to continue to pay workers. This support wasn't perfect, because there were steel producers in the UK that were unable to get it. But our steel sector wasn't shut down and continued operating during the Covid-19 pandemic. If we had a repeat situation, I would imagine the UK Government would take very similar measures to what it did last time.
Russia's war in Ukraine is one of the major challenges of our time. What are the impacts on the UK steel industry?
– The UK used to import coal from Russia, but UK steel companies immediately stopped it after the invasion and were able to source from alternative suppliers. Coal has therefore not been much of an issue. We continue to see Russia export a lot of steel to third countries in and outside the EU, this is being further processed and then being sold into EU and UK markets. So even through the UK has a ban on importing Russian steel, there are still significant quantities entering the UK.  We're asking the Government to quickly close off that loophole and ensure that any steel that started life in Russia cannot come into the UK.
But the biggest impact so far was the increase of the energy costs. Russia has drastically reduced the flow of gas to Europe, even before the invasion, and this has hugely increased wholesale gas and electricity prices right across Europe. Whilst the UK historically is not reliant on Russian gas imports, we have been particularly impacted by price increases. The UK is being particularly vulnerable towards it because we produce so much electricity from natural gas. The electricity price was eight times higher than the average in recent months. Even now the price after reduction is still three times above the average. It adds a lot to the cost of producing the steel.
How do you cope with high energy costs?
– The UK government had stepped in and introduced measures to reduce energy costs for both domestic consumers but also industry. It set a cap on how much energy suppliers can charge for the electricity and gas. And if it goes above that amount the Government steps in and pays the difference for industry. That's only going to be in place for six month. For this period, a price for electricity is set at £211/MWh. We are speaking with the Government on what happens after and asking if they are going to provide support beyond that.
According to UK Steel, this price cap gives the steel sector the chance to get through the winter. What should be done to ensure the situation after?
– It's all about the relative price compared to other countries for us. The Government definitely won't continue supporting all sorts of business after March, but hopefully will offer to more targeted support. But it can say that, for example, the steel or the cement sectors use a lot of electricity and are highly trade exposed and are therefore most vulnerable to comparatively high electricity prices. So the Government may continue to support us, to help maintain UK steel sector competitiveness. That is what we are having the discussions at the moment. And the focus will be on continuing to provide probably some sort of price cap. The really important thing for the steel sector is obviously where the price cap sets.
At this moment £211/MWh for electricity is a reasonable price because it's comparable to what steel sectors in other European countries are paying now. However, we've said to the UK Government that they need to keep an eye on what the other European Governments do to support their industries. For example, the German Government is introducing a price cap at the beginning of the next year at £110/MWh for their industry, which is a lot lower than the UK price cap. Our message to UK Government is clear, if other countries step in and provide lower energy price to their industries, the UK Government will need to do something similar.
Can you please compare costs for steel companies in the UK and Europe?
– There is no big discrepancy in what German steel producers pay to employees or what they pay for the raw materials. All of that will be very similar. But there is a difference in energy costs and particularly in terms of electricity. Traditionally we had seen the difference of £20-30/MWh. For example, electricity price for UK steel producers was about £95/MWh in 2021. Steel companies paid £59/MWh in Germany and £63/MWh in France last year. £30/MWh can translate into £15 extra for every tonne of steel produced, this can be the difference between profit and loss.
It is a lot more complicated to calculate the difference in electricity prices right now, because energy prices are so volatile and national governments are intervening even more. We are in a stage where the Government is very quickly developing new measures, so it's very difficult to make a comparison. In the course of the next year, where that price differential ends up really depends on what the UK Government does and what French, German Governments do to support their industries.
How will the energy price crisis affect UK steel production in 2022?
– Steel production will be down this year. If you compare September of this year to September of last year, you'll see a pretty big production reduction between 15-30% for the UK, France, Germany and Italy. Some of this reduction has been driven by the energy cost. What we saw this summer was the electricity price got so high that at certain points of the day it cost more steel than it could be sold for. For example, at certain points in a day the electricity price was over £600 MWh, and that point the electricity alone is costing you £300 per tonne of steel. That has an impact.
Probably what's having even a bigger impact though is that certain economies are starting to go into recession. Steel demand from consumers is now going down, prices are going down and that will affect the levels of steel production even more than perhaps direct energy costs. And that's not just in the UK, that's happening I would say across Europe.
What industries are among the biggest consumers of UK steel and what levels of consumption do you forecast in 2022-2023?
– The UK consumes about 10-11 Mt of steel per year. Half of that is obviously construction. Other sectors that are major consumers of steel in the UK include automotive, machinery & engineering, packaging, oil & gas, yellow goods and rails. There is also a big section which we call "other". It is renewable energy, nuclear energy etc. According to the UK Government study in 2017, these sectors will generate demand of £6 billion by 2030 compared to £3,8 billion in 2015.
UK Steel projects that steel demand in the UK will reduce 6% this year compared to 2021, with a further reduction likely in 2023.
UK Steel recently set priorities for the industry's future. One of them is about the use of UK-made steel in public projects. What are these projects and why is it so important?
– We have a major project called "High speed 2", which is a new railway line from London up to Birmingham and then up to the north of England. Other big projects are wind farms, nuclear plants and road projects. It is estimated public projects are probably 10% of the consumption of steel in the UK. So about 1 million tons a year will go into public projects, everything from the railway, hospitals, schools, roads. These projects have a big share of the overall steel consumed in the UK, that's why it is so important the Government uses as much UK-made steel as possible. In such a way you're supporting companies, jobs and communities where the steel is made.
Another priority concerns the innovation in steel. How can this direction be developed?
– The UK steel sector used to partake in the European Research Fund for Coal and Steel before Brexit. This fund increasing looked at environmental challenges and provide very generous levels of funding to private sector and academic projects. It was not just important because it provided funding for that kind of innovation, but it also made collaboration possible across the European steel industry. No individual steel sector in Germany, France or Sweden can afford to do all the research on its own that requires it. It works best when you've got lots of different countries working together on common problems.
We've left this European research program after Brexit. We cannot collaborate with other countries, and we've lost the funding stream. The EU will be repaying roughly £200 million to the UK – our share of the fund paid for by levies on steel companies over many years.
So we've said to the Government that we absolutely need this innovation funding to go forward otherwise there would be a big gap in the innovation in the UK steel sector.
When do you hope to receive this money?
– Discussions are ongoing with the Government, but we are yet to hear anything positive yet.
---
---