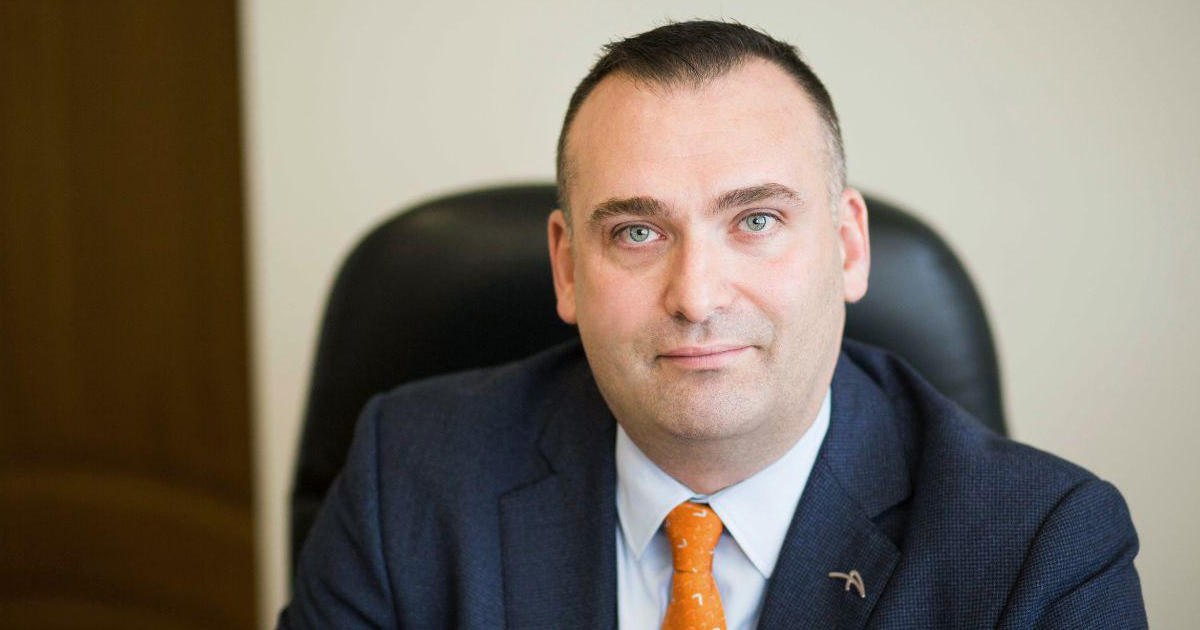 The CEO of ArcelorMittal Kryvyi Rih spoke about the Company's operation under quarantine
Mauro Longobardo led ArcelorMittal Kryvyi Rih during a difficult time for Ukraine's steel industry. Last year was the worst in the history of the domestic steel industry. Early this year, the world was shocked by the rapid spread of a new disease.
The COVID-19 coronavirus pandemic has already resulted in a suspension of steel mills in some countries. Yet Ukrainian steelmakers are not going to give up.
Mauro Longobardo, CEO of ArcelorMittal Kryvyi Rih, told GMK Center what measures are being taken by the largest Ukrainian mining&metals company to prevent the spread of the coronavirus, what the management prioritizes and what government actions are expected.
How did your company respond to the threat of the coronavirus epidemic in Ukraine?
— ArcelorMittal Kryvyi Rih operates as part of ArcelorMittal international corporation that has branches in 60 countries, including Italy, Germany, France. These are the countries where the largest number of COVID-19 cases was recorded.
Since the outbreak of the pandemic, we monitor the dynamically changing situation, which is a test for everyone — our businesses, customers, partners, investors — and for the whole world. The Company's senior personnel and top managers carefully study the experience of combating the coronavirus and imposing restrictive measures around the globe. We analyze international practices and are ready, if necessary, for cooperation and experience sharing with the government of Ukraine.
Since February this year, an intensive outreach campaign for employees has been in place providing recommendations on how to protect themselves and minimize the risk of infection at work. ArcelorMittal Kryvyi Rih strictly adheres to all government instructions amid the nationwide quarantine, which is enshrined in the Company's administrative order.
In connection with the deterioration of the epidemiological situation, we have timely taken protective measures for our employees, at the same time attempting to ensure uninterrupted operation of the largest company in Ukraine's mining&metals sector.
What measures have been taken?
— First of all, we decided to minimize the number of personnel in our offices. Currently, some employees are on paid leave, and some work from home. Each employee can count on the Company's social security. Notwithstanding the unprecedented crisis, we continue paying salaries in full and on a regular basis and secure social packages. Our main priority is the safety of those employees who now maintain the crucial equipment and production.
The Company expects a supply of infrared thermometers for mandatory entrance temperature checks and pulse oximeters for measuring oxygen in blood. The Company has an arsenal of disinfectants and hand sanitizers and will soon receive another 250 thousand respirators. A supply of special protective suits for work in conditions of the risk of infection, sanitizers for work areas in the plants, vehicles, major stops etc. is expected soon. We have introduced a regime of enhanced cleaning and sanitizing of premises.
We clearly know what needs to be done if an employee with symptoms of COVID-19 is identified. The Company has clamped down on mass meetings, conferences and trainings, dining rooms have been closed.
Have you been forced to limit production and operation of shops under quarantine?
— Yes, we have done it, but it was certainly a deliberate step to reduce the risk of infection among employees. To date, operation of blooming-1, small-section mills No. 1 and No. 3 of the section rolling shop No. 1, small-section mill No. 5 of the section rolling shop No. 2 and the central electrical laboratory has been completely suspended. The electrical repair shop has been partially suspended.
Amid the outbreak of the coronavirus, ArcelorMittal is forced to curb production at many of its facilities around the globe, but is doing its best to prevent their shutdown and retain personnel.
Does the Company have enough opportunities to staff non-production processes with employees working from home?
— Some 25% of our employees currently stay home from work or work from home. Although this percentage is dynamically changing. We however maintain constant communication with experts who perform functions crucial for the operation of the Company.
Does the Company have enough individual protective means?
— Yes, it does. Employees are provided with standard individual protective means, i.e. special clothing and footwear, gloves, goggles. Along with this, we have ordered additional means that will help protect employees amid the epidemic, including special protective suits and more respirators.
How do employees travel to and from work?
— As you know, Kryvyi Rih is one of the longest cities in Europe. Its population is over 600 thousand. The problem of travelling to and from work under quarantine has become very acute for all companies in Kryvyi Rih, though we continue to transport employees by our own efforts as far as possible.
Just a week ago, the interests of the Company, the largest employer in the region, were taken into account following negotiations with local authorities. Additional trolleybuses and buses were put on the route to ArcelorMittal Kryvyi Rih, and a light rail resumed running.
On our part, we have also brought additional buses to the route. In parallel with that, our category D drivers are being retrained as bus drivers so as to use, if needed, more buses for taking our employees to and from work.
Have you established communication with local authorities?
— In the current difficult situation, ArcelorMittal Kryvyi Rih makes key decisions in close contact and cooperation with local authorities. We help Kryvyi Rih authorities contain the spread of COVID-19.
We are ready to turn our Dzherelo sanatorium into an observation center for Kryvyi Rih residents who have returned from abroad or have been in contact with people with confirmed coronavirus infection. We have also ordered three ventilators for municipal medical institutions and expect their delivery in April.
Along with that, we plan to equip our own six ambulance vehicles with everything necessary for the safe transportation of people suspected of being infected with the coronavirus.
How did the quarantine measures affect the Company's production plans?
— Needless to say, we had to adjust our production plans due to changes in capacity utilization, a drop in demand and in the number of orders. The situation in the mining&metals sector has only worsened due to the pandemic. It is too early to make a forecast.
To what extent the strengthening of the quarantine measures is critical for the Company?
— ArcelorMittal Kryvyi Rih appreciates the efforts of the President, the government, oblast and city authorities to counteract the spread of the COVID-19 disease. These efforts are timely and important.
As we have stated earlier, the Company is concerned about a possible negative scenario amid tougher measures (up to declaring a state of emergency throughout the country). In such circumstances, some countries decide to suspend certain industries and companies that, in their opinion, are not crucial for the population.
Understanding the difficult tasks that Ukraine now faces, we believe that the government will not allow a suspension of mining&metals companies providing jobs for thousands of people. We hope that the government will make sound decisions to maintain the stable operation of Ukraine's steel industry, a key sector of the country's economy.
---
---