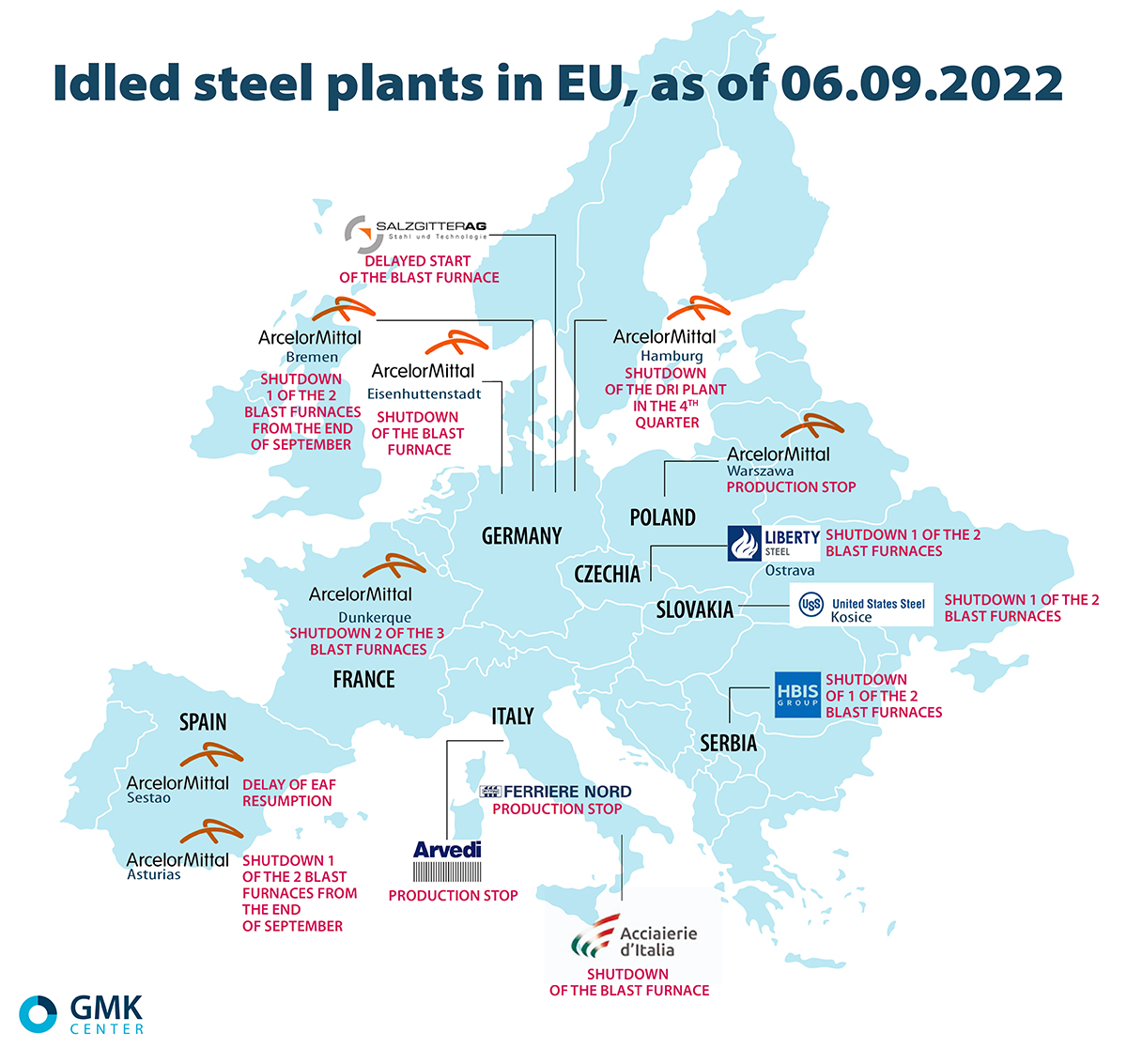 (c) GMK Center
Fifteen European plants suspended or plan to suspend steel production
Since the beginning of the year EU has been decreasing steel production. In July 2022 EU steel plants produced 11.7 mln tons of crude steel. This is 6.7% lower than in the same month last year. In June 2022 steel production decreased by 12.2% y/y.
More and more steel plants announce a halt in production. At the end of July 2022, nine steel plants in EU fully or partially paused steel production. As of 06.09.2022, fifteen steel plants have suspended or plan to suspend steel production. Most of the production halts was initiated by ArcelorMittal – according to market estimations, the company suspended 7 mln tones of annual crude steel capacities.
EU steel plants suffer from weak demand and high energy costs, decreasing competitiveness of EU steel producers. In the domestic market, European producers lose to imported steel products, which are produced with lower energy costs. Russia cuts gas supplies to EU, so energy prices are expected to grow further. As the energy crisis deepens, more EU steel plants will shut down.
---
---