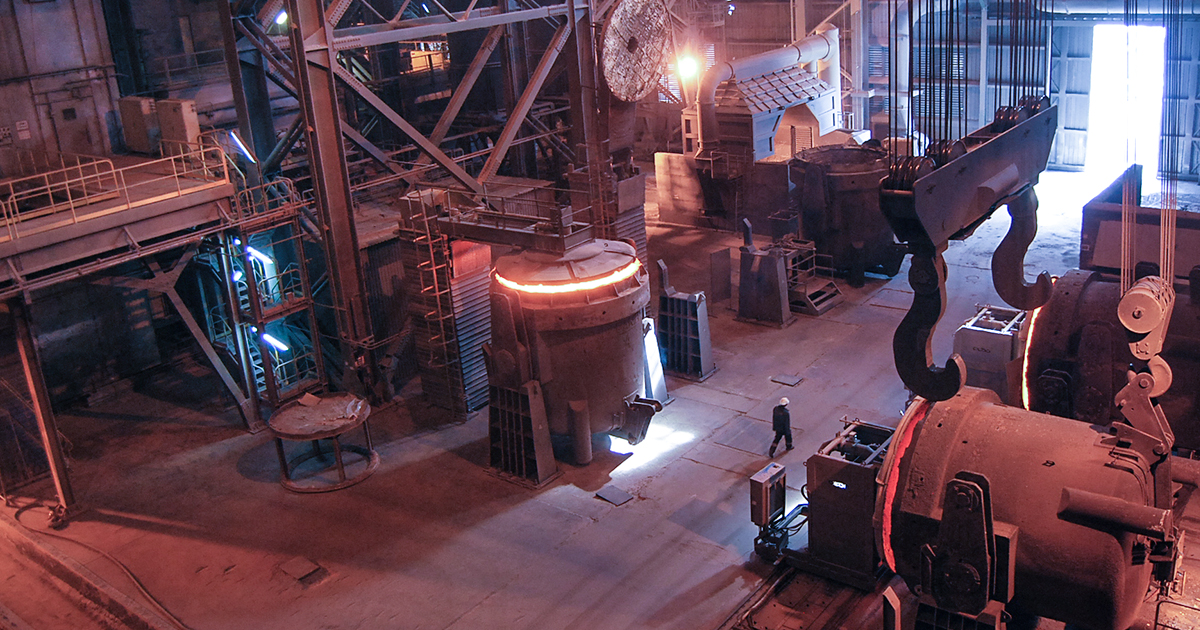 Complex metal conversion is not developed in Ukraine because of minor domestic consumption
In the world practice, electric-arc steelmaking is considered the most advanced and promising sector. In 2018, 28.0% of the global steel output was manufactured in electric arc furnaces. In the countries that are among the top ten world steel producers this share is higher: South Korea — 32.9%, India — 56.8%, the U.S. — 68.4%, Turkey — 69.2%, and Italy — 80.3%. Only 7% of Ukrainian steel is made in electric arc furnaces. So, it raises a logical question: why does Ukraine lags behind the world leaders?
Within the period of independence, the following electric arc steelmaking plants have been established in the country:
1999 — Donetsk Electrometallurgical Plant (DEMP), set up on the basis of shops of Donetsk Metallurgical Plant with the annual capacity of 1 million tons of steel and investment in modernization worth $150 million;
2008 — Elektrostal, Kurakhovo, with the annual capacity of 0.3 million tons of steel and investment in construction worth $80 million;
2010 — TSA Steel Group, Pavlograd, with the annual capacity of 0.2 million tons of steel, investment in construction — $11 million;
2012 — Interpipe Steel (Dniprosteel), with the annual capacity of 1.3 million tons of steel and investment in construction worth $700 million.
The projects that have never been completed include Euro Finance LTD, Bila Tserkva, with the annual capacity of 1 million tons of steel and expected investment of $500 million, and the electric arc steelmaking complex of Donetsksteel, with the annual capacity of 1.5 million tons of steel (as of early August 2013, 88% of construction works had been performed, but the project has never been launched because of the onset of hostilities in the east of the country).
The situation at the already operating electric arc steelmaking plants is rather difficult as well. Since late 2012, DEMP worked intermittently, and was completely shut down in January 2014. Kurakhovo-based Elektrostal works from time to time, and periodically stands idle. TSA Steel Group was shut down in October 2011.
Interpipe Steel is the only successful plant in Ukraine. The plant produces round billets for other plants within the Interpipe Group that specialize in production of seamless pipes and railway wheels. This example shows that electric arc steelmaking plants can succeed only if integrated in the chain of manufacture of high-value added products.
Sales of semi-finished products cannot ensure stable capacity utilization rate of electric arc steelmaking companies. This is evidenced by the example of Kurachovo-based Elektrostal that has recently stood idle from December 2018 to March 2019. The company was built to provide Donetsk Metal Rolling Plant with square billets. Yet, economic ties between the companies were broken because of the military conflict in the east. Export is now the only opportunity for Elektrostal to sell billets.
Square billets are however the most common type of product, and their production gives no advantages to electric arc steelmaking plants. Unlike iron and steel works that are parts of vertically integrated groups and have access to their own sources of iron ore, electric arc steelmaking companies buy scrap from third-party suppliers on normal market terms. For this reason, it is difficult for them to compete with iron and steel works.
The electric-arc steelworks were traditionally set up as mini-plants, located close to consumers and responsive to their needs. Though in Ukraine, the volume of the domestic market is relatively low, 4.5–5.0 million tons of steel products per annum. This impedes the development of complex metal conversion, and products of electric arc steelmaking plants are left over.
A shortage in scrap is a considerable impediment for the development of electric arc steelmaking. The electric arc steelmaking complex of Donetsksteel would have made the situation even worse. If all existing electric arc steelmaking plants operated, including DEMP and Donetsksteel that are currently located in the non-government controlled territory, they would lack Ukrainian scrap.
75% of Ukrainian scrap are phased-out metal structures of the existing plants. Low capital investment curbs both an increase in scrap collecting and a growing domestic demand for metal products. This impedes the development of the electric arc steelmaking, uncoupled from the domestic market. The same holds for Ukraine's steel industry in general.
The article was published in Golos Ukrainy newspaper.
---