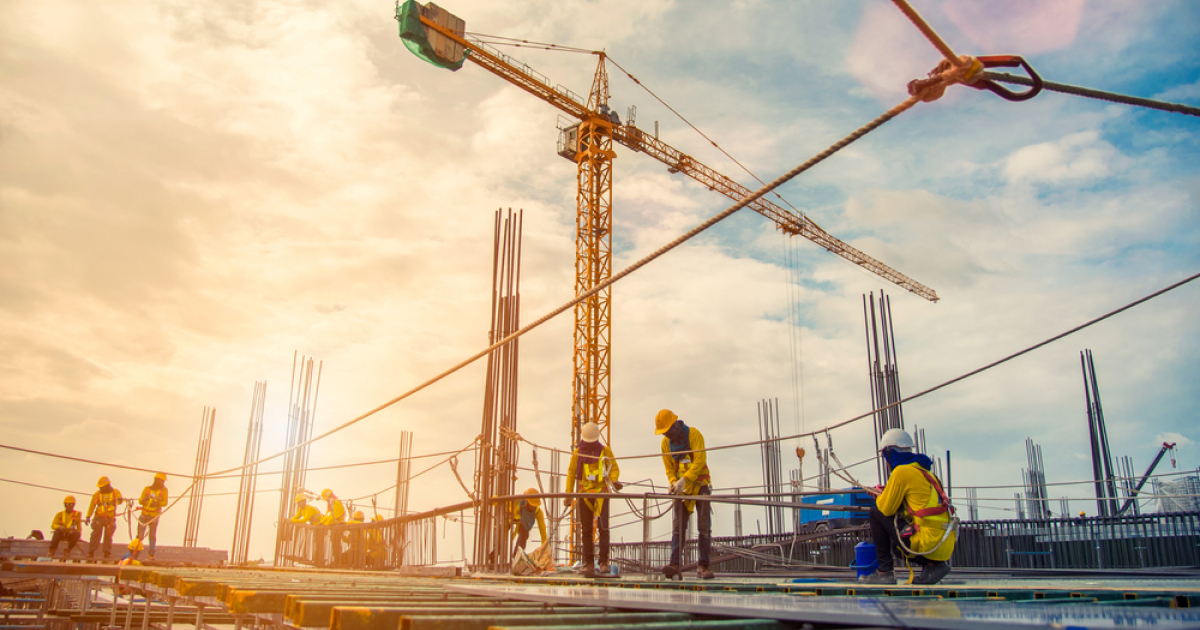 Construction
Сonstruction activity in the EU is relatively stable and requires the same volumes of steel as a year earlier
Most of the market is convinced that construction activity in the EU has fallen by 50%. But this is not even close to reality.
We communicate with traders, trying to understand the market, and hear the same thing. Everyone has insiders in construction companies. They all talk about a 30-50% drop in the volume of construction works, and development companies are on the verge of bankruptcy.
We oppose, we draw attention to the statistics, that data on production in construction in the EU are stable and are not falling compared to last year. But we hear counterarguments like these:
statistics on the volume of construction works do not reflect steel consumption, since projects may be in their final stages
it's much more important that there are problems with new orders, look at Germany, where new orders for dwellings fell by 40%
cycles of increasing interest rates have never passed without a significant drop in construction.
To debunk these market fears and get a real picture of construction activity in the EU, we went deeper by studying the statistics of the largest member states.
A few key takeaways:
– The EU construction market is very fragmented – the situation in all countries is very different. In some countries there is indeed a decline (Germany), in others there is stability (France, Spain, Czechia), but within the EU this is smoothed out and we see a stable picture.
– Strong inertial effect – the current stock of orders is above average and equal to 6-8 months, which makes it possible to work with a capacities utilization above 91% (France). There is no talk at all about 50%).
– The situation with new orders is gradually improving – it can be seen from the statistics of new starts, which is important for steel consumption. The EU economy is gradually adapting to high interest rates. New starts are important for steel use. Although, using the example of France, we see the index of reinforced and concrete works higher than last year. Longs consumption in Germany in June-July is only 3-5% lower year-on-year.
I would agree that there is nothing positive about the fact that the level of new starts has been down for a long time by 30-40% year-on-year in some segments. This may manifest itself in stagnant construction activity over the next 2-3 years. Something similar to the dynamics of 2011-2015, but without any sharp drops, if black swans could be avoided.
But today, construction activity is relatively stable and requires the same volumes of steel as a year earlier. Cautious headlines about normal demand for longs are slowly beginning to appear in the media.
But here's an interesting thing. The market is too well prepared for the drop in construction works volumes, reducing longs inventories across the supply-chain to record lows, according to our model. It may be a factor in rising prices in the near future
---
---