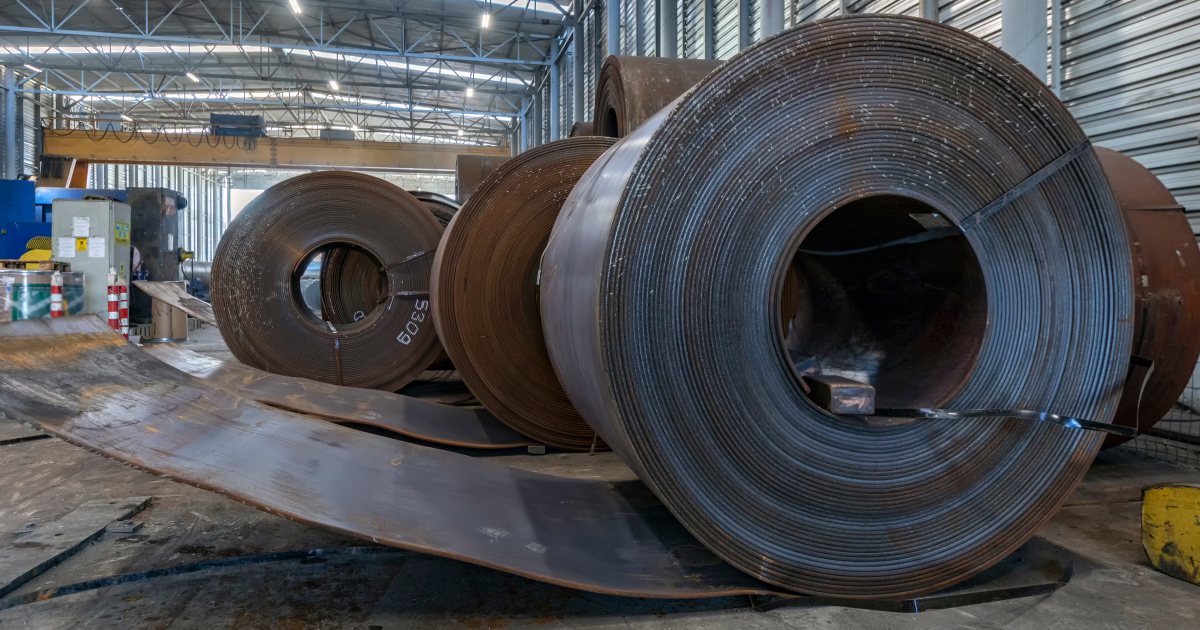 Rolled steel
Due to the war, steel trade market fell 2-3 times, but this year sales increased by 20-30%
From last year to the present, the steel trade market has fully experienced all the difficulties associated with the war. Steel traders were forced to rearrange their work, change supply logistics, import steel products to replace Ukrainian ones that disappeared from the market. With the recovery of economic activity in the current year, sales of steel products are also increasing.
Trends in construction
The construction industry is one of the largest steel-consuming sectors of the Ukrainian economy. However, the situation in the housing market is very difficult at the moment. Even if developers do sell housing, in most cases it is ready-made properties. Few people are ready to invest in housing at the foundation stage. That is why we have lost a lot in this sector. Now the main supplies go to the construction of infrastructure facilities. And the rolled steel market remains very competitive.
Some regions of Ukraine are rebuilding the destroyed infrastructure. But its pace depends on funding and the situation at the frontline. In some regions, the destruction was so severe that companies there were unable to continue their business. Therefore, some of them moved their operations to the west and center of Ukraine. Some managed to restore their business in Ukraine that was lost in the occupied territories.
Sales structure
Retail trade is currently at a very low level. Nowadays, residential construction is often the completion of something that was started earlier. The main thing is the construction of infrastructure. Vikant's warehouses always have a sufficient number of different, even rare, items in stock to meet the needs of our customers. In addition, we have a well-developed supply chain and logistics system that allows us to quickly import items that are unique in size or steel grade and are required for the project.
Regional sales
Compared to sales before the war, the steel sales market has fallen by 2-3 times. Of course, we have preserved our branches and staff as much as possible, even in the occupied territories. Now these branches are gradually resuming their work. But, of course, sales in the frontline regions are much lower. In the western regions, sales are approximately at the pre-war level.
Steel import
Currently, the Ukrainian market is not experiencing a shortage of any steel products. Of course, there are items whose production has been lost in Ukraine, such as thick plates, beams, certain types of pipes, large angles, etc. But all these items are successfully imported by many metal traders, and we are no exception. Vikant has always imported various s iteteelms, primarily those that are not produced in Ukraine.
Market expectations
Today, we all work and live in a new environment for us –  war. Of course, last year, when everyone was faced with this terrible reality, the only task was to survive. In order to keep our business and our people alive, we had to react very quickly and make operational decisions regarding each of our divisions and the company as a whole. Last year, we learned to work in the face of blackout, constant rocket attacks and the threat of occupation. In 2023, we expected an increase in metal consumption, provided the situation at the frontline was more or less stable. And today we are seeing an increase in rolled steel sales by about 20-30% year-on-year. We hope that the upward trend in metal consumption will continue in the future.
Company plans
Vikant is working and developing. Our production of reinforcing frames is successfully operating, and we have also purchased additional equipment to expand this area. We are expanding our vehicle fleet and carrying out repairs at our representative offices. In addition to selling rolled metal products, we are also developing sales of construction materials under the Frost brand. Despite everything, we are raising salaries for our employees, paying taxes and providing targeted assistance to individual military units. We hope for our soonest victory!
---
---