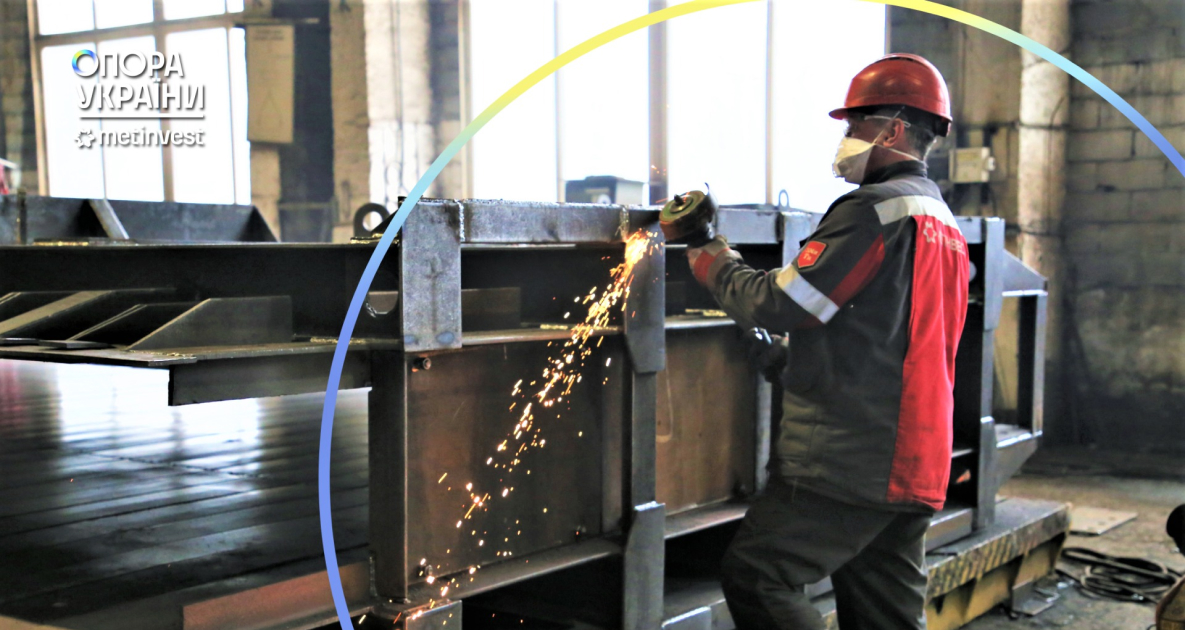 ZCMP
The unit ensures quick and hermetic loading of coke from the furnace into the wagon
At the beginning of April 2023, the Kryvyi Rih division of the Zaporizhzhia Casting and Mechanical Plant (ZCMP) produced a coke delivery basket to the order of Zaporizhkoks. This is stated in the press release on the company's Facebook page.
"In response to the challenges of war, Metinvest's enterprises work in strong synergy, helping each other to ensure the functionality of equipment and keep production," the message says.
The coke directional basket ensures quick and hermetic loading of coke from the furnace into the wagon. A Kryvyi Rih team of 19 specialists worked on the creation of the product.
The steel structure weighing 14 tons will help coke chemists to efficiently unload finished products, while maintaining the optimal temperature and quality of coke.
As GMK Center reported earlier, in 2022 the team of the Zaporizhzhia Casting and Mechanical Plant (ZCMP) set up 1,114 new types of products and services.
In the fall of 2022, ZCMP set up the production of lances for the steelmaking production of the Zaporizhstal Iron and Steel Works. Previously, ZCMP specialists produced only nodes for lances of steel-smelting furnaces and sent them for further assembly. Now the entire process of their production is mastered. Now ZCMP can independently produce up to 130 lancets per month.
In September 2022, ZCMP repaired the grapple of the Zaporizhstal's BF shop. Previously, the grapples were repaired by third-party enterprises.
---
---