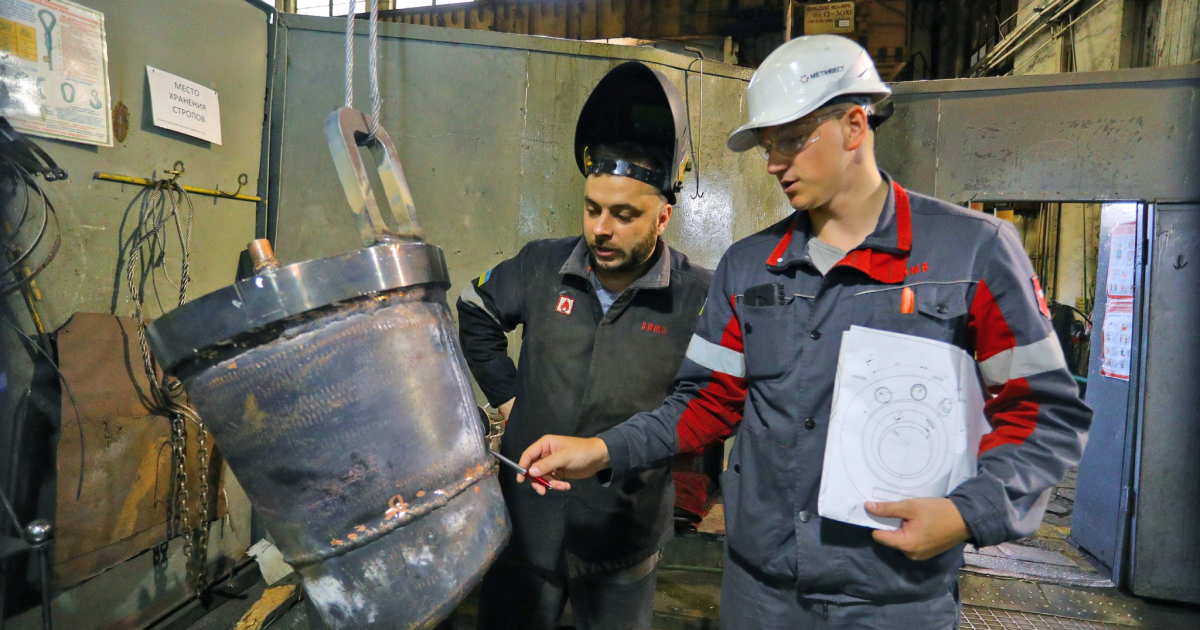 (c) facebook.com/metinvest
Products are produced for Zaporizhstal, which previously consumed tuyeres from third-party enterprises
Zaporizhzhia Casting and Mechanical Plant (ZCMP) has mastered the production of a new type of product – blast lances for blast furnace production. This was reported by Metinvest on its Facebook page.
Products began to be manufactured by order of the Zaporizhstal Iron and Steel Works. Previously, blast lances were produced by third-party enterprises, but in difficult times there was a need to do it yourself.
ZCMP specialists started working on the new product in May. The most difficult stage in the production of the lance turned out to be working with copper due to the complex setting of the welding process of metal parts, on which the tightness of the structure depends.
"Thanks to the professionalism of technologists and production workers of the plant, everything was possible. Now the specialists are planning to produce lances not only for Zaporizhstal, but also for Kametstal steelmakers," the report says.
Zaporizhzhia Casting and Mechanical Plant was founded in August 2016 on the basis of the production facilities of the mechanical, foundry and steel structures workshop of the Zaporizhstal plant.
Earlier ZCMP mastered production a new type of product – butars of mills for mining and processing plants. The specialists of the plant have developed a new unit together with the Kryvyi Rih Mechanical Repair Plant. The first two mills are already being used by the customer, the Ingulets Mining and Processing Plant.
As GMK Center reported earlier, at the end of March ZCMP restored the work of the main departments after the suspension due to the invasion of the Russian Federation into the territory of Ukraine. In particular, they launched a mechanical shop, a metal structures shop and a department for the production of shaped castings.
The plant plans to produce and repair parts for Metinvest enterprises – Zaporizhstal, Kametstal, Metinvest Pokrovskcoil and Kryvyi Rih mining and processing plants. In addition, the enterprises intend to produce new types of products – spare parts for mining and lifting vehicles.
---
---