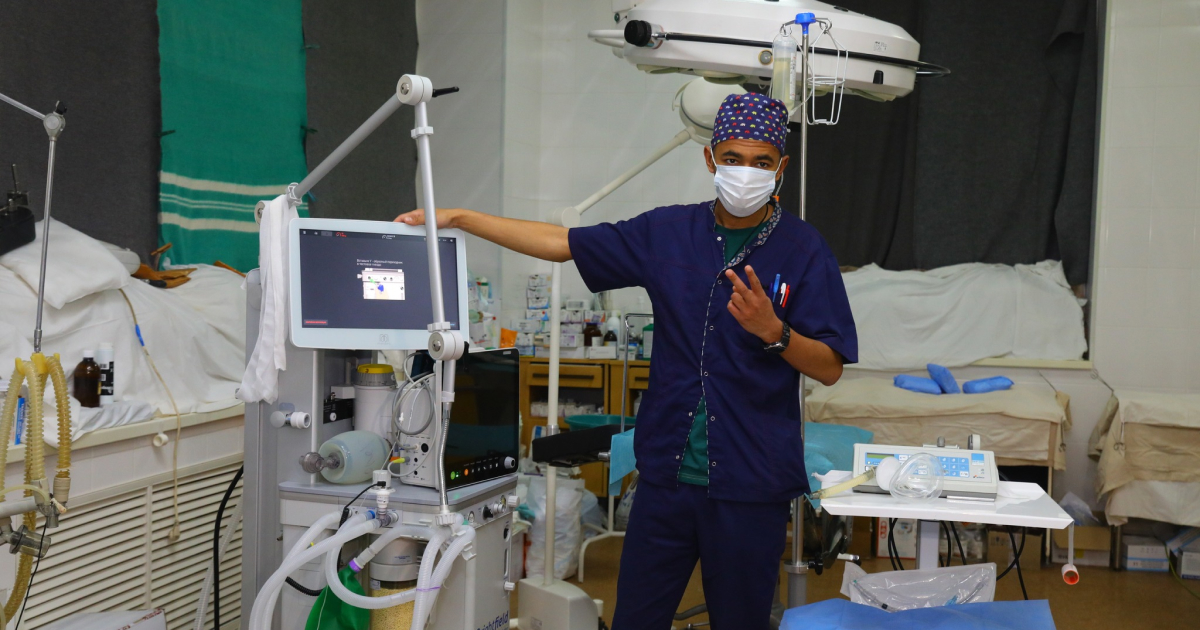 (с) facebook.com/metinvest
The hospital also received the medical supplies for operations
Zaporizhstal Iron and Steel Works donated medical equipment for the surgery department of the Zaporizhzhia Military Hospital, Metinvest Group wrote on its Facebook.
The hospital received  an oxygen supply system, an anesthesia machine, a video laryngoscope, a device for heating blood and infusion solutions, a BIS-monitoring device, a high-frequency electrosurgical device, an electrocardiograph and an oxygen concentrator.
In addition to equipment for emergency care of the wounded, the hospital received medical supplies for operations.
"Since the beginning of the war, the hospital has threated about 2,000 wounded. Given the large number of patients, military and civilians, help from the company was very timely," said Metinvest.
Earlier GMK Center reported that Metinvest provided steel for the production of 100,000 bulletproof vests. Some were produced at the group's plants, others purchased in Europe. The company also purchased about 10,000 helmets for the Armed Forces and Territorial Defense.
Zaporizhstal Iron and Steel Works produced 68,000 tons of pig iron in April after a forced stop in March.
In 2021, Zaporizhstal increased its iron production by 0.1%, to 4.5 million tons, compared to 2020. Steel smelting decreased by 0.1%, to 3.8 million tons, while rolled metal production remained at the level of the previous year, 3.2 million tons. In January-February 2022, the plant reduced its output by 8.7% compared to the same period in 2021, to 502.4 thousand tons.
---
---