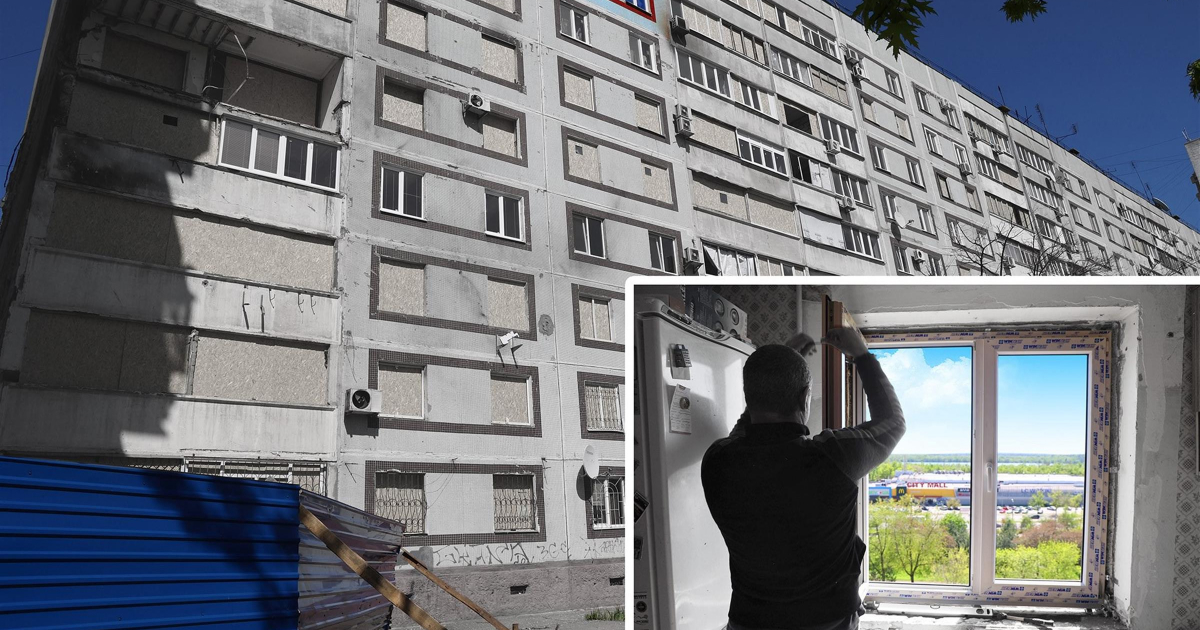 The plant allocated more than UAH 1.2 million to the initial restoration of workers' housing, which was damaged as a result of enemy attacks
Zaporizhstal Iron and Steel Works carries out initial restoration of workers' housing, which was damaged as a result of enemy shelling. The amount of material assistance trhough the program has already exceeded UAH 1.2 million. This is stated in the Metinvest.Media's press release.
"Since the beginning of the full-scale war in Ukraine, Zaporizhzia has been suffering from enemy shelling. The energy, social and residential infrastructure of the city are destroyed, in particular the homes of employees of Zaporizhstal and other Metinvest enterprises. In order to support workers whose houses were significantly damaged by rocket attacks, Zaporizhstal implemented a program to restore their housing. Workers' appeals are received by a specially created internal hotline, which has been operating since the first days of the full-scale war," the message says.
In apartments and private houses, workers carry out dismantling and replacement of damaged elements of the roof, window and door units, plastering works of various levels of complexity, cosmetic repairs, etc.
In addition to assistance in the restoration of housing, if necessary, employees have the opportunity to live free of charge in social facilities of Metinvest in Zaporizhzhia.
"Zaporizhstal plant is primarily not aggregates and machines, but a multi-thousand-strong team that lives and works in the city. We, Zaporozhians, and our houses, like many townspeople, also suffer from enemy attacks. Therefore, from the first days of the full-scale invasion, Zaporizhstal started a program to support employees whose homes were destroyed as a result of shelling. First of all, the plant's emergency repair crews helped in the initial repair. Subsequently, the support program was expanded to provide financial assistance for housing restoration. Today, almost 100 employees of Zaporizhstal and other Zaporizhzhia enterprises of Metinvest receive assistance from the company," said the CEO of Zaporizhstal Roman Slobodyanuk.
As GMK Center reported earlier, in 2022 the Metinvest Group, taking into account associated companies and joint ventures transferred UAH 20.5 billion taxes and fees to the budgets of all levels in Ukraine. In the structure of taxes and fees, the largest were the income tax – UAH 6.6 billion, the single social contribution – more than UAH 4 billion, and the personal income tax – UAH 3.7 billion.
Since the beginning of the war, the company directed more than 3.1 billion UAH to help Ukraine, more than 1.6 billion of which are for the needs of the army through Rinat Akhmetov's Steel Front military initiative.
---
---