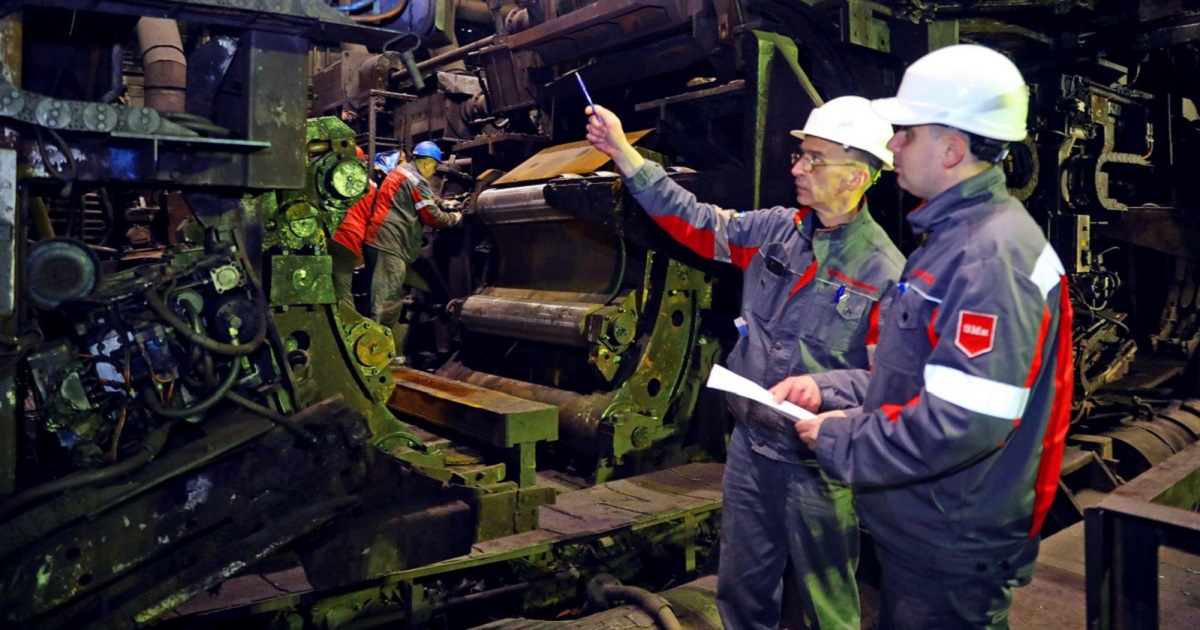 The plant in going to complete the work by April 10
The Zaporizhstal began repair, and the maintenance of the hot rolling shop equipment complex with a total investment of UAH 30 million.
According to the message on the company's website, specialists are going to perform work with rolling mills, tong cranes, and process furnaces.
Repairs of the main rolling mills Slyabing-1150, BTLS-1680, tong cranes, and process furnaces began at the end of the March.
"We are using the period of the temporary conservation to the advantage of future production – we have begun to perform complex repairs, and maintenance of the equipment. We are doing everything necessary to prepare the enterprise to gradually resume production", said Alexander Mironenko, General Director of Zaporizhstal.
It is reported that control, and repair of the main units will be performed by shop specialists together with Metinvest-Promservice. The list of planned works includes the repair of mechanical, power, and electrical equipment of the key rolling mills of the enterprise.
The completion of the complex repair of rolling mills is scheduled on April 10.
In addition, as a part of the maintenance, and repair program for the main equipment, work will be performed in the sintering, blast furnace, and open-hearth shops, in the energy divisions of the plant.
As a reminder, on March 25, Zaporizhstal partially resumed the production of the cold rolling shop – the operation of skin rolling mills 1700-1, and 1700-2, as well as slitting unit No,5.
In 2021 Zaporizhstal increased pig iron production by 0.1% y-o-y to 4.5 million tons, while the production of rolled steel remained at the level of previous year – 3.2 million tons. In January-February the plant reduced the production of rolled steel by 8.7% y-o-y to 502.4 thousand tons.
---
---