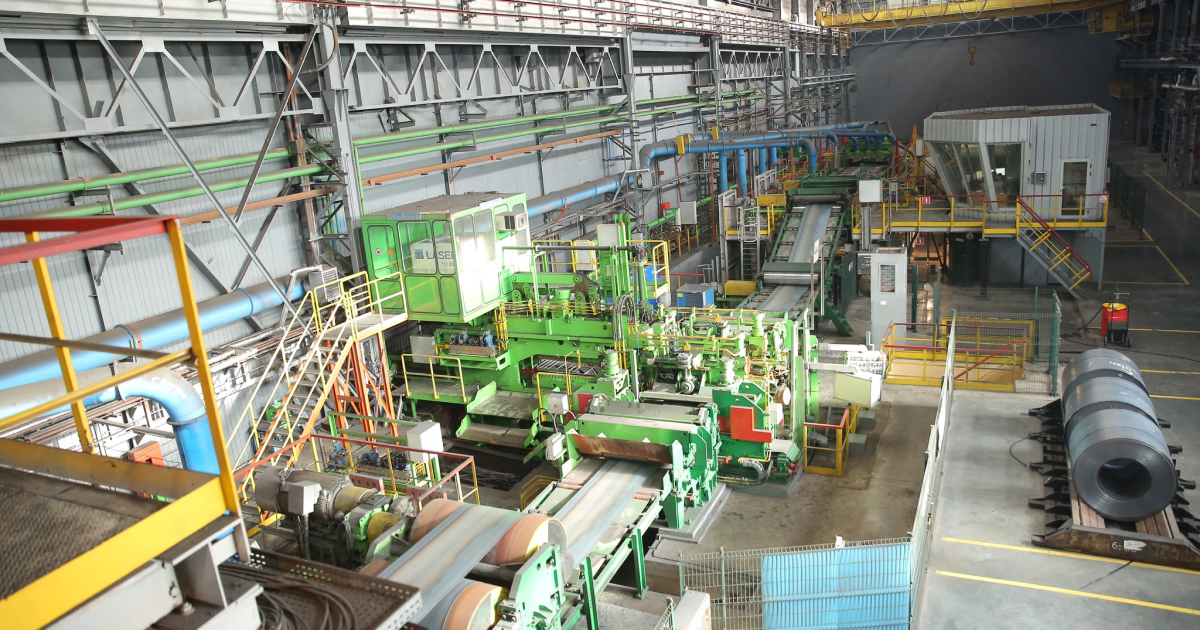 (c) facebook.com/zaporizhstal
In August-September 2022, Metinvest specialists restored the unit. This will ensure its high-quality and uninterrupted operation
Zaporizhstal Iron and Steel Works at the end of August and  at the beginning of September 2022 launched two repairs on the BTA-4 line of the cold rolling shop. Press service of the company reports about it on its the Facebook page.
Specialists of the shop and experts of Metinvest-Promservice carried out tightening of drives and repair of the coil preparation section's wiring, welding of unwinder scrapers №1 and №2, revision of hydraulic cylinder fingers of unwinder carts and preparation section, as well as other works.
"Two repairs for double quality work. Thanks to the completed works, the correct and uninterrupted operation of the unit was ensured," the plant summarizes.
As GMK Center reported earlier, in August 2022, Zaporizhstal started repairing the left cold rolling table BTLS-1680 in order to install gas cutters on it. The new equipment will automate the process of cutting steel plates.
Also, in August 2022, Zaporizhstal Iron and Steel Works reduced rolled steel production by 73.4% y/y – to 74.7 thousand tons. The pig iron production in August decreased by 63.6% y/y – to 145.6 thousand tons. The output of steel fell by 72.2% – to 94.4 thousand tons.
In 2021, Zaporizhstal increased pig iron production by 0.1% compared to 2020 – up to 4.5 million tons. Steel production in 2021 decreased by 0.1% y/y – to 3.8 million tons, while the production of rolled products remained at the level of the previous year – 3.2 million tons.
---
---