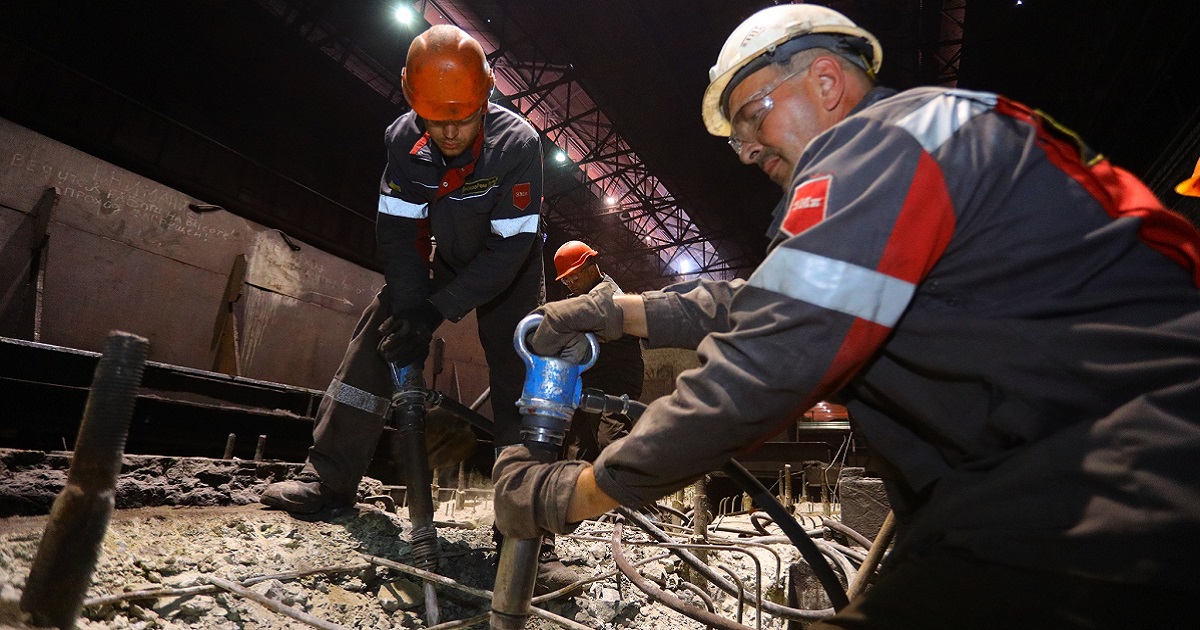 (с) facebook.com/zaporizhstal
The plant is repairing the left cold roller table BTLS-1680
Steel plant Zaporizhstal started repairing the left cold rolling table BTLS-1680 in order to install gas cutters on it.
This is stated in the message of Zaporizhstal.
The new equipment will automate the process of cutting steel plates.
The workshop and Metinvest-Promservis specialists repaired electric motors, restored cable lines and rolling table power cabinets during the repair work. A single-line rolling table control scheme was also designed and implemented, also repairs and replacement of rollers and deformed inter-roller wires were carried out.
As GMK Center reported earlier, Zaporizhstal Iron and Steel Works in July 2022 decreased production of rolled steel products by 71.8% compared to the same month of 2021 – to 78.7 thousand tons.
The pig iron production in July decreased by 60.7% compared to July last year – to 137.4 thousand tons. Steel output per month fell by 72.5% – to 89.6 thousand tons.
In 2021, Zaporizhstal increased pig iron output by 0.1% compared to 2020, to 4.5 million tons. Steel production decreased by 0.1%, to 3.8 million tons, while the production of rolled products remained at the level of the previous year – 3.2 million tons. In January-February 2022, the plant decreased production of rolled products by 8.7% compared to the same period in 2021 – to 502.4 thousand tons.
---
---