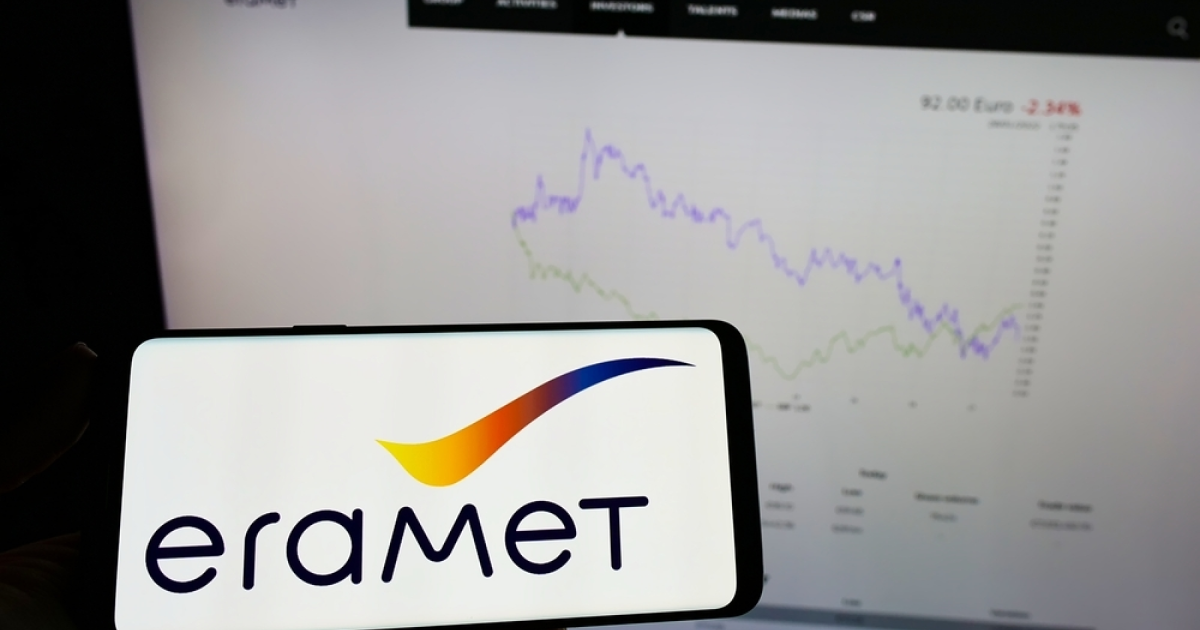 Eramet
Demand for manganese alloys and their supply will continue to fall
French mining group Eramet predicts that in the fourth quarter of 2023, global steel production will decrease mainly due to seasonal effects, and in Europe it is expected to fall significantly after the results of 2023. It is stated in the company's latest financial report.
In addition, the group predicts that rising interest rates will continue to affect the construction sector.
In the second half of 2023, Eramet expects global steel production to remain stable compared to the same period in 2022 due to the growth of consumption in India.
The company predicts that under these conditions, demand and supply for manganese alloys will continue to decline, especially in Europe, while inventories of this product remain high. The US market is showing some stability, but the recent strike by the auto industry workers union will affect demand for steel and manganese alloys in the fourth quarter of 2023.
As the manganese ore market is currently in surplus, prices for this product will also continue to fall in October-December before stabilizing towards the end of the year.
According to the group's latest report, in the third quarter of 2023, Eramet's adjusted turnover was €980 million, down 26% year-on-year, including a significant decline in selling prices (-27% y/y). This was partially offset by growth in mining volumes (+7% y/y).
Eramet expects adjusted EBITDA in 2023 to be around €800 million.
As GMK Center reported earlier, the European steel association EUROFER worsened the prognosis of a drop in apparent steel consumption in the European Union in 2023 to 5.3% compared to 3% in the previous forecast. In 2024, the indicator will grow by 7.6%, but will face geopolitical unpredictability and economic uncertainty.
---
---