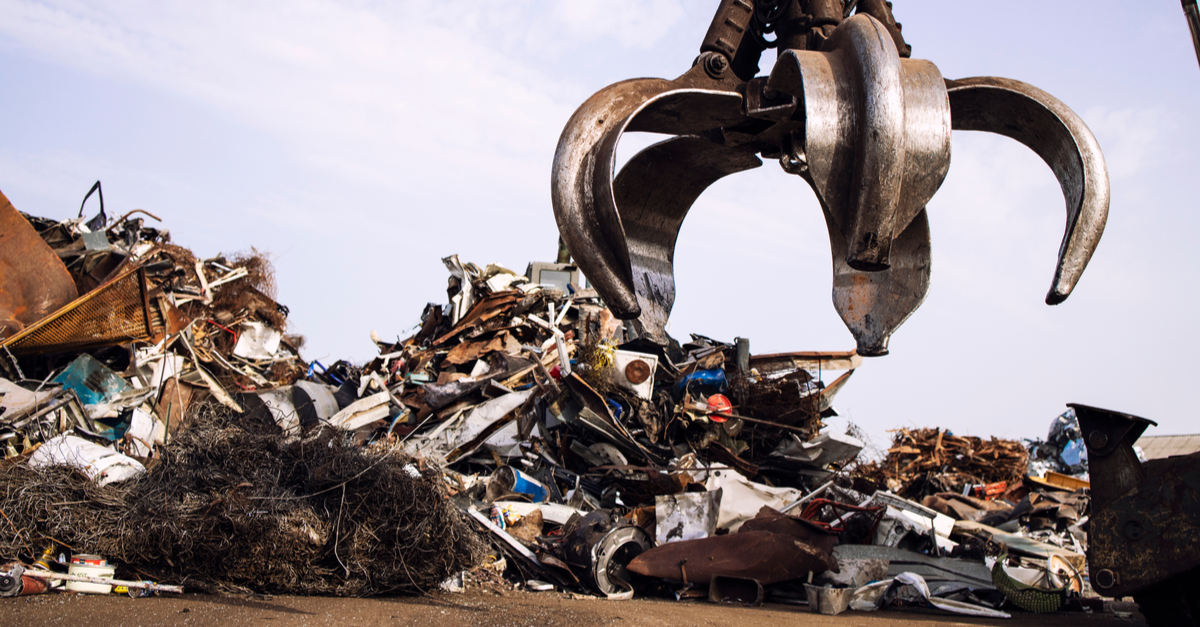 For the week of November 14-21, 2022, scrap quotes in Turkiye remained at $343/t
HMS 1/2 scrap prices on the Turkish market between November 14-21, 2022, remained at the level of the previous week – $343/t. Thus, scrap quotations stabilized after a 5-week decline. Kallanish price indicator informs about it.
During the week, scrap quotations in Turkiye fluctuated, and even fell to the level of $333/t, but as of November 21, they equaled the price of the previous week. Market uncertainty and price volatility are caused by weak demand for raw materials. Steelmakers are unable to buy scrap at current prices due to the lack of demand for finished steel and the high cost of production.
Steel plants are trying to preserve their margins against the backdrop of low steel prices, considering options for replacing scrap with imported billets at lower prices. At the same time, some scrap suppliers are still under pressure from buyers and are lowering their prices.
Turkish steelmakers do not abandon the hope of reducing scrap quotations to at least $300-330/t, while suppliers aim to keep the threshold at least $335/t. Market conditions are becoming increasingly difficult for scrap metal suppliers, particularly in the EU, due to tight supply and the strengthening of the euro against the dollar.
Against the backdrop of massive shutdowns and capacity reductions in Turkiye and uncertain market sentiment, further pressure on prices is expected in the near term. Recovery of demand for scrap in the short term is unlikely. But a sharp drop in prices should not be expected due to low indicators of raw material collection.
In China scrap prices as of November 18, 2022, increased by 77 yuan/t compared to a week earlier – up to 2,852 thousand yuan/t ($400/t). Scrap quotations in China began to recover despite weak demand.
Such a trend is not long-term in the conditions of a weak finished steel market. Revenues of steel companies are unlikely to recover with low demand for products. Against this background, some Chinese steelmakers have begun to suspend production until February 2023 to avoid creating an oversupply of steel on the market.
Price dynamics on the scrap market of Italy started to slow down last week after a very dynamic first half of the month, when prices increased by €10-20/t compared to October. During the week of October 11-18, 2022, the price of scrap on the Italian market decreased by €10/t compared to the previous week – to €350-390/t.
Sales of scrap on the domestic market were high since the beginning of the month, as steel enterprises purchased material to replenish stocks until the end of the year. However, long capacity shutdowns are expected in December to balance supply and demand, so the excitement in the scrap market is gradually dying down.
In Germany, in mid-November, scrap prices decreased in most regions. Steel plants maintain weak purchases amid the uncertainty of the steel market. Most market participants expect a further drop in quotations due to low demand and exports. During the week of November 11-18, prices for raw materials decreased by €20/t compared to the week before – to €330-350/t.
The USA market notes that scrap prices bottomed out after eight months of decline. US raw material suppliers expect activity in December purchases due to reduced supply and increased steel production. The market's confidence is also boosted by the growth of scrap prices in Turkiye.
As GMK Center reported earlier, the world consumption of scrap metal in January-June 2022 decreased by 8.4% compared to the same period of 2021 – to 248.79 million tons. The negative dynamics of demand is due to a decrease in global steel production. In January-June 2022, world steel production decreased by 5.5% y/y – to 949.4 million tons.
---
---