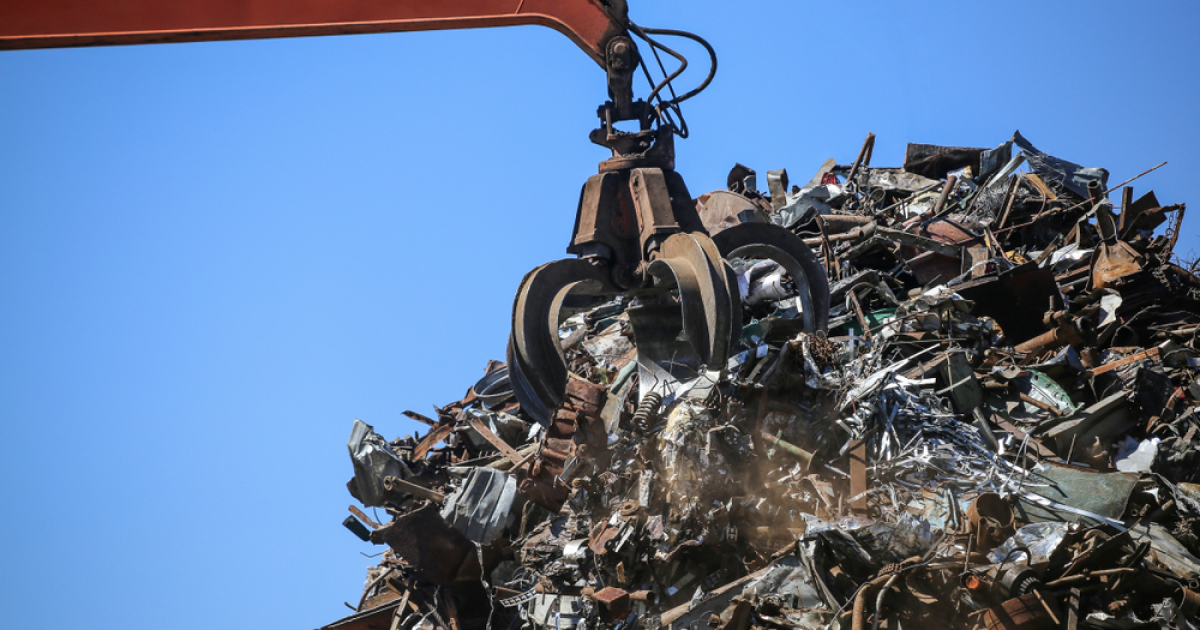 Scrap
Restocking by steelmakers slightly increased activity in global scrap markets, but the trend is short-term
Last week, world prices for scrap recovered slightly on the main world scrap markets. This was facilitated by the low indicators of raw material collection amid seasonal factors, which provoked an increase in the activity of steelmakers in filling raw material stocks.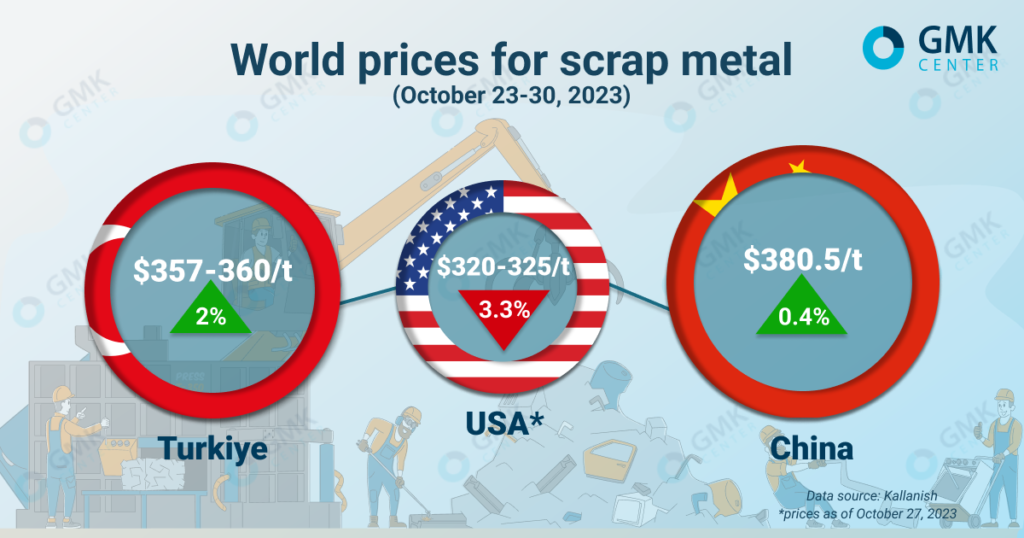 HMS 1&2 80:20 scrap prices in Turkiye during October 23-30, 2023, increased by $7/t compared to the previous week – up to $357-360/t CFR. During October, scrap quotations on the Turkish market decreased by $15/t or 4%. The entire month was characterized by a downward trend in prices, but already at the end of October, quotations slightly recovered.
Market trends early last week pointed to further bearishness as activity continued to slow and Turkish steelmakers pressured prices. At the same time, suppliers, citing weak raw material collection indicators, believed that prices had already reached the bottom and resisted further price reductions and stayed out of the market.
Trade was only seen with UK suppliers as European exporters took a wait-and-see position as raw material sales at these levels are not possible due to low collection rates and high freight prices.
The mills, in turn, expected a further drop in raw material prices, as they are not ready to buy scrap at high prices at current steel prices and high production costs.
At the end of the week, prices began to recover amid revival of interest of metallurgists. Several shipments were ordered from European suppliers. At the same time, metallurgists still believe that this recovery is short-term and will end as soon as the factories fill the urgent needs for raw materials for November.
On the USA market prices for HMS 1/2 Scrap (80:20) during the period of October 20-27 fell by 3.3% compared to the previous week – to $320-325/t (US East Coast FOB). At the same time, the forecast price for November 3 is $327-330/ton.
The projected increase in scrap prices in the USA at the beginning of November was formed amid positive expectations regarding the November trading of raw materials. The market believes that commodity exports will finally recover in November and provide support to prices in the domestic market.
Export demand for US traders is expected to come from Indian and Turkish buyers. In addition, the market is set for a more positive outlook amid higher hot-rolled coil prices and the previous agreement between the UAW and Ford. Also, a positive impact on prices can ensure a seasonal decrease in the volume of scrap collection. This, along with improving fundamentals, will support prices in November.
In China domestic scrap prices for the week of October 23-20 slightly increased – by 0.4%, to $380.52/t. At the same time, since the beginning of October, quotations have fallen by 2.3%.
Chinese scrap prices rose last week as the steel market strengthened at the same time as raw material supplies fell. Chinese steelmakers are increasing purchases of raw materials to ensure stable inventories amid declining receipts. However, current sales of finished steel are still lower than expected, so growth in scrap prices is quite limited.
Imported raw materials are currently out of reach for Chinese metallurgists due to higher prices, so contracts are not concluded.
As GMK Center reported earlier, Ukraine in January-September 2023 increased exports of scrap by 3.7 times per year – up to 131.1 thousand tons. Imports during this period fell by 50% y/y – to 0.8 thousand tons.
---
---