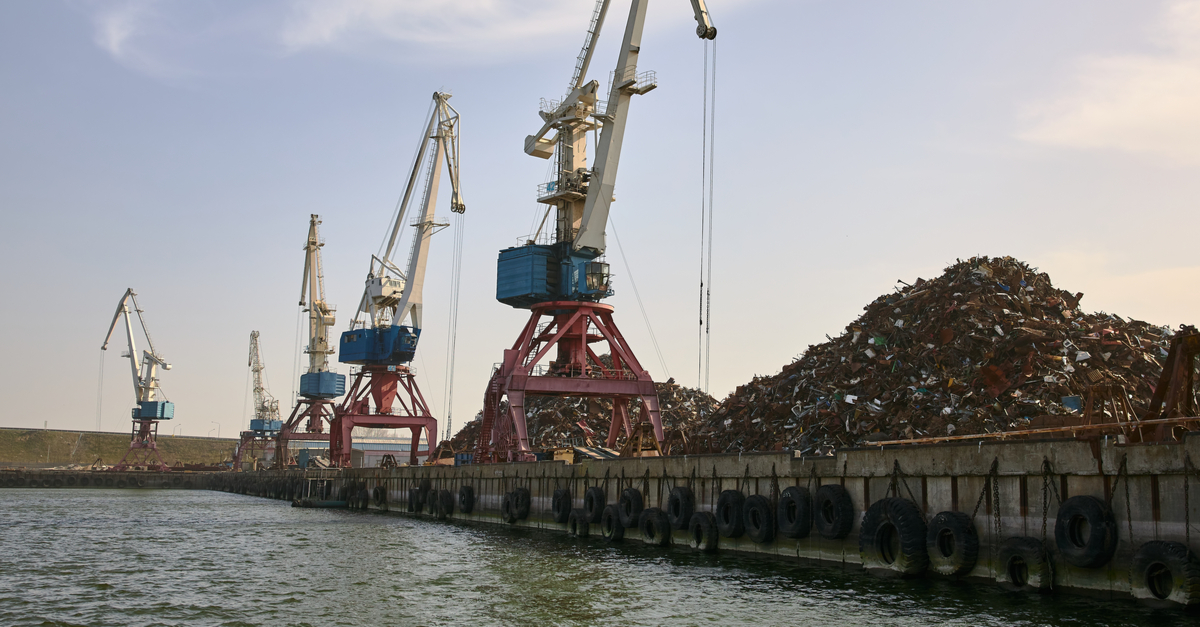 (с) shutterstock.com
The increase in prices was facilitated by the growth of trade activity
HMS 1/2 scrap prices on the Turkish market for the week of August 22-29 increased by $5 compared to the previous week – to $402/t. Thus, scrap quotes increased for the first time after a two-week stabilization. Kallanish's price indicator informs about it.
Scrap quotes in Turkey showed a slight increase at the beginning of the week. The following days the prices were stable and did not change. The increase in prices was facilitated by the growth of trade activity. The interest of local steel enterprises has recovered despite the authorities' recent decision to lower the interest rate.
The market heard about a large contract with scrap suppliers from the USA at a price of $402/t with delivery in September, which set a new level.
At the same time, the market did not expect significant purchases last week. Steel plants had to work out the previous reduction of interest rates against the background of inflation at the level of almost 80%. This move weakened the Turkish lira and reduced the purchasing power of scrap buyers.
European scrap collectors indicated that Turkish mills would not be able to buy scrap metal at a price higher than $400/t, so the contract with American suppliers was unexpected. At the same time, enterprises aim to increase the price level in Turkey to at least $410/ton. Moreover, this is facilitated by demand on alternative markets.
At the same time, demand in Turkey remains low despite last week's contracts. Suppliers aim not to deviate from their plans due to limited volumes of scrap metal, but buyers, in turn, cannot accept the increase in the cost of scrap metal due to low demand for finished steel. Thus, everyone takes a waiting position.
Another rise in scrap prices is expected this week due to higher collection costs, as well as existing demand in Egypt, South Asia and the EU.
As GMK Center reported, prices for HMS 1/2 scrap on the Turkish market for the week of August 15-22 remained unchanged compared to the previous week – at $395-397/t. Thus, scrap quotations stabilized after a two-week increase.
---
---