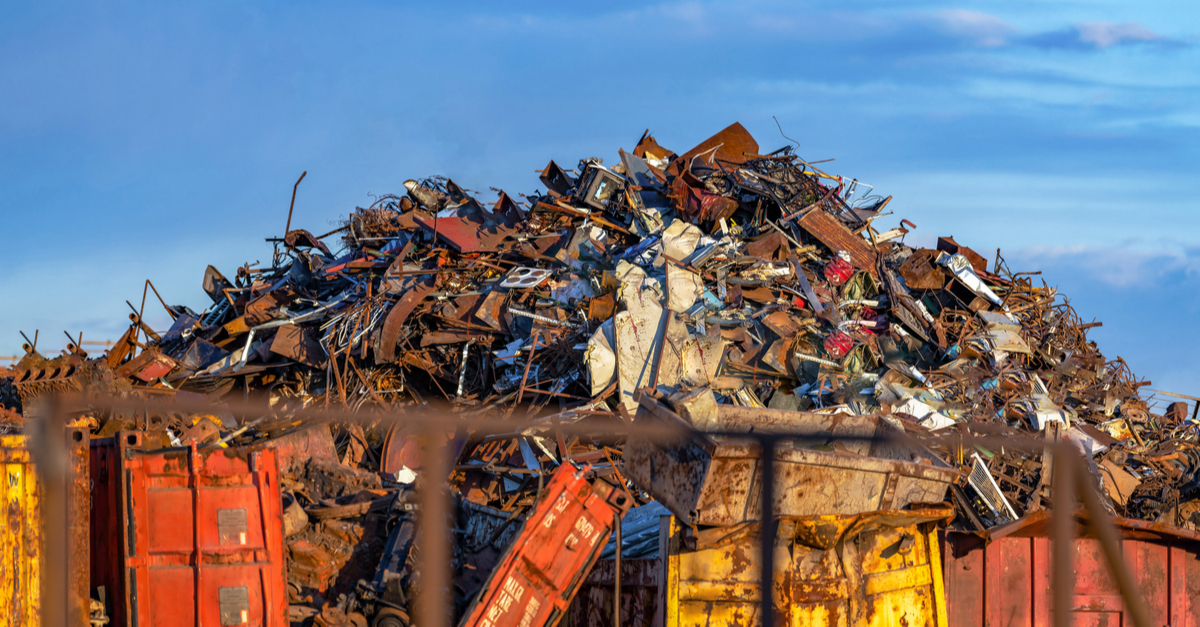 Scrap
During the week of October 17-24, 2022, scrap metal prices fell, in particular, in Turkiye and India
HMS 1/2 scrap prices on the Turkish market for the week of October 17-24, 2022, decreased by $10/t compared to the previous week – to $358-360/t. Thus, scrap quotations continue the downward trend. Kallanish price indicator informs about it.
Turkiye. Imported scrap market activity in Turkiye was extremely low last week – local steel producers did not see the desired prices from suppliers. Against the backdrop of weak demand, local plants are forced to reduce prices for rebar and continue to put pressure on scrap metal suppliers. Although scrap prices have already started to fall, they do not yet meet the level of expectations of Turkish companies.
Most buyers took a wait-and-see position, hoping for certainty in the market. Scrap metal suppliers say that market sentiment has worsened, so scrap metal prices are likely to drop to $330-320/t under such conditions.
Italy. Experts expect that in November-December 2022, domestic prices for ferrous scrap will decrease in Italy, as state support for energy-intensive industries may be canceled due to a significant decrease in steel demand. AgrusMedia reports about it. The country's financial authorities approved at the beginning of October 2022 the details of an aid package, thanks to which Italian steel producers were able to resume production and scrap prices increased.
However, the ongoing fall in steel prices since mid-September, a small number of orders for delivery in November-December, forced some plants to reduce or stop production. According to market participants, uncertainty about the demand for rolled steel, expectations of a decline in steel production forced some Italian companies to reduce scrap purchases last week. According to AgrusMedia, E8 Light New Scrap in Italy cost €340-350/t in October, which is €5/t more than in September.
In addition, market sentiment may be affected by greater availability of scrap due to lower steel production in neighboring countries. Some traders assume that in November-December 2022 scrap prices in Italy may fall by €50-60/t from the current level. Some suppliers are less pessimistic and hope for a better market than at the end of September.
Japan. Japanese scrap export market remained stable last week, as did export prices, reports SteelMint. According to the publication, the export price of H2 scrap metal from Japan in the week of October 17-24, 2022, amounted to $337/t, that is, it did not change compared to the previous week.
The country's largest steelmaker in the EAF, Tokyo Steel, raised its H2 scrap purchase prices for the first time this month by ¥500/t ($3/t) across all of its plants. After review, they are $323-330 per ton ex-works.
India. On October 17-24, 2022, the demand for imported scrap in India decreased due to the holiday season. Prices fell, and purchasing power was limited – local buyers reserved lots only in case of urgent need. Despite the lack of demand, wholesale orders for scrap from the UK have been recorded.
As GMK Center reported earlier, the world consumption of scrap metal in January-June 2022 decreased by 8.4% compared to the same period of 2021 – to 248.79 million tons. The negative demand trend is supported by the decline in global steel production. In January-June 2022, world steel production decreased by 5.5% y/y – to 949.4 million tons.
---
---