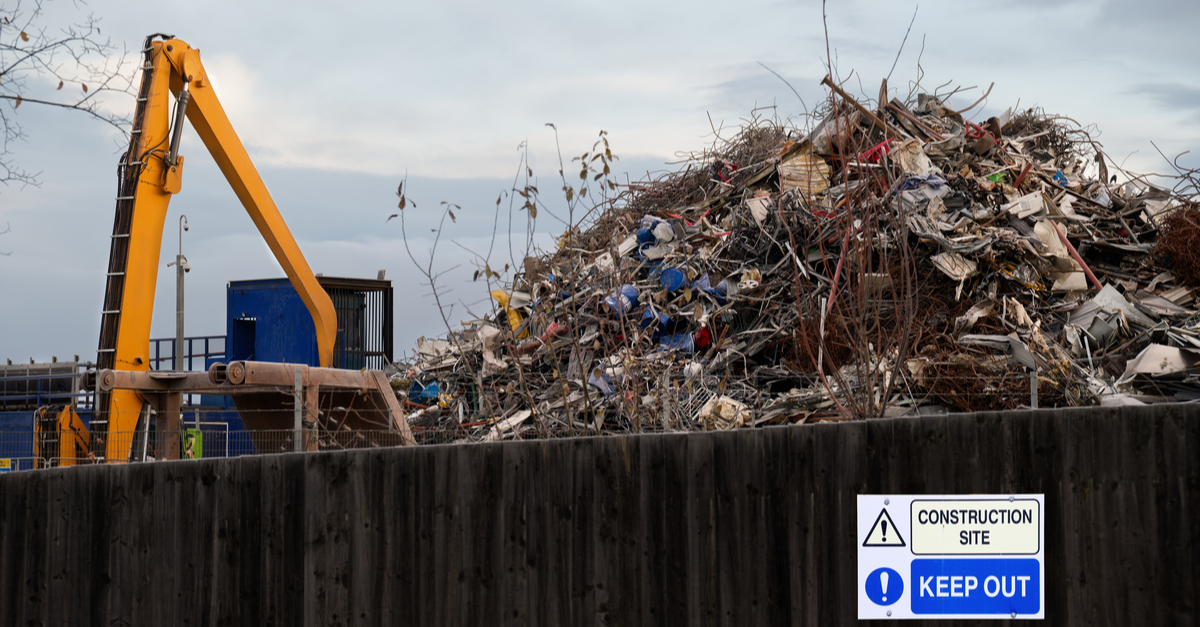 Scrap
In the week of December 12-19, 2022, scrap quotations in Turkiye increased by $5/t – to $382-388/t
HMS 1/2 scrap prices on the market Turkiye during December 12-19, 2022, increased by $5/t compared to the previous week – to $382-388/t. Thus, scrap quotations returned to growth after a week of stabilization. Kallanish price indicator reports about it.
At the beginning of last week, the activity of Turkish steelmakers subsided against the background of weak steel sales. Purchases of imported raw materials have almost completely stopped.
At the same time, suppliers tried to stick to their price offers, despite the fact that Turkish steel mills, suffering from low demand for steel and falling rebar prices, do not consider the current level of scrap prices to be acceptable.
Local buyers are set on raw materials at a price below $380/t. At the same time, low indicators of scrap collection, which continue to decrease due to weather conditions, only contribute to the increase of quotations, which happened in the second half of the week.
Market sentiment in Turkiye has worsened due to low domestic demand for rebar, forcing mills to cut prices. At the same time, it is expected that the drop in prices will not reach the previous bottom, because the Asian market provides support for quotations.
Most Turkish mills are keeping their scrap purchase prices unchanged, and some have announced that they are halting raw material purchases pending a clear market picture as rebar sales have stalled.
Some market players are predicting that the scrap growth trend has stopped, so they expect prices to fall. However, some suppliers do not see price cuts as likely and are counting on the market to pick up after the winter holidays due to an expected increase in demand and limited supply.
In addition, in January 2023, an increase in scrap prices is predicted in Europe, which is the largest exporter of raw materials to Turkiye. Rising prices for finished steel will trigger an increase in the value of scrap. Also, the formation of prices will be affected by unfavorable weather conditions, which prevent the collection of raw materials, and the increase in tariffs for railway transportation from January 1.
In USA, scrap metal prices remain stable ahead of the holidays, and most market participants expect quotations to rise during January trading. Factors supporting scrap prices include limited supply and expectations of higher demand for scrap, as well as rising prices for finished steel products.
Although the suspension of scrap purchases by Turkish mills is causing concern among some market players, most American suppliers feel confident because they are receiving demand from other countries. Last week, scrap prices on the west coast of the USA were at the level of $370-375/t, and on the east – $388/t.
In China, scrap price for the week of December 9-16, 2022, increased by 65 yuan/t compared to the previous week – to 3,015 thousand yuan/t ($432/t). Prices rose on the back of increased demand as steel mills stockpiled stocks for the winter period.
The restoration of steel plants' revenues led to an increase in supplies of raw materials to the Chinese market. At the same time, limited scrap supply has led to robust market expectations for future prices. At the same time, some market participants believe that the scrap price has reached its peak, because the production activity of steel plants will gradually slow down.
As GMK Center reported earlier, Chinese electro steel enterprises have recently been under the pressure of high costs for steel production, mainly due to seasonal growth prices for scrap metal. Traditionally, the availability of scrap is limited during the winter period, as adverse weather conditions slow down the collection and processing of scrap. In addition, ongoing transportation disruptions caused by COVID-19 restrictions in some regions have created additional challenges in the collection, processing and delivery of raw materials.
Also, steel companies in Turkiye, according to the country's steel producers' association (TCUD), in October 2022 increased imports of scrap metal by 5.1% compared to the previous month – up to 1.45 million tons.
---
---