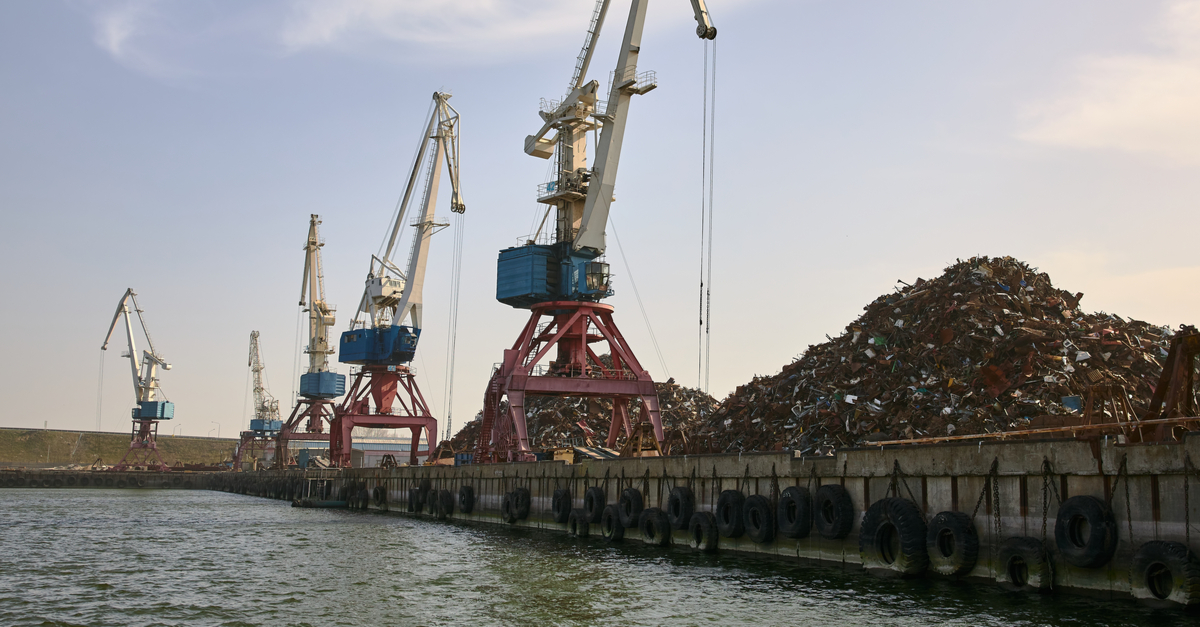 Scrap
Scrap quotations on the Turkish market for the week of March 20-27, 2023, decreased by $16/t
Last week, steel scrap prices continued to fall on international markets. The decrease in purchases of raw materials by Turkish consumers has a negative impact on world markets for the second week in a row.
Prices for HMS 1/2 scrap on the Turkish market, according to Kallanish, during March 20-27, 2023, fell by $16/t, or by 3.5%, compared to the previous week – to $441-444/t.
Commodity quotations on the Turkish market have been falling for the past two weeks as scrap supply outstrips demand. Local steelmakers stay away from purchasing raw materials due to weak steel sales. Low demand for rebar in both the domestic and export markets is putting pressure on prices, forcing mills to stop buying scrap.
The suppliers, in their turn, are sure that the Turkish steelmakers have not yet completely closed the need for scrap for April, so they are trying not to succumb to pressure. In addition, the confidence of scrap collectors is reinforced by the low rates of raw material collection in the EU and the USA.
Most market participants believe that a downtrend in such circumstances is more likely than an uptrend. Some of them expect a drop in the price of scrap by another $10-15/t in the short term – at the level of $430/t.
At the same time, while Turkish steelmakers are refusing purchases, trying to reduce the prices of raw materials as much as possible, suppliers from the United States are directing cargo that was planned to be delivered to Turkiye to alternative markets. This may lead to a jump in scrap prices for Turkish steelmakers in the future.
The price of scrap metal in the European Union is also falling under the influence of the Turkish factor. In Italy scrap prices last week fell by €10-20/t compared to the price at the beginning of March. Currently, raw material quotations vary from €380/t to €440/t, depending on the grade.
EU scrap prices are likely to be slightly lower or flat in April as demand from steel mills is expected to be strong, but uncertainty in the steel market will hold back purchases. Steelmakers may resort to production shutdowns to balance the supply and demand of finished products.
Sentiments in the USA market also suffered due to the low activity of Turkish buyers. The participants did not expect a downward trend, as they were confident in the demand from Turkiye. On the East Coast of the United States, scrap prices last week were at $414-419/t compared to $436-441/t a week earlier. Local traders do not foresee a recovery in prices in the near term, as Turkish demand will not recover until steel quotes are stable.
Prices for scrap in China last week also decreased. As of March 24, East China raw material prices were 3.04 thousand yuan/t ($442/t), down 95 yuan/t from a week earlier. The negative situation in the steel market forced local steelmakers to reduce production and reduce scrap consumption.
As GMK Center reported earlier, volumes of scrap metal collection in Ukraine in January-February 2023 decreased by 70.8% compared to the same period in 2022 – to 152.2 thousand tons. The export of raw materials during this period amounted to 24.8 thousand tons, which is 3.5 times more y/y, and import – 0.04 thousand tons (-60% y/y).
---
---