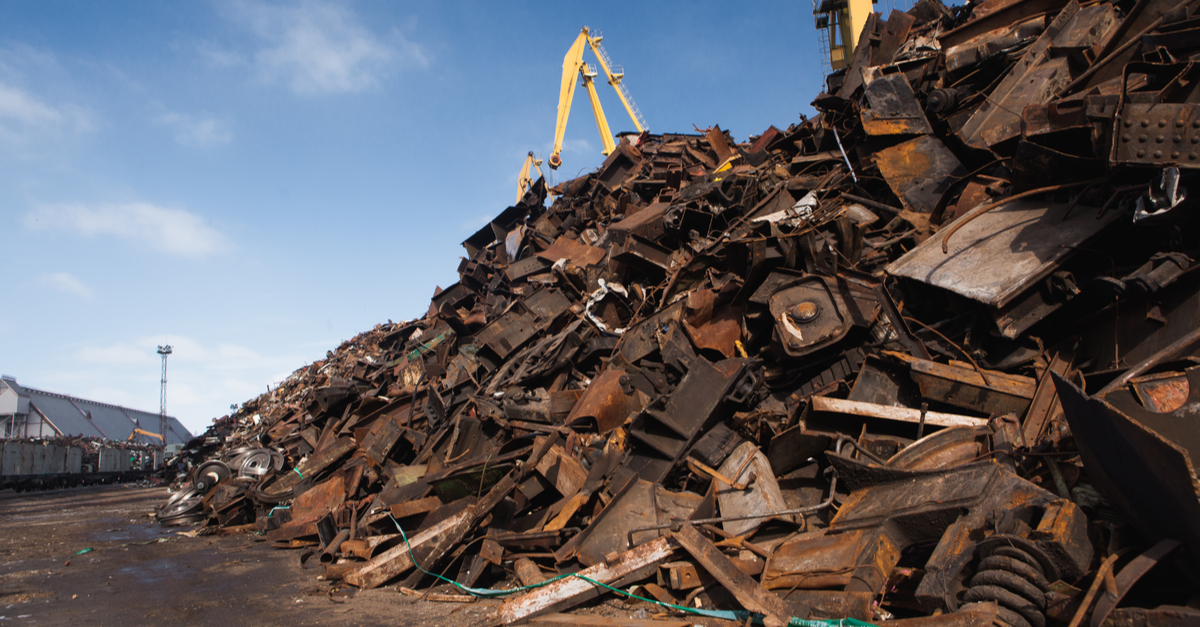 In the week of November 21-28, 2022, scrap metal quotations in Turkiye reached $360/t
Prices for HMS 1/2 scrap metal on the Turkish market during November 21-28, 2022, increased by $17/t compared to the previous week – up to $360/t. Thus, scrap prices rose for the first time after a 6-week fall. Kallanish price indicator reports about it.
Scrap metal quotations in Turkiye rose steadily throughout the week against the background of the resumption of scrap purchases by steel plants. Producers have begun to replenish stocks, but the prospects for this activity remain uncertain.
The recovery of the market was facilitated by the rise in steel prices in China, so Turkish factories began to raise prices for their products and agree to a higher cost of scrap metal. At the same time, the situation in China is not stable, so the conclusion of contracts is moderate, as negative factors continue to operate.
Suppliers aim to further raise scrap prices. Turkish mills, for their part, are trying to sell finished steel at higher prices, but low demand puts them in a more difficult situation. Low scrap collection rates allow exporters to adjust the market according to their desires.
Exporters are sure that the stocks of scrap at steel plants are at a very low level, even taking into account the low capacities at which they operate. Against this background, further price increases are expected, because stocks should be replenished.
Scrap prices in China as of November 25, 2022, decreased slightly compared to the previous week – by 23 yuan/t – to 2.829 thousand yuan/t ($ 394/t). The Chinese scrap metal market has stabilized, but the COVID-19 pandemic restrictions are having a negative impact on the transportation of raw materials.
Despite the unprofitability of steel plants, the market supply of scrap metal is growing. In this way, factories increased their daily consumption of raw materials. However, this trend is expected to be short-lived and massive disease outbreaks could once again hurt supplies. Tangshan has already stepped up cargo inspection, which has cut scrap inflows in half from normal levels.
Scrap prices in Italy are stable – at the level of €360-390/t. Active purchases of scrap metal, which were observed at the beginning of the month, stopped. Italian steelmakers have filled stocks and are preparing for long shutdowns in December.
The French scrap market prices are declining due to lack of demand. Contracts are only signed for small volumes of scrap. Local producers do not have production plans for December. Some of them are expected to stop.
Mood in the USA scrap metal market improved against the backdrop of growth in the December needs of foreign consumers. In addition, a reduction in the supply of scrap metal is likely to have a positive effect on pricing – prices have bottomed out. At the same time, market participants believe that it is the situation on the market that will determine the price of scrap metal.
Scrap metal prices will depend on the timing of the raw materials' collection and activity in the finished steel market. Low supply volumes of scrap metal make it possible for suppliers to keep prices under control, but the lack of demand for finished steel will not allow quotations to be raised above the level acceptable to consumers.
As GMK Center reported earlier, the global scrap metal consumption in January-June 2022 decreased by 8.4% compared to the same period in 2021 – to 248.79 million tons. The negative dynamics of demand is due to a decrease in global steel production. In January-June 2022, the world steel output decreased by 5.5% y/y – to 949.4 million tons.
---
---