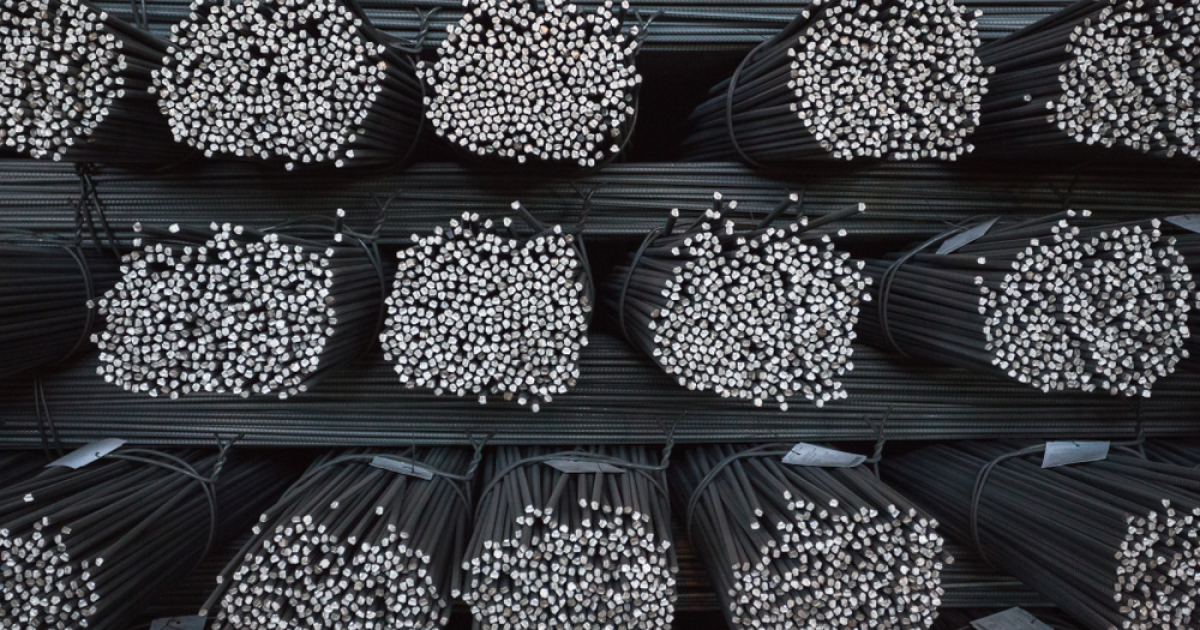 Rebar
In most world markets, except for the European one, prices for rebar are increasing at the beginning of March 2023
Rebar prices in most global markets continue to rise in March 2023. Quotations are supported by demand, which has been restrained during 2022 by negative expectations of a recession in the global economy.
Quotation of rebar on the Turkish market, according to the price indicator Kallanish, for the week of February 27 – March 6, 2023, increased by $10/t, or by 1.3% compared to the previous week – up to $740-760/t. In general, since the beginning of the year, prices for rebar on the Turkish market have increased by 11.8%, or by $80/t.
Prices for Turkish rebar began to rise after the country's government announced plans to restore earthquake-affected cities and neighborhoods within the next 3-4 months. After the relevant intentions were made public, the price of raw materials for steel production – scrap – began to rise. Some steel enterprises reported a complete stoppage of rebar sales in order to assess scrap costs and establish a break-even price for their products.
Demand from Turkish rolled steel importers is currently low as current prices are uncompetitive. Some market participants believe that during the recovery of the cities affected by the earthquake, it is necessary to officially limit exports. The cost of rebar produced in Turkiye has become the highest in the world, which explains the lack of demand from foreign consumers.
As sales of Turkish rebar to export markets remain almost zero, suppliers from other countries do not miss the opportunity to enter new markets to compensate for Turkiye's absence. Egyptian producers are shipping Turkish rebar volumes to the Romanian market, while the US and Canada have become buyers of Algeria and the United Arab Emirates (UAE). The presence of Middle Eastern and Russian plants is increasing day by day in Israel and Yemen.
It is expected that in the near future Turkiye will be left without export demand due to excessively high rebar prices. At the same time, it will not be possible to lower the quotation due to high domestic demand, which will be supported by the construction industry.
On the European market from the beginning of March 2023, the prices for rebar are adjusted downwards. In particular, rebar quotations in Northern Europe as of March 3, 2023, decreased by €70/t, or by 8.2% compared to the price on February 24 – to €750-780/t. In Italy, the price of rebar during this period fell by €10/t – to €690-700/t.
Rebar prices in Europe fell sharply due to lower consumption, especially in the construction sector. EU construction companies continue to shy away from rebar purchases despite inventory levels being low. This situation is observed in France, Germany, Belgium, Italy and Spain.
A significant reduction in consumption is causing great concern in these countries. Steelmakers may resort to production cuts this month to avoid further price falls.
Meanwhile, Europe's largest steelmaker ArcelorMittal recently announced plans to raise long-term product prices by around €30/t to offset some revenue losses due to higher raw material costs, particularly, scrap. Therefore, the price of rebar on the European market will recover in the near future, but this will not be facilitated by the increase in demand, but by the efforts of producers to transfer the increase in production costs to the shoulders of consumers.
Chinese rebar market remains stable. As of March 3, rebar quotations were at the level of 4,130-4,150 yuan/t ($598-601/t). Market participants are waiting for the results of the meeting of the National People's Congress. Positive industrial production data from February, as well as the gradual recovery of China's real estate market, also support prices. But despite the labor shortage after the winter holidays and limited supply, market activity is low.
As GMK Center reported earlier, rebar producers in the MENA region lose $50-70 million per month due to the change in global trade flows due to the Russian invasion of Ukraine. Initially, producers raised prices to compensate for losses from disruptions in supply chains. Later, prices began to fall due to the increased activity of exporters in search of new sales directions.
---
---