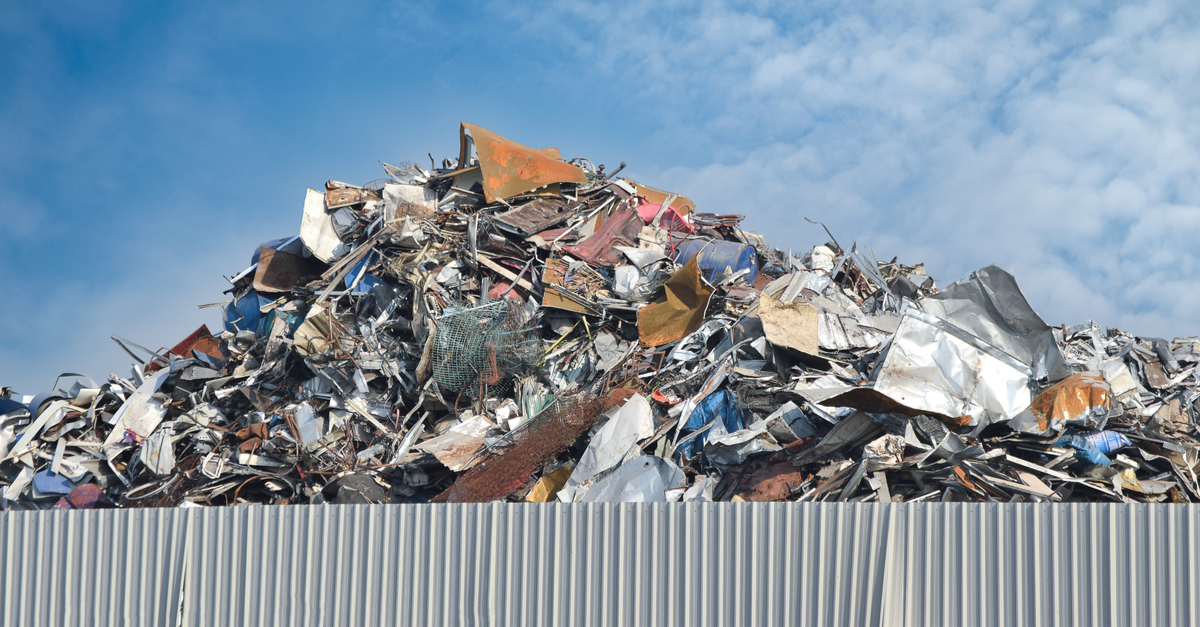 In the week of November 28 – December 5, 2022, scrap quotations in Turkiye increased by $23/t
HMS 1/2 scrap prices on the Turkish market for November 28-December 5, 2022, increased by $23/t compared to the previous week – to $383/t. Thus, scrap quotations rose for the second week in a row after a six-week decline. Kallanish price indicator reports about it.
Scrap prices in Turkiye are growing for the second week in a row against the background of existing demand from the steel plants. The high cost of imported scrap and low sales of finished steel products force local steelmakers to look for domestic raw materials, which are cheaper, but import contracts are also concluded.
Scrap prices are unlikely to stabilize or decline in the near term as the holiday season approaches, which will further reduce raw material supply. Some market participants predict some softening of prices against the background of replenishment of warehouse stocks by Turkish steelmakers. At the same time, a sharp increase in the price of scrap can lead to a further reduction in steel production in Turkiye. Demand for finished products is still low and production costs are rising.
Some market participants predict that domestic demand for steel will begin to recover from the beginning of next year. This will be facilitated by state support for end users of steel products.
Quotation of scrap in Italy for the week of November 25 – December 2, 2022, slightly increased – by €10/t, up to €360-400/t. The local scrap market in December is stable compared to last month, the demand is average. December is a short production month due to the holidays, matching the seasonality of most European countries. In addition, shutdowns of steel enterprises for repair work are expected, which confirms the weak demand.
On the Chinese market scrap prices grew due to a reduction in supply. As of December 2, 2022, raw material quotations increased by 52 yuan/t compared to November 25 – to 2,881 thousand yuan/t ($410/t).
The increase in prices was made possible by the creation of an artificial shortage of raw materials by suppliers who reduced scrap supplies to the Chinese market in anticipation of December purchases. Despite this, more than 10 Chinese steelmakers have shut down capacity since December due to high production costs. It is expected that another part of steel enterprises will stop by the end of December and in January 2023.
USA scrap metal market is still gearing up for higher prices after seven months of straight declines. Such forecasts are based on increases in quotations on export markets and recovery of steel sheet prices on the domestic market. Suppliers aim to sell their raw materials at high prices, as they see positive dynamics in export directions.
In the near future, scrap prices will increase against the background of approaching holidays around the world. Steel enterprises that need raw materials will have to accept the prices offered by suppliers, as at the end of the year scrap collectors will be inactive due to the holidays, which will continue until the second half of January 2023.
As GMK Center reported earlier, the world consumption of scrap metal in January-June 2022 decreased by 8.4% compared to the same period of 2021 – to 248.79 million tons. The negative dynamics of demand is due to a decrease in global steel production. In January-June 2022, world steel production decreased by 5.5% y/y – to 949.4 million tons.
---
---