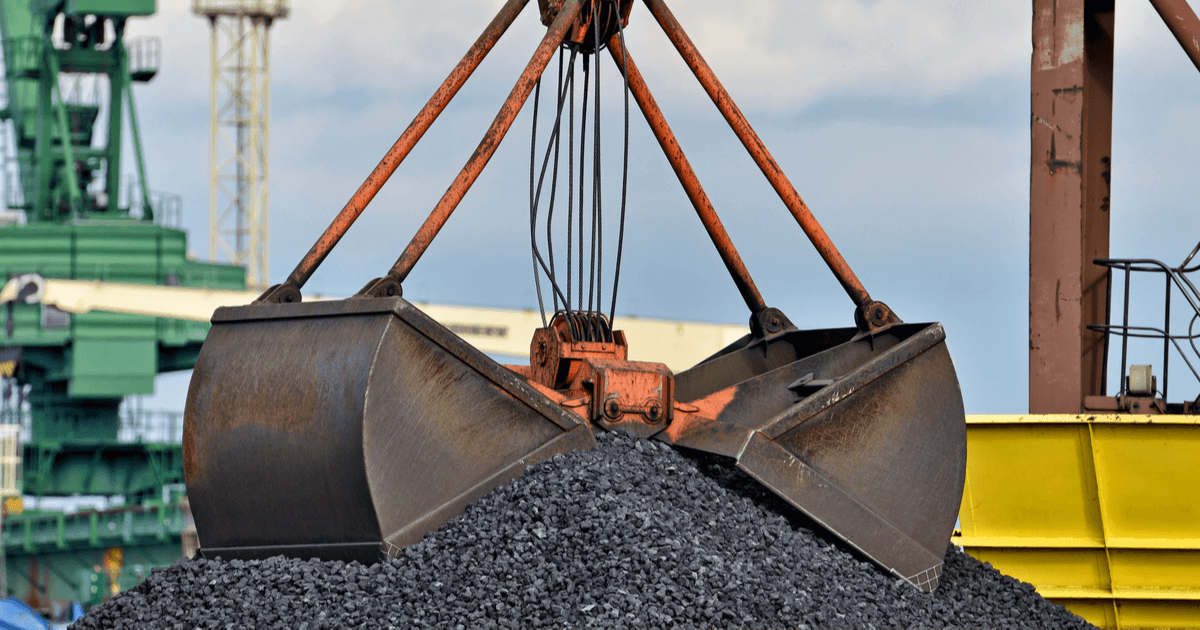 Coking coal
Quotations in the Australian market rose on the background of the rainy season, while the Chinese market fell on the background of a weak steel market
Quotation of coking coal in Australia (FOB Australia), according to S&P Global, for the week of October 19-26, 2022, increased by $12/t – to $306.75/t.
The increase in coking coal prices on the Australian market last week, as well as interest from buyers, is explained by the fact that due to the rainy season, disruptions in its supply are expected. The weather factor is currently supporting current prices, but buyers were mixed about the level around $300/t due to a weak global steel market.
In the Chinese market (CFR China) coking coal prices fell last week. Market participants, according to S&P Global, took a cautious stance on purchases, and sea deliveries remained less attractive option among local buyers. The demand for steel in the China is still low, there are no clear signs of improvement in the Chinese economy, and this is putting pressure on the prices of raw materials, in particular, coking coal. In the period from October 19 to 26, the price of premium Chinese coal fell by $2/t – to $305/t.
As for the fourth quarter of 2022, S&P Global predicted, that participants of the coking coal market expect interruptions in supplies from Australia for the third year in a row – rains are forecast for the eastern part of the country in October-December. Demand and prices may be supported by increased restocking activity in India and China.
Australia. Coking coal prices in Australia have been volatile since the spring, with sharp fluctuations. In particular, in March 2022, they reached a record level of $650/t, and in July fell to $190/t. The growing trend returned in August.
Q3 2022 coking coal prices in Australia made on average $299/t (FOB Haypoint, Mysteel data). Budget estimates recently published by the country's government predict that they will fall to $130/t by the end of the first quarter of 2023. However, the Commonwealth Bank of Australia (CBA) set up more optimistically. They believe that it will take years to completely replace Russian exports (about 10% of the maritime market), and this will help support the price of coking coal in 2022-2023.
China. MySteel reports, that according to the customs administration of the People's Republic of China in September 2022, imports of coking coal of any origin to the country increased by 57.5% y/y – up to 6.84 million tons. This is the highest monthly indicator of the year. For 9 months of 2022, imports increased by 29.5% compared to the same period last year – up to 45.4 million tons.
The growth was due to demand among end consumers in China and a significant increase in exports from the Russian Federation and Mongolia. China also imported 80,000 tonnes of Australian coking coal in September, according to Chinese customs. It is the second shipment from Australia seen since August. However, the unofficial ban on the import of coking coal to China remains.
Import of coking coal from Russia to China in September 2022 was 2.5 million tons, compared to approximately 900 thousand tons in September 2021. The Russian Federation also seeks to enter the Indian market, as local steel producers plan to increase production. However, as "Kommersant" writes, Indian steel mills are afraid to buy raw materials of Russian origin due to long delivery times, declining demand for steel, long-term contracts with Australian suppliers and the possibility of Western sanctions in the case of direct imports.
"The third quarter of 2022 was marked by an unprecedentedly deep slump in the steel sector, especially in Europe. Falling prices have resulted in steel producers operating with negative margins. Therefore, steelmakers put pressure on suppliers of raw materials, producers of coal and coking coal in order to reduce prices and restore more favorable conditions for themselves, since working with losses is only possible for a limited period of time. It seems that the decline in the steel markets, as well as in the entire world economy, has just begun and will continue until at least the second half of 2023", notes the chief analyst of GMK Center Andriy Tarasenko.
As GMK Center reported earlier, according to Fitch's forecast, in 2023 and 2024, coking coal prices are expected to be $200/t and $140/t, respectively.
---
---