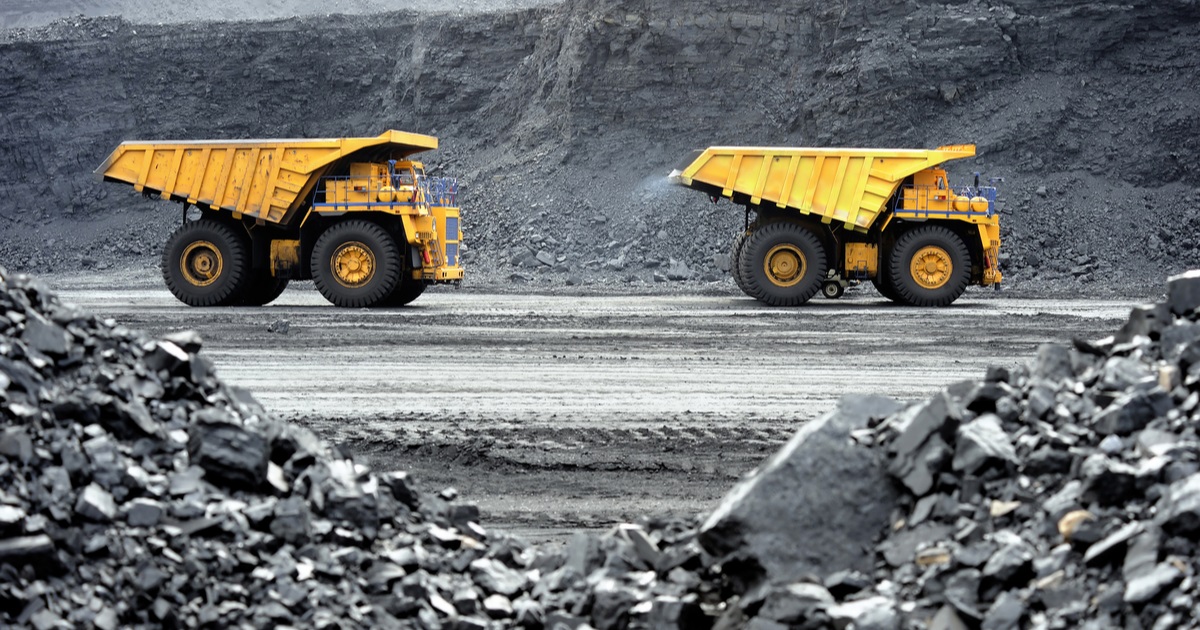 Coking coal
Quotations of coking coal for the week of April 11-18, 2023, in Australia decreased by 7.1%, in China – by 7.4%
Prices. Quotation of coking coal in Australia (FOB Australia), according to S&P Global, for the week of April 11-18, 2023, fell by 7.1% compared to the previous week – to $265.5/t. On April 19, the FOB Australia price was $261/t.
Prices for Australian raw materials continue to fall due to low activity of buyers in foreign markets. There were several notable deals last week. On April 18, a major Australian mining company sold 40,000 tons of coking coal for shipment at the end of May, presumably to an Indian customer. It is about the price level of 260-261/t FOB. According to insiders, there was also an offer at the level of $260/t FOB Australia for 75 thousand tons of coal with shipment on May 8-17.
On April 20, according to insiders, a large Australian producer concluded two agreements at a price of $257/t FOB (for 40,000 tons with shipment on May 15-24, and for 25,000 tons with shipment on May 20-29).
Analysts predict that over the next few months, the availability of Australian coking coal will increase as weather conditions become more favorable. Accordingly, pressure on prices will increase. In particular, back in February, queues of ships at key coal terminals were observed in Australia. Supplies were affected by bad weather and the derailment of a coal train outside the port of Gladstone, which remained closed for some time.
Demand in the Indian market remained weak last week as local producers completed stockpiling. Prices for coking coal continue to fall, so the country's steelmakers are in no hurry to purchase it. These factors force sellers to revise offers.
S&P Global analysts who expect serious drop in coking coal quotations, believe that the price adjustment will help the Indian steel industry. The country imports 70% of these raw materials from its total needs, while the FDW comes mostly from its own sources. A sharp rise in coking coal prices in the 2022-2023 fiscal year has halved the cost of production at Indian steel mills, and their fall will reduce pressure on enterprises.
In the Chinese market (CFR China) for the week of April 11-18, 2023, coking coal quotations fell by 7.4% – to $278.5/t. Prices in China are falling amid strong supply. The availability of domestic raw materials has improved, and there is a trend of increasing stocks in ports. Besides, there is enough Australian coal on the market. At the same time, steel prices in the PRC, despite the construction season, continue to fall amid weak demand, which affects the quotation of raw materials for steel industry. Mongolian importers were also forced to lower the price of coking coal for the Chinese market.
March indicators. In March 2023, Australian exports of coking coal increased by 33% m/m – up to 12.17 million tons, informs CoalMint. Indicators are growing amid improved supplies. Shipments of raw materials from Australia to key countries – India and Japan – in March increased by 40% and 55% compared to the previous month, to South Korea – fell by 5% m/m. The export of coking coal to Europe increased by 80% compared to February 2023 – up to 1.72 million tons.
China in March 2023, according to the PRC General Administration of Customs, increased the import of coking coal by 39.53% m/m and 156.8% y/y – up to 9.65 million tons, reports Kallanish. This was the highest indicator since January 2020. Mongolia remained the leader in its supply, with a market share of more than 49%.
The volume of imports of Australian coking coal to China in March 2023 amounted to almost 285 thousand tons, its market share increased from 1% to about 3%. The average monthly price in this period was $321/ton.
As GMK Center reported earlier, iron ore futures on the Dalian Commodity Exchange for the week of April 14-21, 2023, decreased by 5.3% compared to the previous week – to a four-month low. On the Singapore Exchange, benchmark May futures for April 21, 2023, fell 5.5% from April 14 – to $110.15/t, the lowest since December 28, 2022.
---
---