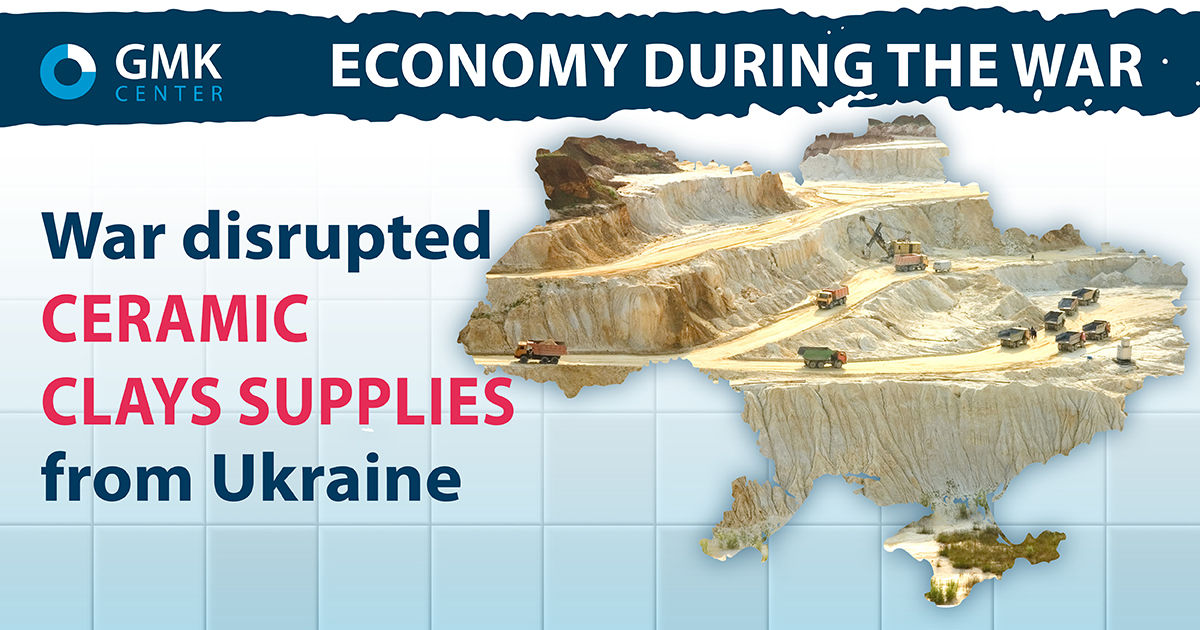 7.9% of global kaolin export was from Ukraine
Ukraine is one of the world's leading suppliers of high-quality ceramic clays. In 2021, according to USGS, Ukraine produced 1.6 mln tons of kaolin (white clay). It is 3.6% of the world kaolin production.
In general, Ukraine exported 64.1% of kaolin produced domestically in 2021. Share of Ukraine in global export of kaolin and other kaolinic clays was 7.9% in 2020.
Most deposits of ceramic clays are concentrated in Donetsk region, where active hostilities take place now. Ball clays from the Donetsk region are highly suitable for porcelain tile production as they exhibit high plasticity, high whiteness, and low water absorption after firing.
Top-consumers of Ukrainian clay include ceramic tile manufacturers from Italy and Spain. In recent years, Spanish ceramic manufacturers have switched from using red clays (locally produced) to white clays (mostly imported). According to Industrial Mineral Forums & Research, 70% of required white ball clays in Spain were imported from Ukraine.
Spanish ceramic producers have three months' worth of Ukrainian clay in stock. After running out of stock Spanish ceramic producers will have to modify formulations to reduce dependency on Ukrainian clays, but it will be extremely challenging given high quality of Ukrainian clays.
Read more in the analyst study GMK Center.
---
---