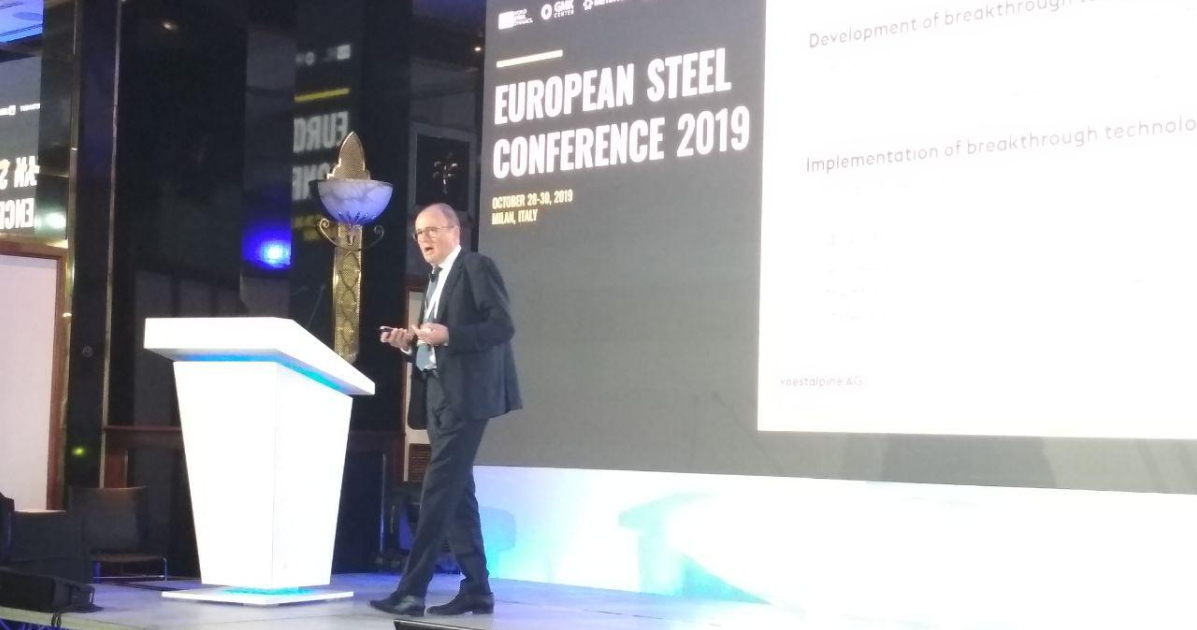 The company spends €100 mln annually to purchase CO2 emission quotas
Milano – Kyiv
Austrian industrial group Voestalpine intends to decrease CO2 emissions by 80% to 2050. It was announced by Johann Prammer, Head of Strategic Environmental Management of Voestalpine at the European Steel Conference in Milano, Italy.
Voestalpine spends €100 mln annually to purchase CO2 emission quotas.
The company plans to reduce emissions through the implementation of innovative technologies, including the use of hydrogen, and the transition to steel production in electric arc furnaces using renewables.
However public support is needed for successful reduction of emissions, emphasized Prammer.
According to him, it is necessary to build integrated European energy system based on least-cost renewables. Such system should include hydrogen infrastructure for its generation, storage and transmission.
In Prammer's opinion, the possible source for financing innovative technologies may be refunding of ETS costs to enterprises with the purpose of low-carbon investment.
In addition, a supportive regulatory framework is needed for the transition to low-carbon production. Such framework should include Carbon Border Adjustments and methodology for calculating CO2 footprint.
In the future, after the transition to low-carbon production, regulatory framework should include Carbon Added Tax (similarly to VAT) and product standards that prevent imports from products with higher embedded emissions.
As GMK Center reported, ArcelorMittal and ThyssenKrupp also plan to switch to carbon-free production to 2050. Steel giant Liberty Steel announced intention to achieve zero carbon emissions in 2030.
---
---