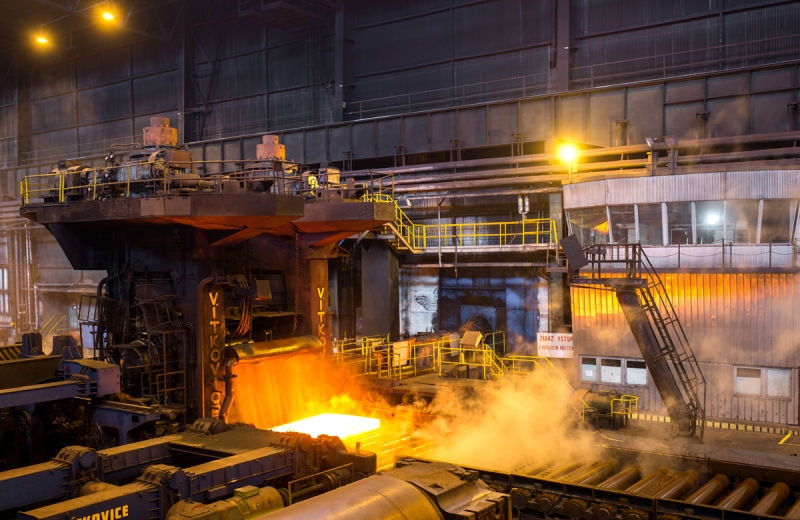 A new player enters the Ukrainian steel market
The Czech producer of hot-rolled plates Vitkovice Steel plans to build the first warehouses for its products in Kyiv, Lviv and Dnieper.
Plant representative Anton Makodziob, who is responsible for development on the Ukrainian market, said about it in an interview for GMK Center.
"This is an important moment, definitely – we are planning on it. The first warehouses will be in Kyiv, Lviv and Dnieper. Because we want to quickly respond to market demands. But in the case of deliveries to large infrastructure facilities, no one will deliver the products to the warehouse – only directly to the facility directly from the factory. After all, this process will be influenced by price/time," he said.
A representative of the plant added that at the moment a large number of contracts have already been signed with Ukrainian product customers.
"Test deliveries, work with banks, payments, logistics, quality checks are underway. We are very pleased that we receive the highest ratings for our products. What I want to note is that today any company that wants to buy our products, be it one truck or thousands of tons, comes and buys – at this stage we are ready to work with absolutely everyone! We are looking for reliable, predictable partners with whom we will build long-term relationships!" – added Makodziob.
Read the full interview on the GMK Center website soon.
As GMK Center reported earlier, for 8 months of 2023 Ukraine imported 114.1 thousand tons of imported long products for $121.3 million and 568.64 thousand tons of flat products for $671.67 million.
Most popular items of long rolled products, which were imported to Ukraine in January-August 2023:
other twisted rods without further processing – 45.9 thousand tons for $35.64 million,
angles, shaped and special profiles made of non-alloy steel – 39.79 thousand tons for $35.6 million.
other rods and bars made of alloy steels, hollow rods and bars for drilling from alloyed or non-alloyed steels – 11.61 thousand tons for $20.15 million.
Most popular items of flat rolled, which were imported to Ukraine in January-August 2023:
coated flat products with a width of 600 mm or more – 295.4 thousand tons for $354.7 million,
hot-rolled flat steel without coating with a width of 600 mm or more – 176.5 thousand tons for $159.4 million.
---
---