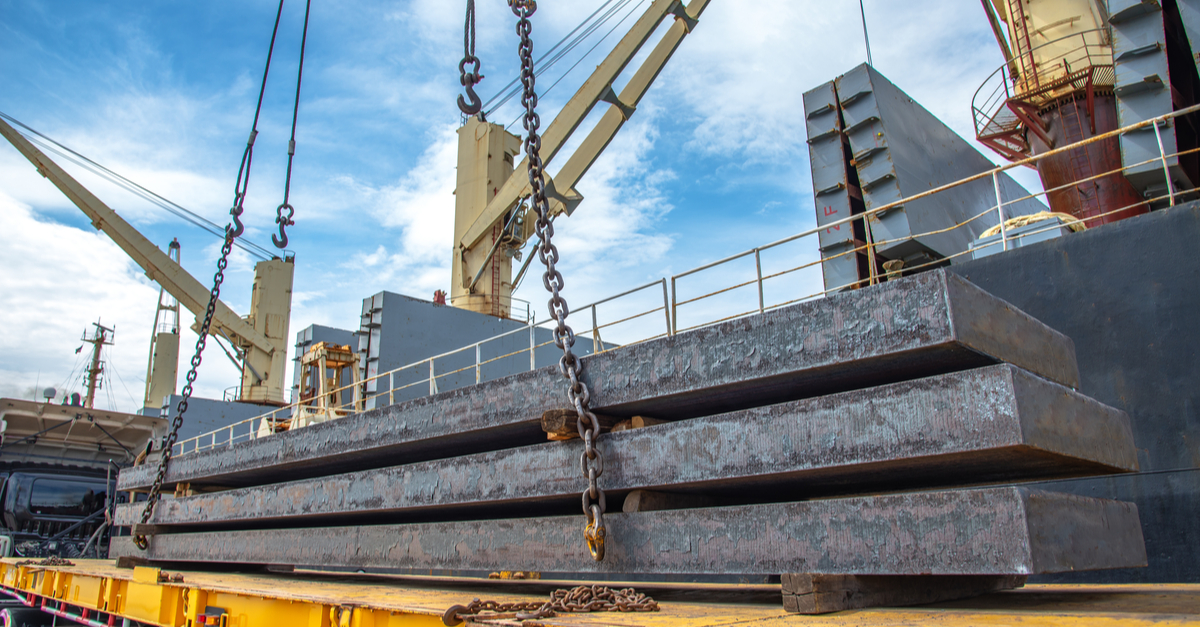 (c) shutterstock.com
The plant lost 15.4 thousand tons of slabs due to sanctions against a Russian shipowner who delivered steel to Polish ports
The Czech hot-rolled heavy plates producer Vitkovice Steel has informed its customers of the suspension of deliveries and production due to interruptions in slabs supply, S&P Global reported with reference to a letter sent by the plant to its customers.
Sanctions announced by the European Union against Russia have led to interruptions in the supply of steel. As a result, the facility is expected to be shut down for 10-12 business days due to delayed deliveries.
The package of sanctions against the Russian Federation included measures against Russia's State Transport Leasing Company, the owner of the ships Astrol-2 and Valentin Smyslov. The ships were carrying 15.4 thousand tons of slabs, which were to be unloaded at the ports of Gdansk and Szczecin in Poland last week.
Since the restrictions came into force without a transitional period, they were not accepted at the ports when ships arrived. The captains had to turn a course to the port of loading, where they would be reloaded onto other, safer ships.
"Even if we are doing our best to find alternative vessels with safe ownership (which is a challenge by itself due to the dynamically changing circumstances) this incident will lead to short-term raw material shortage at our plant," the letter said.
The suspension of the deliveries from Vitkovice Steel to the Northern European market, especially to Germany, is likely to keep plates prices in the region high.
Earlier GMK Center reported that the Russian invasion of Ukraine creates risks for European re-rollers. The need for raw materials for rolling mills in the EU has traditionally been covered by imports from Ukraine and Russia (84% of imports of steel semi-finished products in 2021.)
European business deliberately refuses to buy Russian products, which is exacerbated by sanctions against major shareholders of some plants, restrictions on the reception of Russian ships in ports and difficulties in settlements.
In addition, in March, the EU accepted a ban on the supply of Russian steel products worth €3.3 billion.
---
---