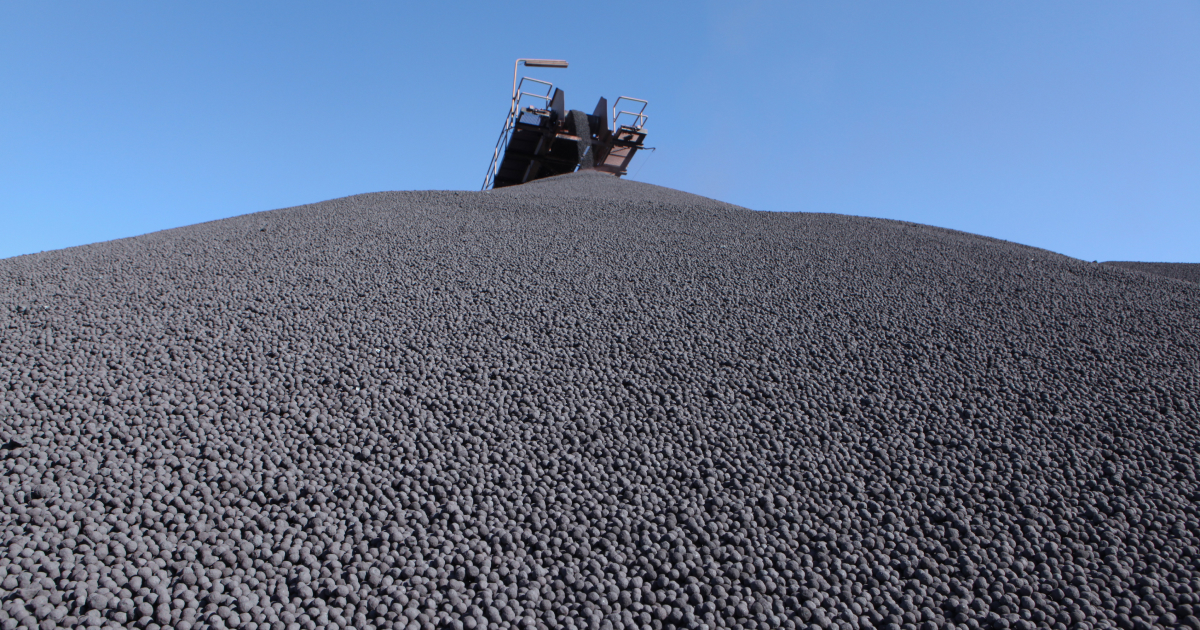 The company signed a memorandum of understanding with the National Center for Industrial Development of Saudi Arabia
The Brazilian corporation Vale, one of the largest producers of iron ore in the world, plans to build a plant for the production of high-quality pellets with a capacity of 4 million tons of products per year in the industrial city of Ras Al-Khair in Saudi Arabia. Kallanish reports about it.
The company signed a relevant memorandum of understanding with the National Industrial Development Center of Saudi Arabia (NIDC). The investment is in line with SA's recently announced National Industrial Strategy and is a result of growing demand for steel in the country.
The project envisages the permanent supply of high-quality pellets to the country in the amount of 4 billion Singapore riyals ($1.06 billion) per year. It will initially create 400 jobs.
"Due to the country's rapid economic growth in the construction and industrial sectors, domestic demand for steel is growing rapidly as additional production capacity is required to meet the growing demand. NIDC, under the leadership of the Ministry of Industry, expects to receive an additional 5 million tons of annual capacity from the implementation of the project, which will be added to the country's industrial base, which already amounts more than 16 million tons," NIDC said.
The new pellet production facilities will support the domestic steel industry, which is focusing its products on advanced industries such as military, packaging, shipbuilding, oil, gas, automotive and others.
"This is the right decision, because if the project is implemented, the plant will be able to provide a significant part of the production of direct recovery iron in Saudi Arabia," says the representative of the local steel enterprise.
In 2021, Saudi Arabia was the world's fourth-largest producer of DRI pellets at 6.4 million tonnes. Vale iron ore company already has 11 million tonnes of annual pellet and iron ore production capacity in Oman.
As GMK Center reported earlier, Saudi Arabia announced its intention to implement three steel production projects worth $9.32 billion. The total production capacity of the new steel enterprises will be about 6.2 million tons. The country's government is negotiating with local and international investors.
India's Essar Group plans to build a steel plant in Saudi Arabia with an investment of $4 billion. The total production capacity of the enterprise will be 4 million tons of products per year. The new enterprise will also include two plants for the production of direct reduction iron with a capacity of 2.5 million tons per year each. The project is planned to be completed in 2025.
---
---