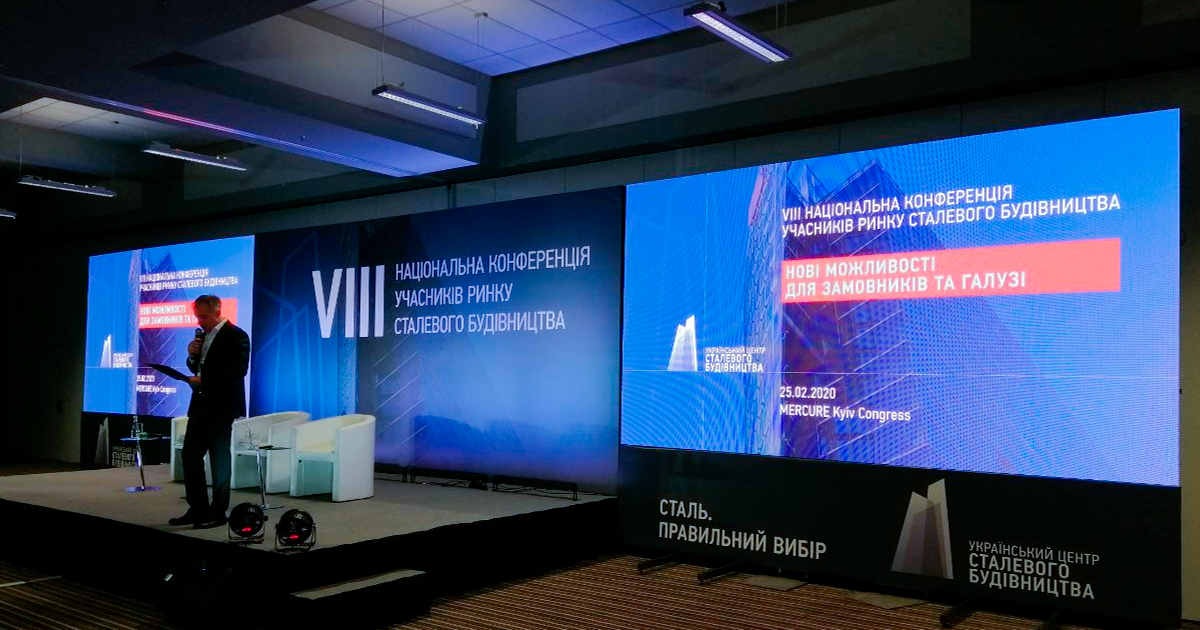 Earlier, USCC predicted a 18% growth in consumption of steel structures
In 2019, consumption of steel structures increased by 8.9% against the previous year, to 135 thousand tons.
This was reported by Executive Director of the Ukrainian Steel Construction Center (USCC), Viacheslav Kolisnyk, at the 8th National Conference of Steel Construction Market Participants.
The overall production rose by 11% to 138 thousand tons, due to production of steel structures used in general construction amounting to 128 thousand tons.
In 2019, the share of plants that produce over 5 thousand tons of steel structures increased from 31% to 43%.
In 2019, export volume of steel structures declined by 40% to 5 thousand tons, due to a drop in supplies in all the three product segments: steel structures used in general construction, bridge steel structures and tanks. The sales markets include Georgia, Moldova, Poland, Russia and the Czech Republic.
The volume of imports of steel structures dropped by 67% to 2.4 thousand tons. The reason is an increase in the total consumption of steel structures in the domestic market. The import markets include Poland, Romania and Turkey.
USCC expects an increase in the consumption of steel structures to 144 thousand tons in 2020.
As reported earlier, steelmaking companies supplied around 4 million tons of products to the domestic market in 2018. The construction sector consumed some 2.5 million tons or around two-thirds of this volume. The share of steel and steel structures in the construction market grew in general.
In his interview to GMK Center, Viacheslav Kolisnyk said that USCC initially forecasted a 18–20% growth in the steel structures market.
According to a survey by USCC, producers of steel structures expected a 27% increase in exports and a 12% growth in domestic shipments in 2019. The overall production trend was estimated at 19%.
---
---