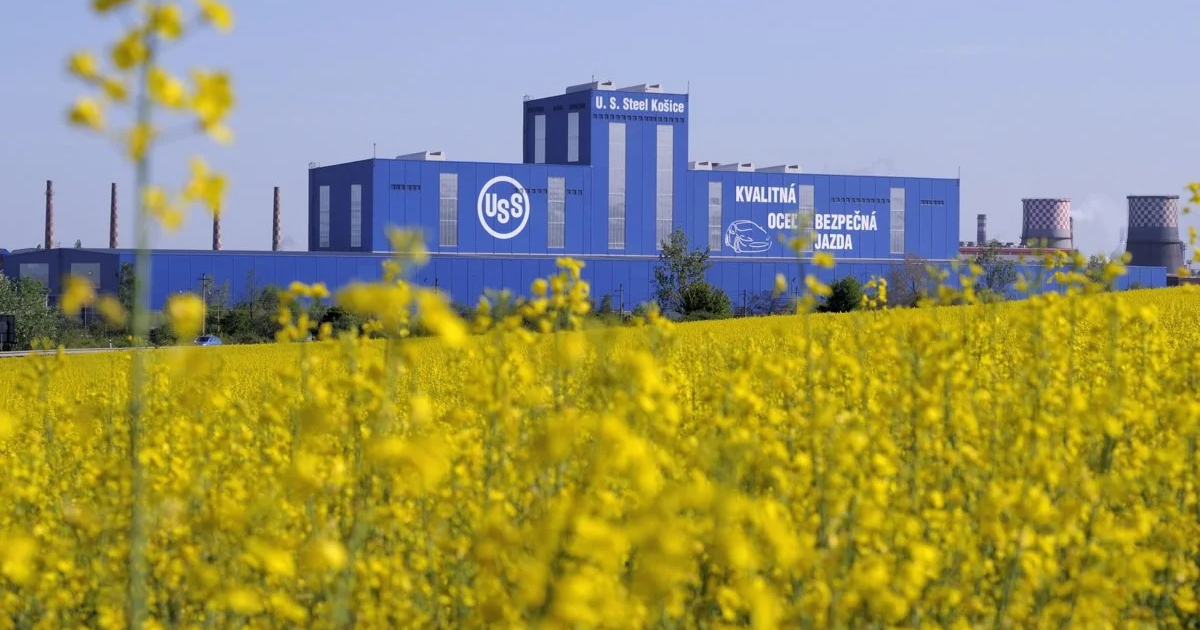 US Steel Kosice
The company noted that the application for grant funding through the EU Modernization Fund was approved
American steel company US Steel has secured further funding for its decarbonisation plans in Slovakia, moving closer to a decision to convert its Košice plant's blast furnace to electric arc furnace (EAF) technology, reports S&P Global.
According to the representative of the company, an application for grant funding under the EU Modernization Fund was approved, but US Steel did not name the amount.
«This is the next of several steps necessary to carefully consider the potential investment in the decarbonization of the US Kosice,» the spokeswoman said.
In the summer, the Slovak government approved the company's €300 million ($315 million) grant application for the potential decarbonization of the Kosice site as part of the country's Recovery and Resilience Plan.
US Steel's final board approval of the relevant investment remained subject to additional requirements, including an extension to the €300 million fund, the identification of investment partners and the competitiveness of long-term electricity tariffs.
The company representative did not specify whether specific steps are being taken to ensure long-term supplies of electricity from renewable or low-carbon sources.
Slovakia, along with two other Eastern European countries, will receive US financial support needed to assess the feasibility of using some of the country's coal-fired power plants to host small modular reactors under the Phoenix project. This United States initiative aims to encourage and finance the deployment of SMRs. Such a reactor is being considered for US Steel Kosice, given the company's significant future power needs after any transition to EAF.
In July 2023, US Steel Kosice suspended the operation of one of the three blast furnaces for maintenance, the 50-day operation was completed in early September. This means that steel shipments from the plant during October-December should return to 1 million short tons per quarter.
As GMK Center reported earleir, US Steel Kosice will receive €300 million from the country's government for the implementation of production decarbonization projects as part of the European Union's ambitions to reduce industrial emissions. The company plans to modernize production facilities by replacing two blast furnaces with electric arc furnaces. The total cost of the project is estimated at over €1 billion.
---
---