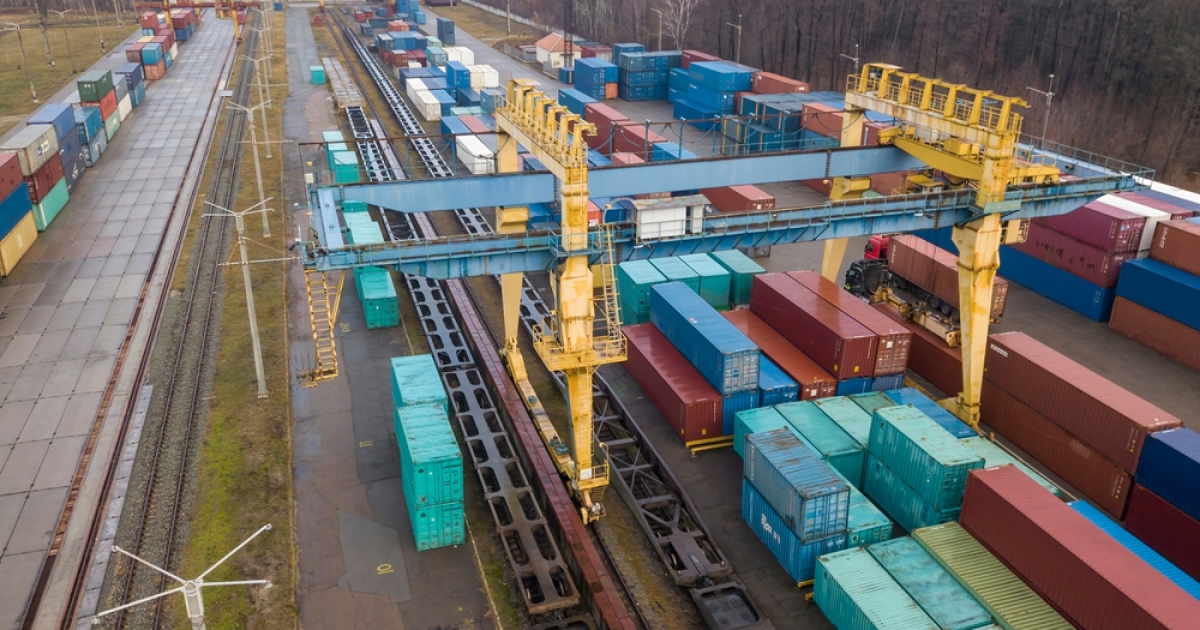 The service combines container, piggyback and combined transportation based on the rolling stock
Since February 20, 2023, Ukrzaliznytsia (UZ) has introduced a new intermodal service that combines transportation by container and piggyback trains, as well as by combined transport trains based on the rolling stock of the branch Transport Service Center (TTS) Leski. This is reported by UZ's press office.
The purpose of this service is the development of intermodal transportation through the territory of Ukraine and integration into the European system of container trains. The decision to introduce such a service was made by the board of the company.
The service will be provided to operators of intermodal trains, who will conclude an agreement with UZ on the provision of services for the organization of goods by rail as part of intermodal transport trains.
"We are striving for the strong development and integration of rail transport into the European space. Unfortunately, the Russian war has limited a number of opportunities, but we are constantly exploring all available options, and the new service confirms this," said the Chairman of the UZ Board Olexander Kamyshyn.
According to him, the advantages of introducing such a service are the rhythm of transportation, the predicted time, the possibility of integration into the European system of container trains, the predicted cost of the service for the transportation of intermodal trains.
"We are also ready to introduce the service of organizing intermodal trains in both domestic and international traffic. Already today we are considering the possibility of organizing trains to Poland, Romania, Austria and Turkiye. We hope that our partners will also be interested in the development of such transportation," the head of the UZ concluded.
As GMK Center reported earlier, Ukrzaliznytsia continues to develop the connections with the European Union. The railwayoperator is doing everything for the business to build terminals and mobile transshipment points at the border. Also, on the border with Poland, the section Rava-Russka – Grebinne – 8 km of the new Eurotrack has already been opened. A major overhaul was carried out and 70 km of the eurotrack state border – Kovel – were opened, the section was closed for more than 10 years.
In 2022, UZ reduced transportation of cargo by 52.1% compared to 2021 – to 150.6 million tons. Iron ore transportation fell by 59.2% y/y – to 45.9 mln t. The volumes of transportation of ferrous metals decreased by 57.8% y/y – to 9.2 million tons.
---
---