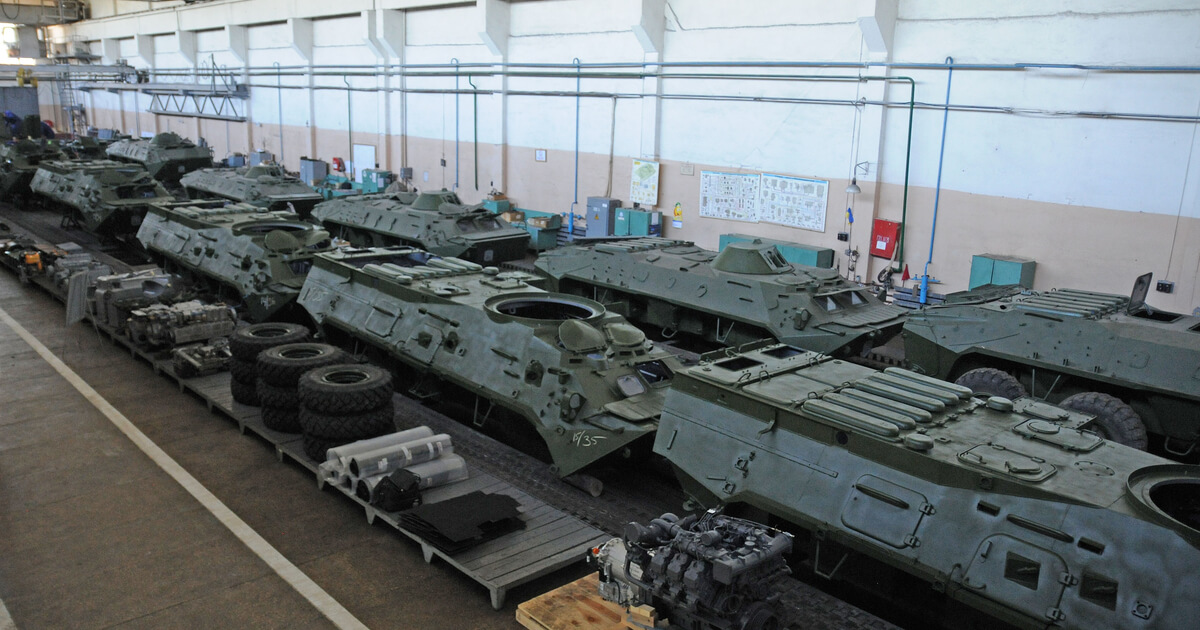 (c) shutterstock.com
In 9M member companies of the concern produced, modernized and repaired equipment for the total amount of ₴12 billion
In January–September 2021, Ukroboronprom state concern increased production by 27.4% to ₴26.8 billion y-o-y, said Yuriy Gusev, CEO of the concern, during a press conference.
Within the three quarters, the concern concluded a series of contracts for the total amount of $694 million (+74% against 3Q 2020), paid and ensured payment of $454 million taxes (+45%) and shipped products worth $373 million (+16%).
In 9M, company members of the concern produced, modernized and repaired equipment worth almost ₴12 billion, 52% more than in the same period of 2020.
According to estimations, transition to the ProZorro procurement system allowed saving about ₴1.3 billion. Thus, in January–September, Ukroboronprom and its company members made 13.3 thousand successful procurements with ₴592.1 million saved thanks to ProZorro.
"This proves that we are taking correct steps towards increasing performance of the state defense complex. Moreover, we have launched a large-scale, deep and comprehensive reform of the national defense industry. We are implementing many programs, including those in cooperation with our international partners," summarized Yuriy Gusev.
The 2020 corporate report was also presented during the press conference. Mr Gusev highlighted that last year Ukroboronprom covered 100% of the government's procurement needs in the defense industry and failed not a single contract.
As reported earlier, in January–June 2021, Ukroboronprom state concern increased production by 19.5% to ₴16.6 billion compared to January–June 2020. The final result was also 5% up from the planned level in 6M.
---
---