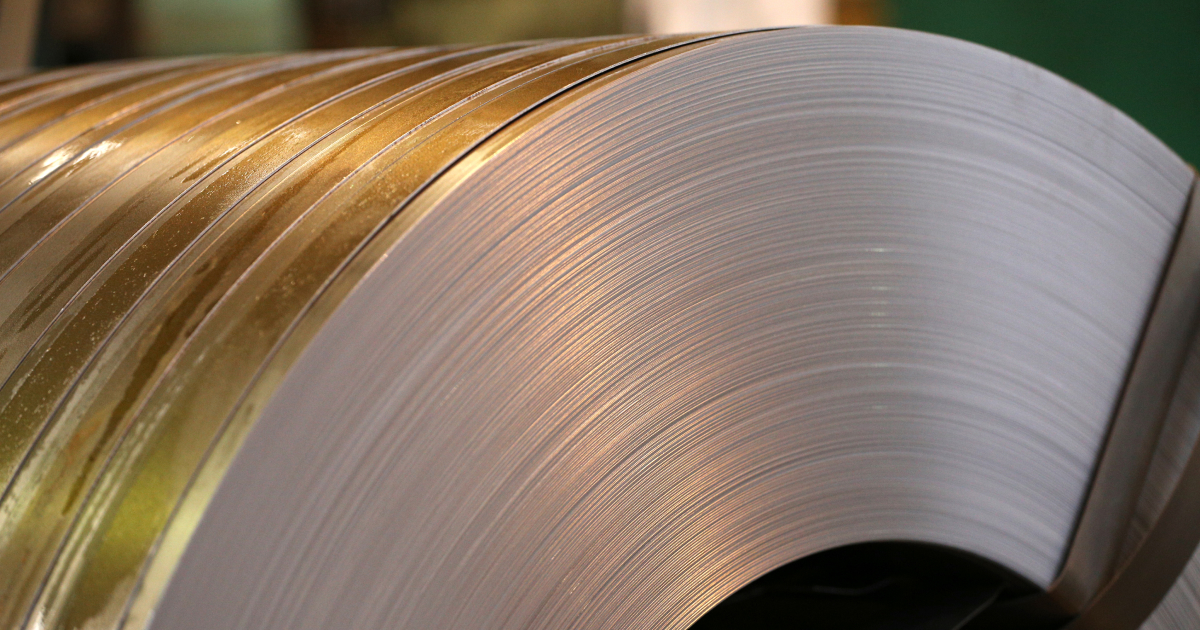 Zaporizhstal's rolled products
Steel production for the month increased by 2.5% m/m, and pig iron – by 5.3% y/y
In October 2023, steel enterprises of Ukraine reduced the production of rolled products by 16.6% compared to the previous month – to 436 thousand tons. This is evidenced by Ukrmetalurgprom's data.
Pig iron smelting in October 2023 increased by 2.5% compared to September 2023 – up to 512 thousand tons. Steel production for the month amounted to 572 thousand tons, which is 5.3% more month-on-month.
Compared to October 2022, the production of rolled products increased by 50.9% in October 2023, steel production – by 79.9%, and pig iron – by 46.7%.
In January-October 2023, Ukrainian steelmakers produced 4.36 million tons of rolled steel, which is 13% less than in the same period of 2022. Steel production decreased by 11.7% y/y in 10 months – to 5.16 million tons, and pig iron – by 15.5% y/y, to 4.91 million tons.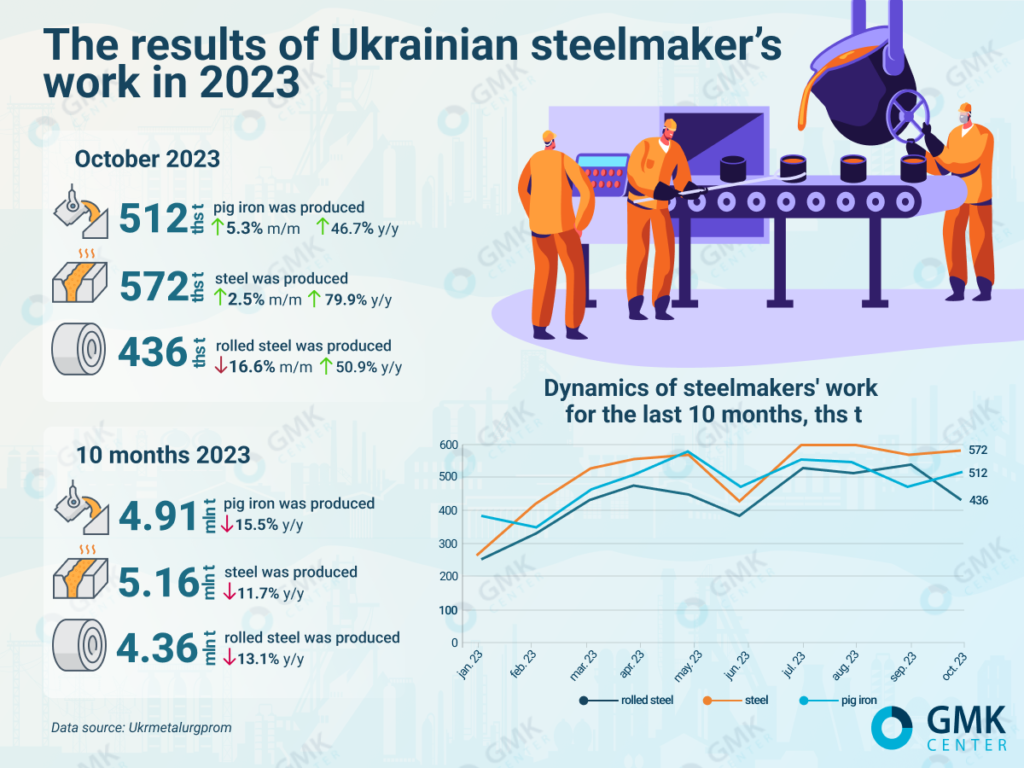 In mid-August 2023, Ukraine announced temporary traffic routes for civilian vessels from the Black Sea seaports of Ukraine. The first to use this route were vessels blocked in Ukrainian seaports after the beginning of the full-scale invasion of the Russian Federation.
As of the beginning of October, 5 vessels transported approximately 88 thousand tons of steel products and more than 172 thousand tons of iron ore from Ukrainian ports. The last figure is given without taking into account the load of iron ore on the bulker Ying Hao 01, which was estimated to be able to accept 70 thousand tons of iron ore.
As GMK Center reported earlier, in 2022 steelmakers of Ukraine reduced steel production by 70.7% compared to 2021 – to 6.26 million tons. The production of rolled products fell by 72% y/y – to 5.35 million tons, and pig iron smelting fell by 69.8% y/y – up to 6.39 million tons.
---
---