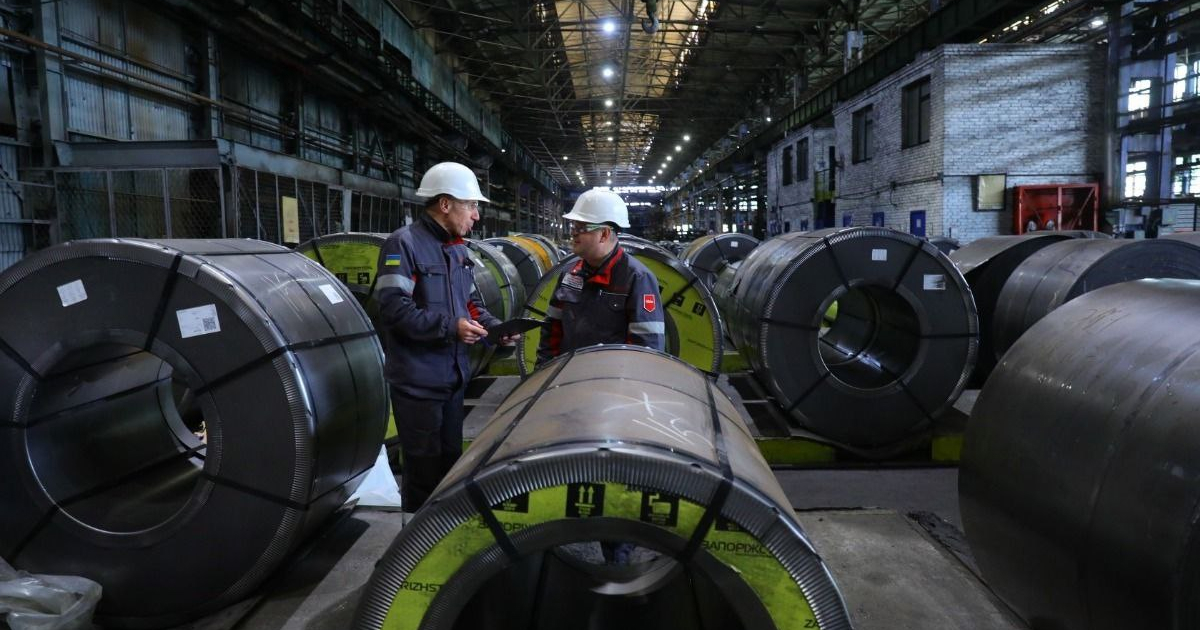 (c) t.me/metinvest/
Shipments of pig iron abroad fell by 57.3%, rolled steel – by 61.4%, and semi-finished products – by 64%
In January-July 2022, Ukrainian steel enterprises reduced the export of ferrous metals by 61.7% compared to the same period in 2021 – to 4.44 million tons. In monetary terms, ferrous metals exports during this period fell by 53.7% – to $3.49 billion. This is evidenced by the State Customs Service's data.
The pig iron export for 7 months decreased by 57.3% compared to the January-July 2021 – to 777.2 thousand tons, and scrap metal export – by 91.3%, to 29.2 thousand tons.
Shipments of semi-finished products abroad in January-July 2022 decreased by 64%, to 1.5 million tons, and shipments of rolled steel products decreased by 61.4%, to 1.88 million tons.
In the structure of ferrous metals exports, the share of semi-finished products is 33.8%, steel raw materials (pig iron, ferroalloys, scrap metal) – 23.8%, rolled steel – 42.4%.
As GMK Center reported earlier, in January-February 2022 revenue of Ukrainian steel enterprises from ferrous metals exports increased by 34.8% compared to the same period in 2021 – up to $2.04 billion. Imports increased by 86.8% – up to $230 million over the two months.
After the Russian invasion, exports fell sharply due to the blockade of ports, logistical problems, as well as the destruction of the big plants in Mariupol. Now Ukrainian steelmakers are actively looking for new ways to export products, but blocked seaports leave Ukraine few road options for shipments, mainly to Europe.
In 2021 revenue from the ferrous metals exports from Ukraine increased by 81.4% compared to the previous year – up to $13.96 billion.
---
---