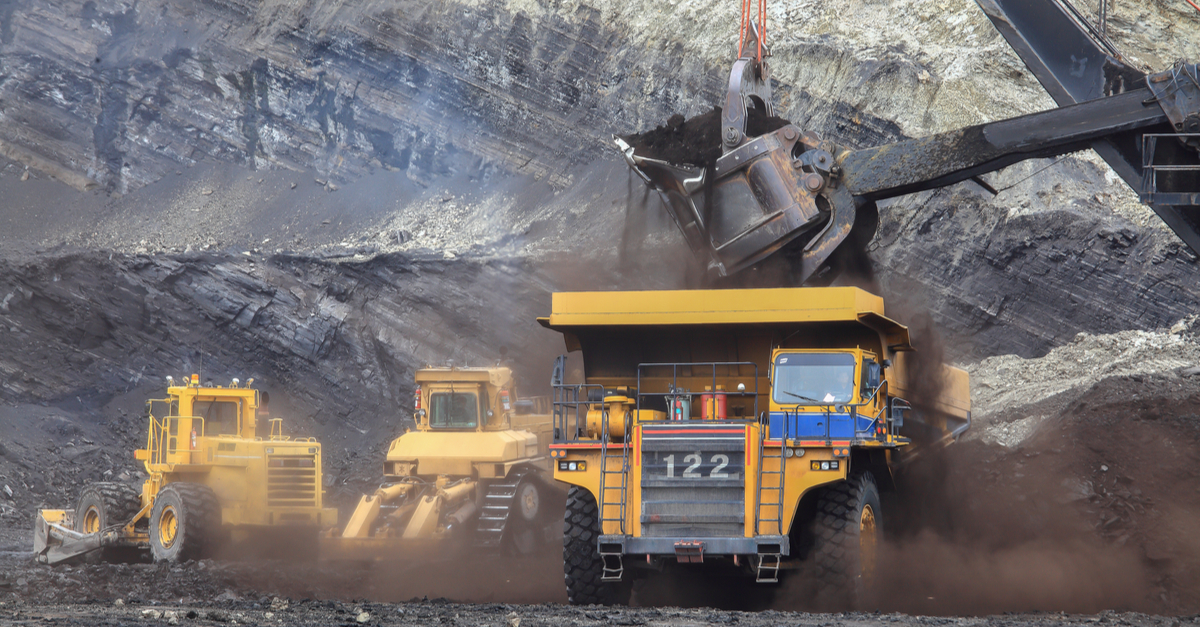 Iron ore
In January-August, mining companies of Ukraine reduced the shipment of ferrous metals to foreign consumers by 44% y/y
In August 2023, Ukrainian mining companies increased the export of iron ore by 12.7% compared to July 2023 – up to 1.53 million tons. In monetary terms, the export of iron ore increased by 2.7% m/m for the month – up to $144.3 million. This is evidenced by State Customs Service's data.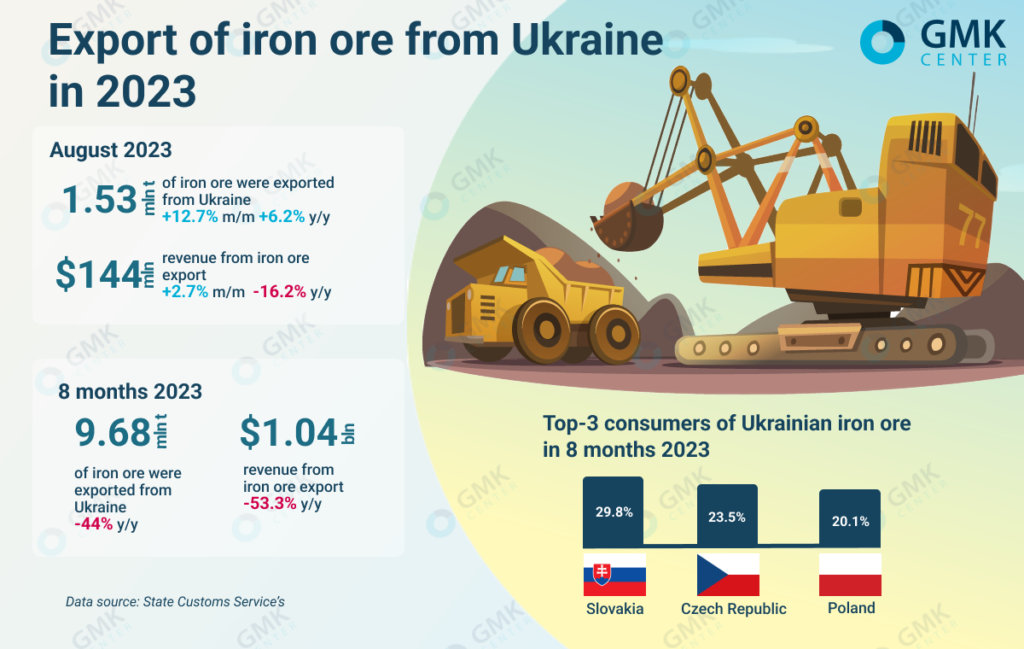 In comparison with August 2022, in August 2023, the export of iron ore increased by 6.2%, and the revenue from exports decreased by 16.2%. Shipments of iron ore slightly recovered in August amid preparations by steel enterprises for seasonal improvement in demand for steel.
During January-August 2023, domestic mining companies shipped 11.2 million tons of iron ore worth $1.18 billion for export. Shipment volumes decreased by 44% compared to January-August 2022, and revenue decreased by 53.3% y/y.
In January-August 2023, Slovakia consumed the most Ukrainian iron ore – 29.8%. The Czech Republic is in the second place with 23.5%, and Poland is in the third place with 20.1%. Before the start of the war in Ukraine, the main consumer of Ukrainian iron ore was China, but due to the blockade of Ukrainian ports, the delivery of raw materials to the People's Republic of China became uncompetitive.
As GMK Center reported earlier, in 2022 Ukraine reduced the export of ferrous metals by 45.9% compared to 2021 – to 23.98 million tons. In monetary terms, the indicator fell by 57.8% y/y – to $2.91 billion.
The major iron ore producers in Ukraine include: Ingulets GOK, Kryvyi Rih Iron Ore Plant, Poltava Mining, Northern GOK, Central GOK, Southern GOK, ArcelorMittal Kryvyi Rih, Sukha Balka GOK and Zaporizhzhia Iron Ore Plant.
---
---