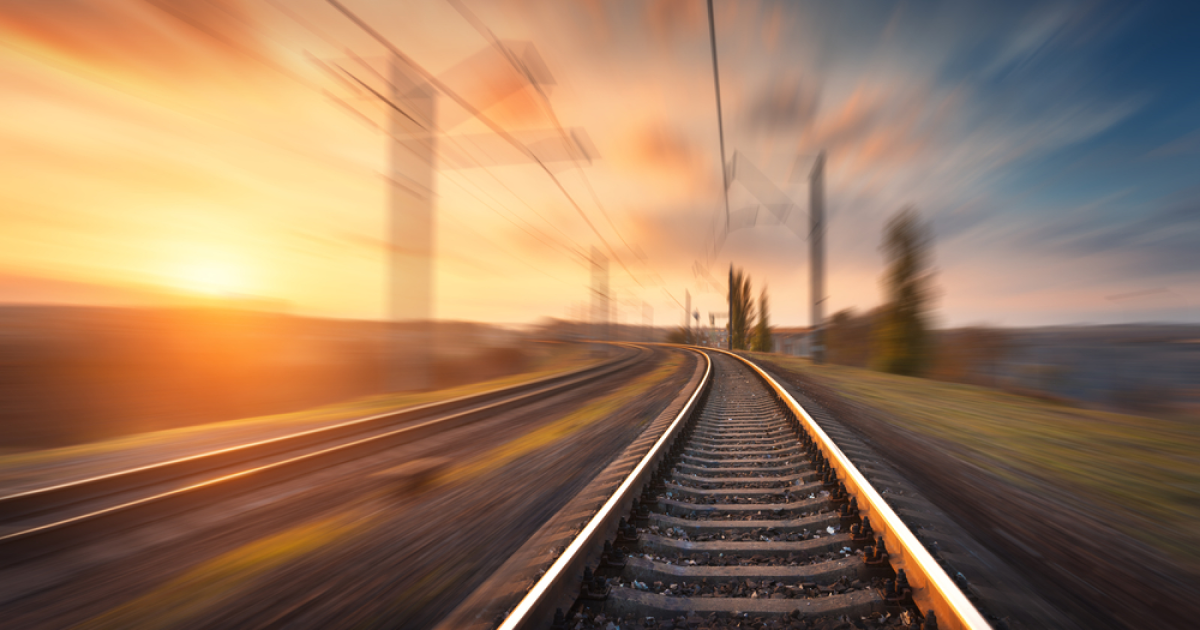 Railway tracks
Railway transportation of iron ore for export decreased by 17% m/m
In May 2023, Ukrainain Railways (UZ) increased export transportation of ferrous metals by 15% compared to April 2023 – up to 478 thousand tons. Compared to May 2022, the indicator increased by 38.9%. At the same time, in May 2021, 1.22 million tons of steel products were shipped for export by rail. This is evidenced by the data of the railway operator.
In January-May 2023, UZ reduced export shipments of ferrous metals by 42.8% compared to the same period in 2022 – to 1.95 million tons. Since the beginning of the year, a trend towards an increase in export shipments of steel products has been observed after a significant decline in volumes at the end of 2022.
Export shipments of iron and manganese ores during May 2023 decreased by 16.8% compared to April, and by 32.9% compared to May last year – to 1.38 million tons. In January-May, UZ shipped for export 7.25 million tons of iron ore, which is 38.7% less than the same period in 2022.
Iron ore shipments have been falling since the start of the year as the global commodity market comes under pressure from weak demand amid uncertainty about the outlook for the steel market, as well as a prolonged decline in production at some steel mills. Some enterprises repair equipment during periods of uncertainty on the market or reduce capacity.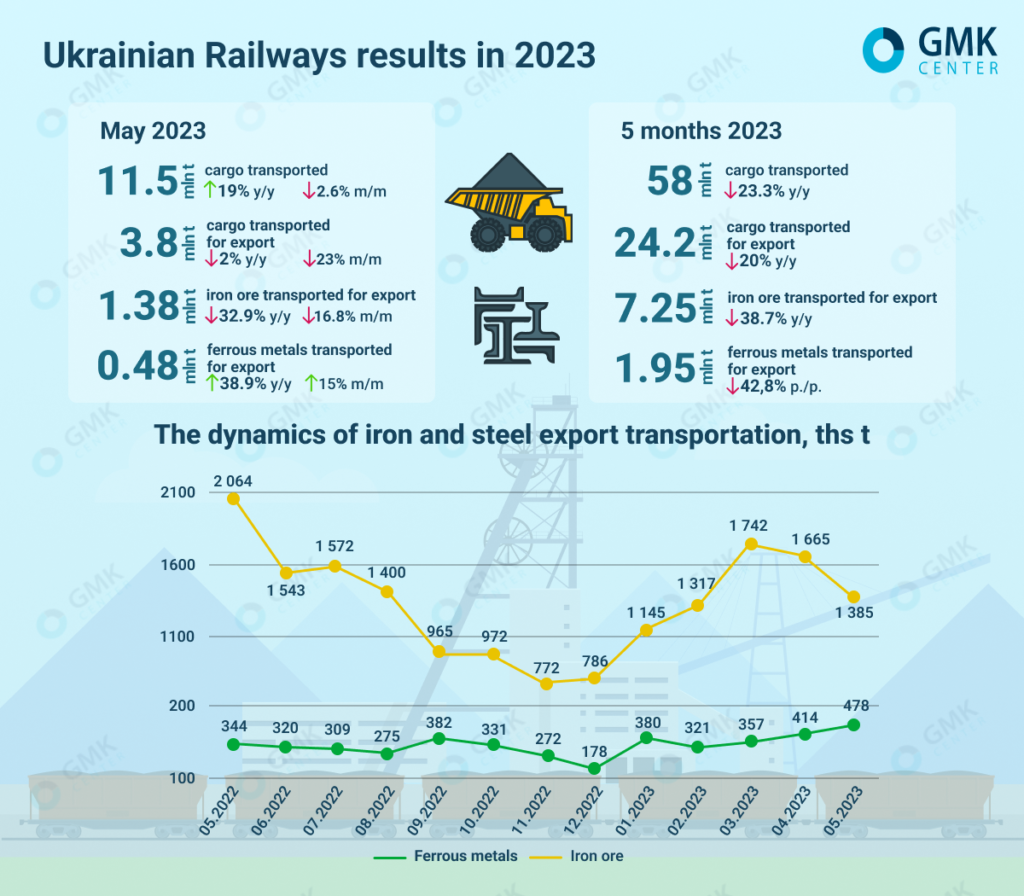 In general, Ukrainain Railways in May transported 11.5 million tons of cargo, which is 19% more y/y and 3% less m/m. 3.8 million tons of cargo were transported in export traffic (-23% m/m and -2% y/y). In the structure of export transportation for the month, iron ore occupies the first place – 37% of the total volume of transportation, and ferrous metals – 13%, occupying the third place.
In January-May, UZ processed 58 million tons of cargo, reducing the figure by 23.3% by January-May 2022.
As GMK Center reported earlier, in 2022, Ukrainain Railways reduced transportation of iron and manganese ores by 59.2% compared to 2021 – to 41.7 million tons. Volumes of transportation of ferrous metals last year decreased by 57.8% y/y – to 9.2 million tons. In total, during the year UZ transported 150.6 million tons of cargo, which is 52.1% less compared to 2021.
---
---