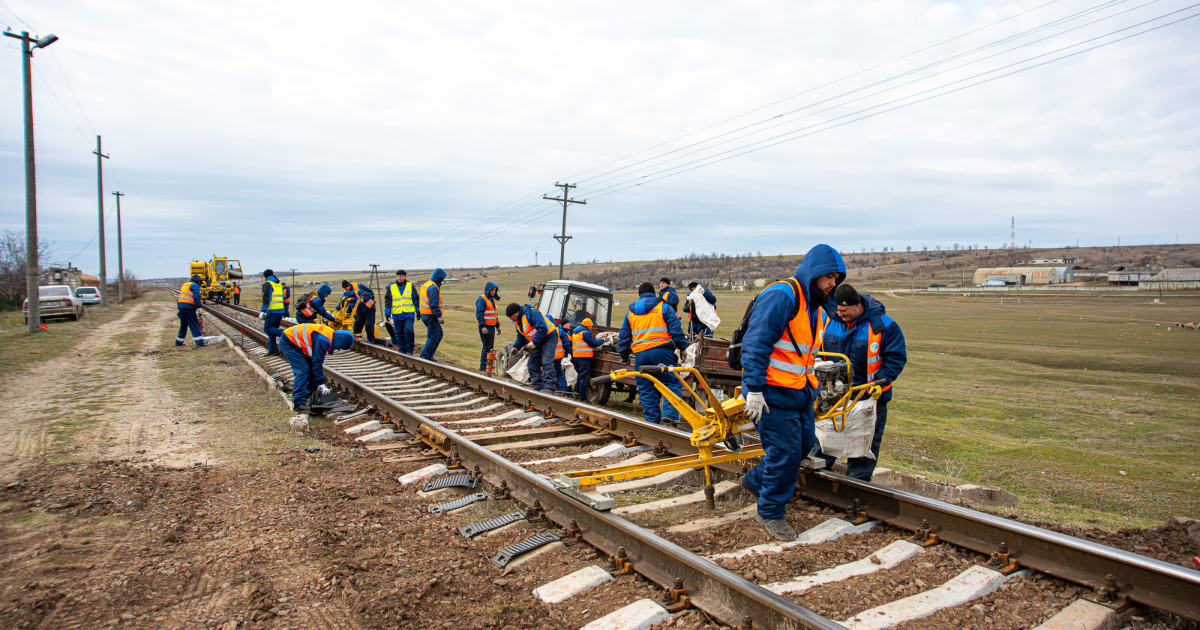 Track repair in Moldova
The corresponding memorandum was signed by Ukrainian Railways and Railways of Moldova
Ukraine will help Moldova build a railway section on the transport corridor to the port of Reni. The corresponding memorandum of cooperation was signed by representatives of Ukrainian Railway (UZ) and Railways of Moldova. This is stated in the press release of the Ministry of Development of communities, territories and infrastructure of Ukraine on the page on Facebook.
Through the partnership, the railway corridor Valcinet – Ocnita – Balti – Ungheni – Chisinau – Cainari will be restored. Its length is 400 km. The project is scheduled to be completed by the end of 2024.
"Restoration of this section is an important step to strengthen railway logistics in the Danube direction. Thanks to the railway corridor Valcinet – Ocnita – Balti – Ungheni – Chisinau – Cainari, exporters will receive a convenient transport corridor, connected in particular with the port of Reni. This is one of the important elements in the development of export logistics in Bessarabia," the Vice Prime Minister Olexander Kubrakov for Restoration emphasized.
According to the MIU, Ukrainian and Moldovan railway workers already have experience of successful partnership in large-scale infrastructure projects. In early April, the border crossing Serpneve-1 – Basarabiaska was launched. This made it possible to launch cargo transportation on the Berezino-Basarabiaska section (Moldova), in the restoration of which Ukrainian railway workers took part. The work was completed in record time.
"Ukraine has the necessary equipment and highly qualified workers capable of quickly and efficiently implementing infrastructure projects of any complexity. After the restoration of the section, its capacity will increase, the speed of trains will increase and the quality of freight traffic will improve," said the CEO of the Railway of Moldova Oleg Tofilat.
The project will be implemented at the expense of partners and international financial institutions. €32 million will be transferred to Moldova, and then sent to UZ to restore the railway corridor.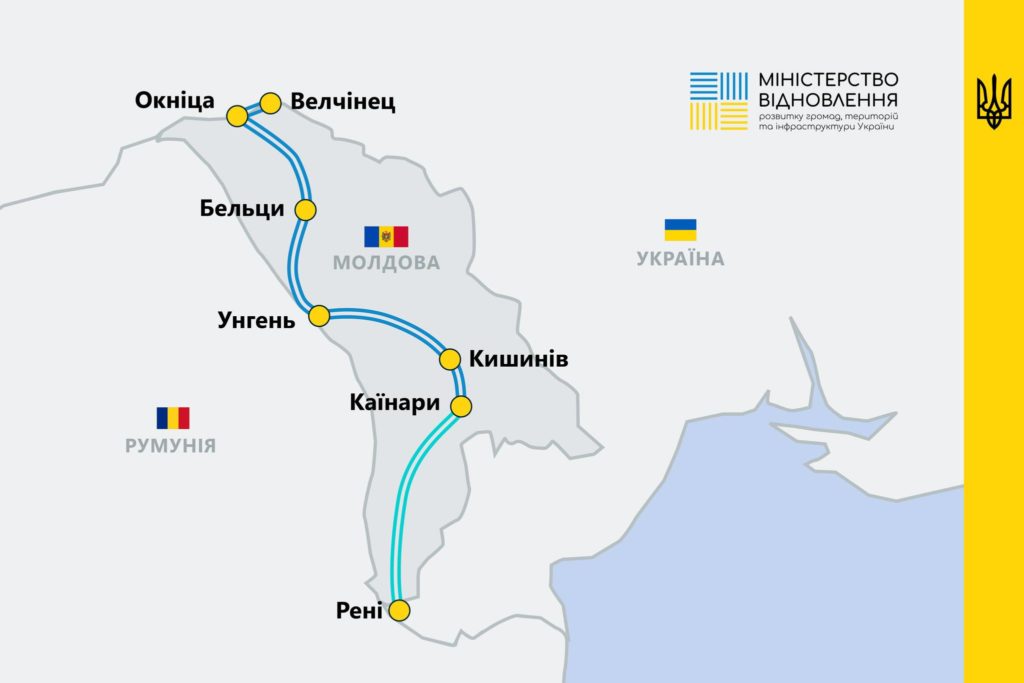 As GMK Center reported earlier, Moldova simplifies transit of railway cargoes from Ukraine. The elimination of double or triple control of customs and border authorities is envisaged. The procedures for railway transit of goods through the territory of Ukraine with destination to Moldova and Romania and the territory of Moldova with destination to Ukraine and Romania will be simplified.
In addition, Romania intends to invest 1.83 billion lei ($398.5 million) in reconstruction of the railway line to the border with Moldova. The section Dermenest – Vikshan – border takes over international freight and passenger rail traffic from Ukraine and connects to the Rhine-Danube Corridor with the countries of southeastern and northeastern Europe.
---
---