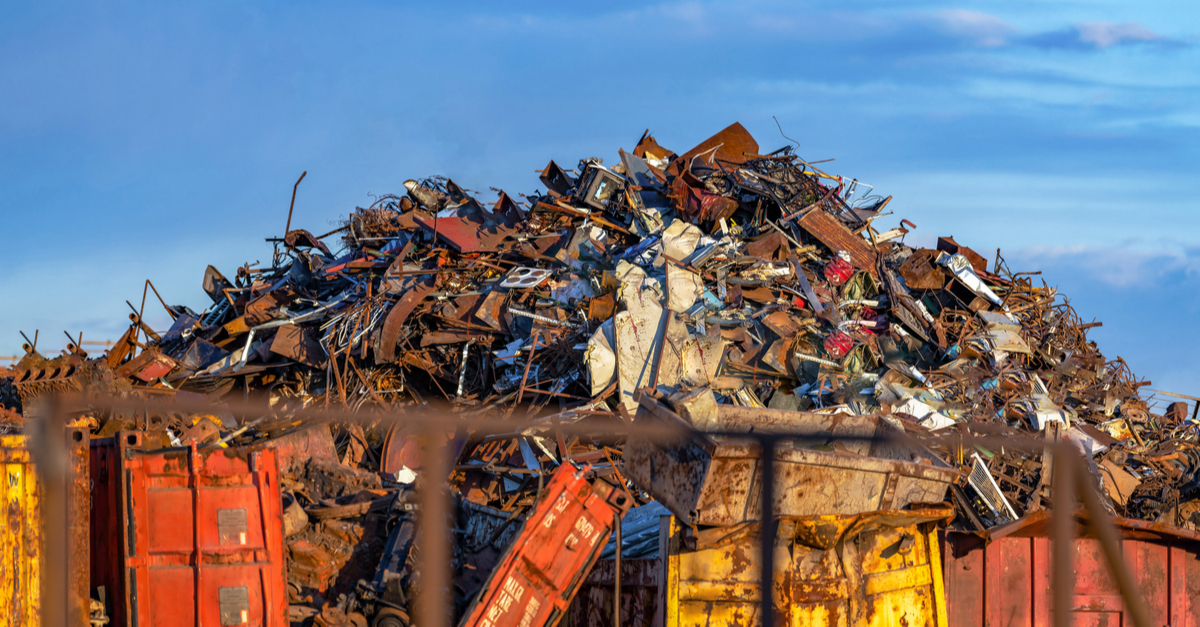 Scrap
In 2021, the domestic consumption of scrap was about 4 million tons, while in the current year it is forecast at the level of 1-1.1 million tons
Starting from 2024, Ukraine will be able to export about 500,000 tons of scrap to Poland. This was stated by the president of the UAVtormet association, Volodymyr Bublei, at the European Steel Congress in Katowice, reports Kallanish.
According to him, the consumption of scrap in Ukraine has slowed down amid the blockade of ports and the loss of 60-65% of steel capacities, which were concentrated in Mariupol. In particular, in 2021, the domestic consumption of scrap amounted to about 4 million tons, while in the current year it is forecast at the level of 1-1.1 million tons.
Amid a decrease in the domestic consumption of raw materials, the export of scrap from Ukraine has increased many times compared to 2022, in particular, 16 thousand tons of scrap were shipped for export in August, and in 8 months – 117.5 thousand tons (+3.9 times y/y).
The increase in shipments of raw materials abroad has prompted the country's authorities to consider the introduction of a scrap export tax of €180/t, although the duty is currently at the level of €3/t.
«In the near future, we do not expect an increase in scrap consumption on the domestic market. Even with the liberation of Mariupol, since Azovstal and Ilyich Iron and Steel Works is destroyed. No one knows how much it will cost to restore them,» he added.
The main importer of Ukrainian scrap is Poland. Currently, competition among scrap suppliers is intensifying in Poland, as steelmakers plan to build new electric steel smelting (EAF) plants. Currently, EAF occupies 53% of the steelmaking capacity in the country.
According to the draft Balance of scrap generation and consumption in Ukraine for 2023, collection of scrap will amount to 1.2-1.25 million tons (in 2022 – 997 thousand tons), consumption of scrap enterprises – 950-1000 thousand tons (896 thousand tons), export of scrap – 180-200 thousand tons (53.6 thousand tons).
Steelmakers are dissatisfied with the quality of the draft balance sheet and the inconsistency of the figures given in the document with the real state of affairs.
«First of all, this project does not correspond to reality. According to the calculations of Ukrmetalurgprom, in 2023 it is planned to smelt about 6.2 million tons of steel (the balance sheet indicates the expected steel smelting at the level of 5.2-5.6 million tons), for which it is necessary to provide domestic steel enterprises with imported scrap in in the amount of 1.9 million», said Oleksandr Kalenkov, president of Ukrmetalurgprom.
According to him, taking into account the level of supply of steel industry with imported scrap for 6 months of 2023, it is expected that the total scrap deficit will be about 0.78 million tons by the end of the year.
As GMK Center reported earlier, in 2022 volumes of scrap collection in Ukraine decreased by 75.9% compared to 2021 – to 996.7 thousand tons. The export of raw materials for the year decreased by 11.4 times y/y – to 53.6 thousand tons, import – by 92.1% y/y, to 1.8 thousand tons. Domestic supplies of raw materials to domestic steel mills decreased by 73% – to 895.7 thousand tons.
---
---