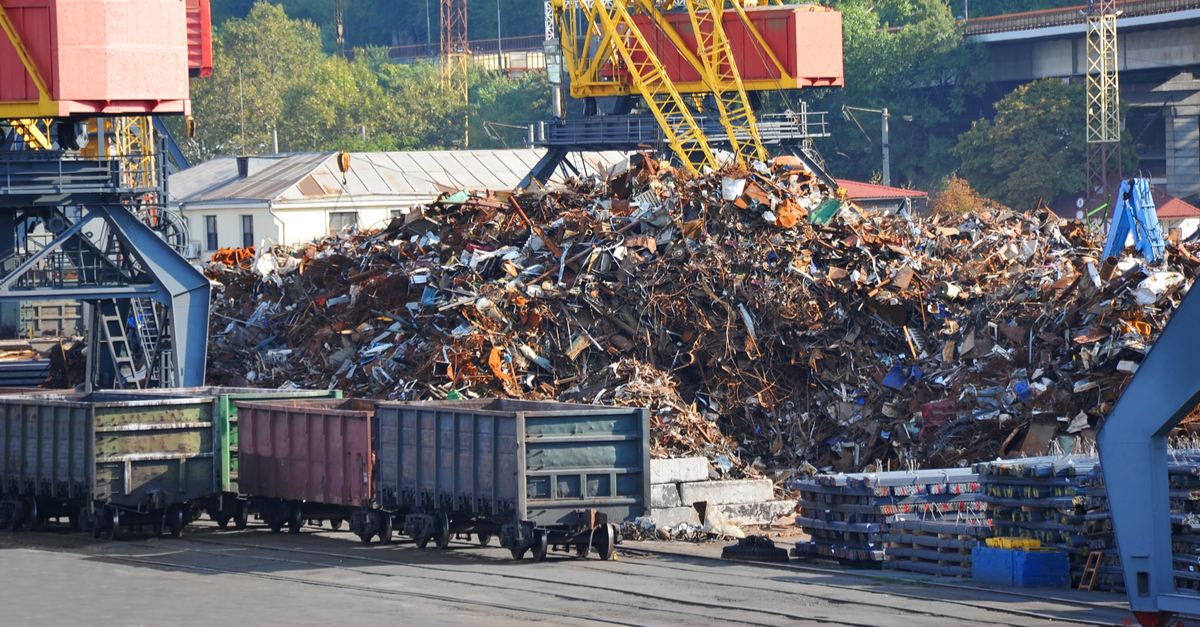 Export revenues rose by a factor of 11.6
According to the customs statistics, in October 2021, Ukrainian mining & metals companies increased scrap exports by a factor of 6.7 to 48.1 thousand tons y-o-y. Scrap export revenues grew by a factor of 11.6 to $20.2 million.
In January–October 2021, Ukraine's revenues from scrap exports hiked by a factor of 23.9 to $195.7 million y-o-y.
In 10M 2021, scrap collectors exported 503.5 thousand tons, which is by a factor of 6.7 more than in the same period of 2020.
The main export market for Ukraine's scrap is Turkey (83.9%). The share of Romania in the total exports of Ukrainian pig iron in 10M was 8.1%. Poland ranked third (3.8%).
In 10M, Ukraine's imports of raw materials grew by 30% to 19.76 thousand tons y-o-y. In monetary terms, imports grew by a factor of 2.2% to $37.4 million. Scrap was mainly imported from Turkey (61.4%), Russia (32%) and Poland (1.8%).
As reported earlier, the Ministry of Economy drafted and submitted for consideration to the Cabinet of Ministers a law on increasing the ferrous metals scrap export duty to €200 per ton.
Over the past few years, Ukraine has been applying a scrap export duty of €58/t. In May 2021, President of Ukraine, Volodymyr Zelenskyi, signed the Law No. 1419-IX to extend the applicable scrap export duty for another five years, until 15 September 2026.
It's worth reminding that in 2020, Ukraine reduced scrap exports by 15% to 35.8 thousand tons compared to 2019. Revenues from exports of raw materials dropped by 19.4% to $9.5 million. The key export markets were Turkey (85.88%), the Netherlands (6.27%) and Germany (5.37%).
---
---