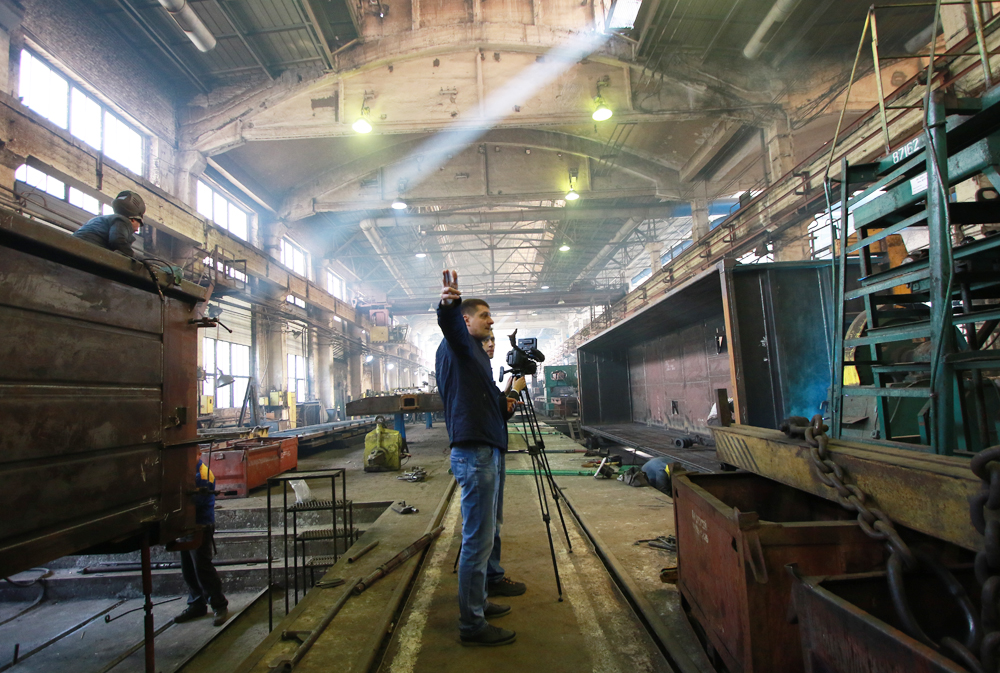 About 19 tons of rolled steel products and 4 tons of cast products are used to make one open wagon
According to GMK Center analysts, in January — September, Ukraine's rail car building consumed 34 thousand tons of cast products and over 160 thousand tons of rolled products.
The State Statistics Service reported that production of freight cars in Ukraine increased by 5.8%, up to 7,685 units, over 8 months. According to the results of January — September, provided that the trend persists, this indicator will not exceed 8.5 thousand units.
Making one open wagon takes about 19 tons of rolled steel products and 4 tons of cast products Moreover, rail cars are mainly made of Ukrainian steel materials and parts.
"Production of freight cars is highly localized, by over 95%," said Andriy Zharyi, CEO of Aurum Group, an industrial and investment company. "Any change in the output has a high cumulative impact on the country's economy and GDP."
Mr Zharyi explained that the multiplier of investment in freight rolling stock for Ukraine's economy is 2.5–3. This means that ₴1 invested in the purchase of a new Ukraine-made freight car makes ₴3 and, thus, contributes to the growth of the national economy.
Hence, production of one thousand Ukraine-made cars means consumption of around 25 thousand tons of rolled and other steel products.
Consequently, an increase or decrease in the output of the car building sector leads to an increase or decrease in the consumption of steel products respectively.
---