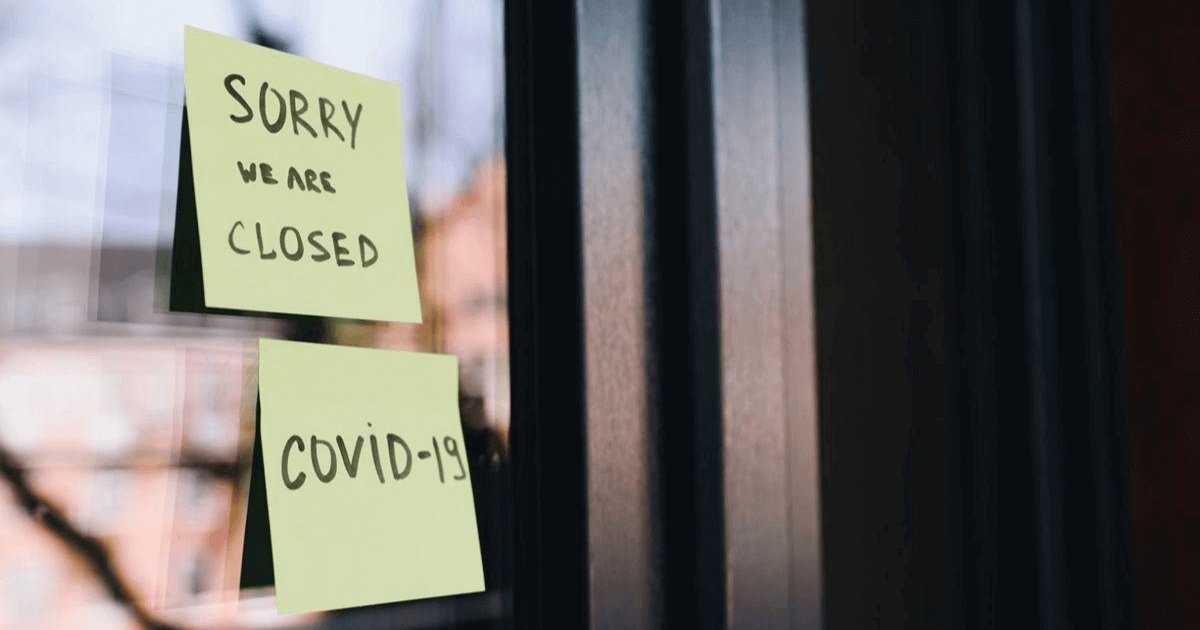 No 'tough' quarantine is expected in the spring so far
Starting 25 January, Ukraine lifted tough quarantine restrictions imposed from 8 up to and including 24 January, according to a post by Ukraine's Prime Minister, Denys Shmyhal, on his Facebook page.
The 'orange zone' quarantine restrictions will be imposed in Ukraine from 25 January up to and including 28 February. Among other things, it is forbidden:
be in public places or in transport without personal protective equipment;
hold public events of over 20 people;
operation of takeaway catering companies from 11:00 p.m. to 7:00 a.m.;
operation of entertainment facilities, gyms, fitness centers, and cinemas is restricted;
carry passengers more than the seating capacity of vehicles allows.
"Epidemiologists record the stabilization of the disease situation. The number of occupied beds dropped to below 30%. At the same time, the Government has recently significantly increased the number of beds supplied with medical oxygen, from 11 thousand in September to 55 thousand in January. Some ₴1.5 billion was earmarked for the regions for this purpose," Mr Shmyhal explained.
Ukraine's Health Minister, Maksym Stepanov, does not expect the imposition of tough quarantine in the spring, according to Interfax-Ukraine.
"Among other things, we have chosen the dates with the least activity in the economy. That was needed to make it possible for Ukraine to avoid shutting down gyms and entire economic sectors April–May," Mr Stepanov emphasized.
As reported earlier, the Government imposed a nationwide weekend quarantine from 14 to 30 November. Prior to that, it has extended the adaptive quarantine until the end of 2020.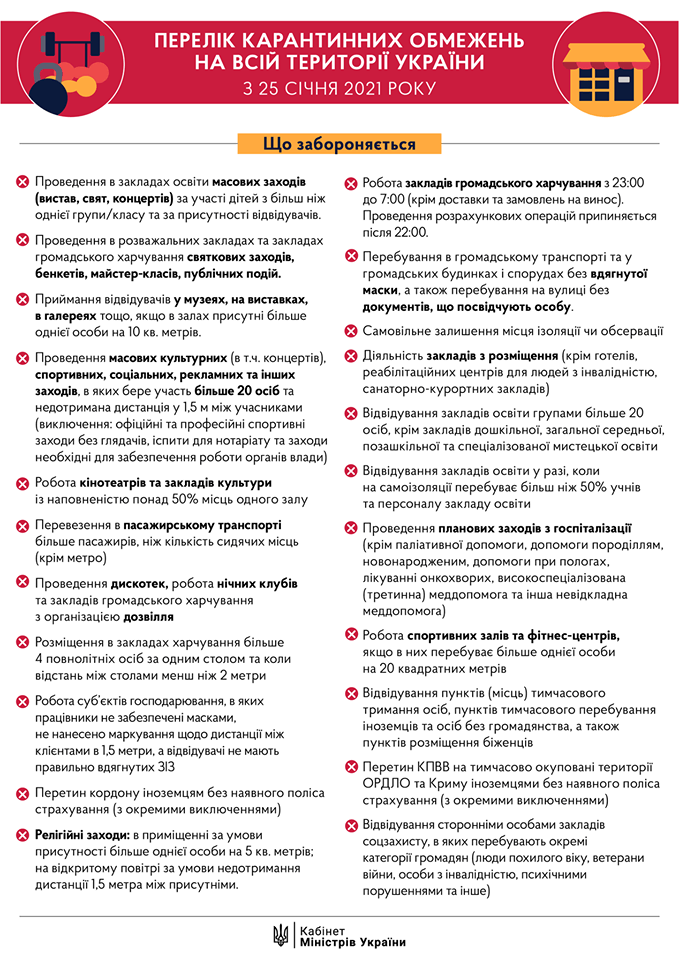 (с) www.facebook.com/dshmyhal
---
---