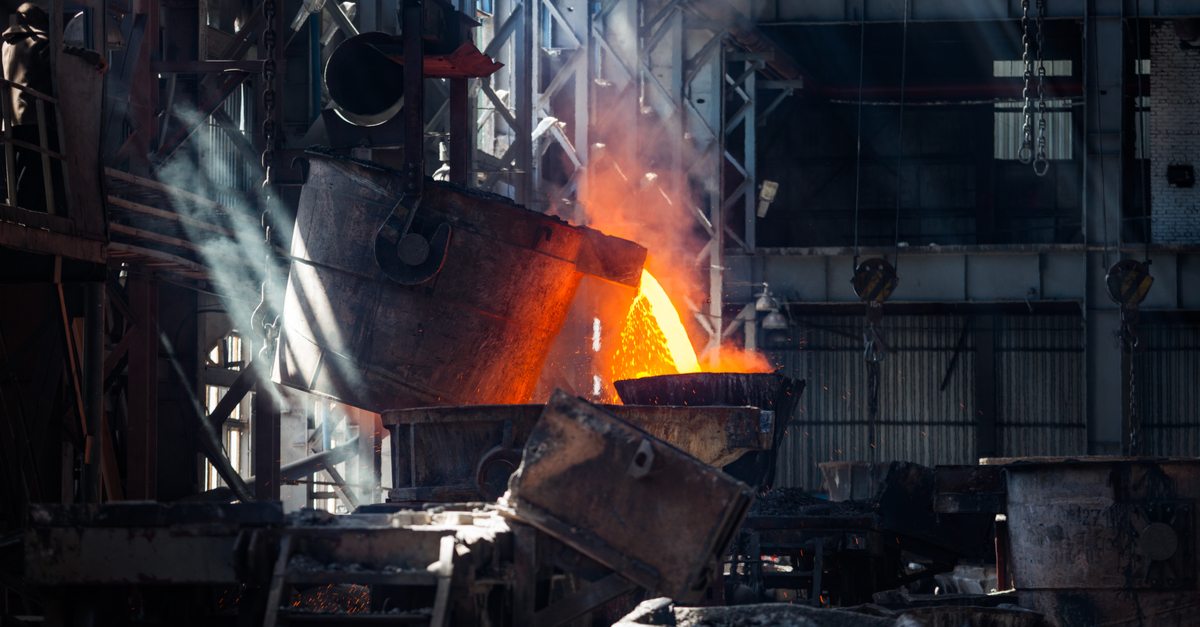 (c) shutterstock.com
Since the beginning of the war between Russia and Ukraine, our country has not received $95 million from the export of iron & steel products
On February 24, production was suspended at the Mariupol Steel Plants (Ilyich Iron and Steel Works of Mariupol and Azovstal), the equipment was transferred to the hot conservation mode. On the same day, ArcelorMittal Kryviy Rih announced a reduction in production to a technical minimum and the cessation of iron ore mining in the mines.
GMK Center tried to figure out how the stoppage of production at these three enterprises will affect the results of the steel industry as a whole.
Azovstal, Ilyich Iron and Steel Works of Mariupol, ArcelorMittal Kryviy Rih represent the half of Ukrainian steel production. One day of shutdown of these enterprises means the loss of 27.4 thousand tons of steel. For the 5 days of the military conflict, 137 thousand tons of steel production have been lost due to shutdowns. It is about 0.7% of the annual steel production in Ukraine.
"Ukrainian steel industry is export-oriented. One day of shutdown of these three enterprises results in losses of approximately $19 million in export earnings. That is, $95 million of export earnings have not been received for 5 days," Andrii Glushchenko, analyst of GMK Center, said.
Those enterprises that continue to operate have logistical problems. In particular, "Ukrzaliznytsya" has limited capacity for the cargo transportation, and shipping through the ports of the Black Sea has practically stopped. Currently it is impossible to reliably assess the impact of these problems on export volumes.
The continuation of hostilities will lead to an increase in production and export losses. The possibility of stopping production at other companies cannot be ruled out. The final calculations of losses will become possible after the end of the military conflict.
As GMK Center reported, Ukraine is one of the twenty largest steel producers in the world. The revenue of Ukrainian steel companies from the export of ferrous metals in 2021 increased by 81.4% compared to 2020, to $13.96 billion.
---
---