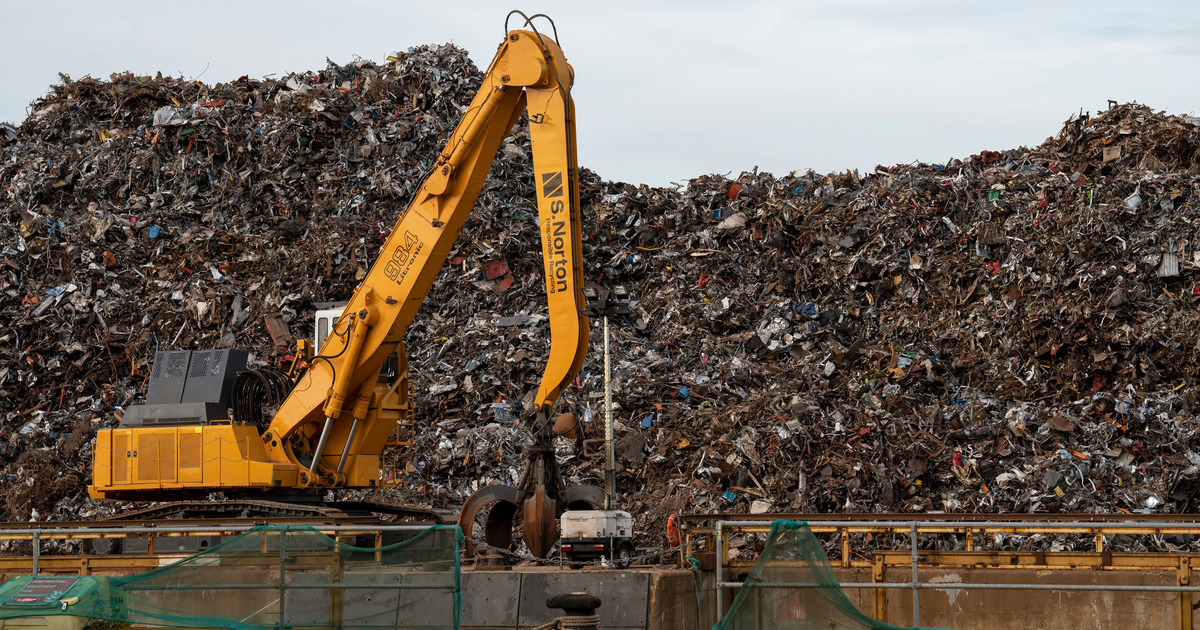 Scrap
Thus, the country took first place in the global ranking of scrap metal importers
In January-June 2023, Türkiye imported 9.61 million tons of scrap metal, ranking first in the ranking of global importers of the relevant raw materials. Import volumes decreased by 22% y/y. This is reported SteelRadar.
India ranked second among the largest importers of scrap metal in January-June 2023 with a result of 5.25 million tons. The United States came in third with 2.5 million tons.
Turkey's scrap metal imports jumped sharply in March this year, rising by a record 91% y/y – to 2.34 million tons. In January and February, deliveries of raw materials to Turkish metallurgists amounted to 1.36 million tons and 1.23 million tons, respectively. Starting from April, the indicator decreased, but was still at a high level compared to the beginning of the year – 1.73 million tons, May – 1.73 million tons, June – 1.22 million tons.
Scrap imports to India have been moderately declining since the beginning of the year, including 1.28 million tons in January, and 368.1 thousand tons in June – to 513 million tons, while in June the figure fell to 276.1 thousand tons.
Among other scrap metal importing countries included in the top 7 major consumers in January-June 2023 are South Korea (2.12 million tons), Vietnam (1.82 million tons), Taiwan (1.75 million tons), Bangladesh (1.08 million tons).
As reported by the GMK Center, the global scrap trade (excluding trade turnover within the EU) in the first half of 2023 decreased by 8% to 27 million tons compared to the same period in 2022. Then this figure was at the level of 30 million tons.
Recall that the global consumption of scrap metal in metallurgy in 2022 decreased by 7% compared to 2021 – up to 610 million tons. In 2022, the use of ferrous scrap in steel production remained at the level of 2021 – 32%.
---
---