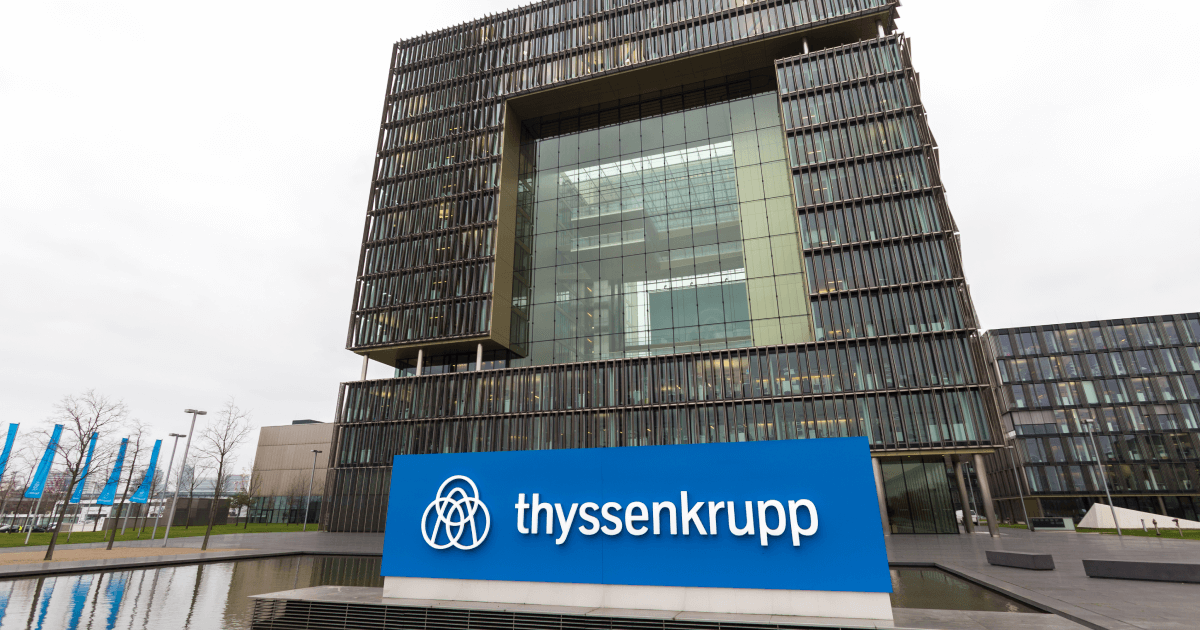 shutterstock
The company expects a general increase in the efficiency of operations
Thyssenkrupp Steel will make its logistics activities an independent subsidiary, thyssenkrupp Steel Logistics GmbH.
Thyssenkrupp is not only the largest steel producer in Germany, but also the second largest logistics service provider in the country, transporting 142 million tons of products per year. Therefore, the company decided to develop this opportunity more effectively and gain a share in the large logistics market, Eurometal reported.
"The new unit will initially be a wholly-owned subsidiary with all existing 300 employees to become independent as of July 2022. The complete port complex comprising the Schwelgern plant port, to which raw materials are delivered, and the Walsum port, where general cargo is handled, as well as associated units will be transferred to the new company," the report reads.
Being a smaller division than the steel segment as a whole, the new logistics subsidiary will be able to adapt to change more quickly.
"This valuable resource of logistics can certainly utilise its capacities to the full if it can also be used by other parties on the market," says Heike Denecke-Arnold, tk Steel chief operating officer.
The overall transformation of steel production will also change logistics, she adds. Once steel production in Duisburg has been switched from the conventional blast furnace route to direct reduction using hydrogen, large parts of materials supplies will no longer be needed. One example is coal, which is transported by ship on the Rhine to the Schwelgern port.
On May 26, the Polish seaport Swinoujscie also sent the first 30,000 tons of Ukrainian iron ore. More than 50,000 tons of ore from Ukraine were in the port's warehouses still. In addition, Metinvest-Shipping recently announced a tender for the trucking of 169,000 tons of iron ore from Ukraine's seaports blocked by Russian troops to berths at the Izmail Sea Commercial Port.
---
---