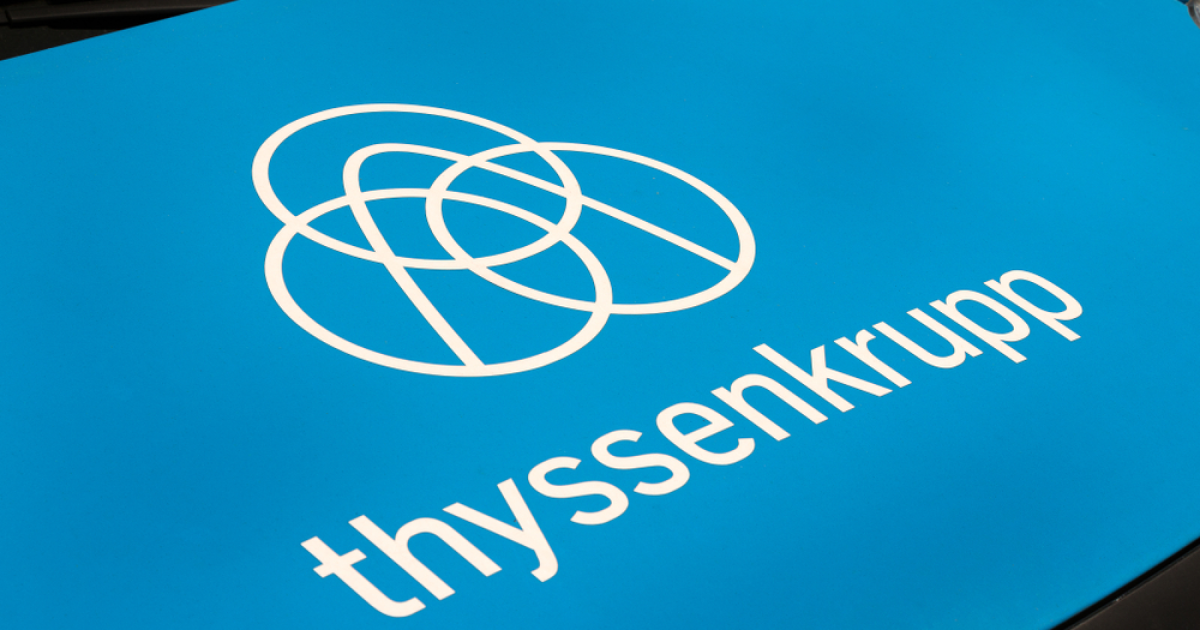 ThyssenKrupp
The company is still experiencing difficulties related to the drop in steel prices
German industrial group ThyssenKrupp has raised its forecasts for the 2022/2023 financial year, but the company is still struggling due to falling steel prices, informs AFP.
The company currently expects its operating profit to be in the high range of several hundred million euros. In particular, ThyssenKrupp is set to benefit from the stock market listing of its hydrogen subsidiary Nucera in the fourth fiscal quarter.
According to the company, its net profit in the third financial quarter (April-June) increased by 10% year-on-year – up to €83 million. The group expects to improve activity in the coming months – at the moment it is reflected in the fall in steel prices, the peak which fell on 2022, amid supply problems. Sales of the steel division in the third fiscal quarter fell by 9% y/y – up to €3.3 billion
ThyssenKrupp also confirmed that it is still looking for an additional solution for the steel division – separating it from the rest of the business portfolio. In recent years, the company failed to find a buyer for it. However, the group will receive funds from Germany to decarbonize the steel plant in Duisburg.
As GMK Center reported earlier, at the end of July, ThyssenKrupp confirmed the agreement with a government subsidy of €2 billion. The tkH2Steel project will be financed by the Federal Ministry of Economics and Climate Affairs and the state government of North Rhine-Westphalia. Earlier, the European Commission approved the company's German grant of €550 million for the decarbonization of steel production processes and additional payments of up to €1.45 billion to accelerate the transition to renewable hydrogen.
Also, Emirates Steel Arkan (UAE) refused from potential investments in the steelmaking business of the German industrial group. The Abu Dhabi company was considered the most serious contender to buy a stake in the Thyssenkrupp division. According to insiders, in recent months, the Indian JSW Steel and the consulting company CVC Capital Partners have also shown interest in the group's steel business. In addition, it was reported about the interest of the Czech billionaire Daniel Kretynsky, who is the owner of the holding company Energeticky a Prumyslovy Holding (EPH), one of the largest energy groups in Europe.
---
---